How to get your rental history to show on your credit reports.
I recently applied for a mortgage and was denied because my credit score was under 600. I was surprised to hear this because I have no debt beyond my car payment which has never been late in the 4+ years that I have been making car payments. I got rid of all my credit cards and paid them off 8 or 9 years ago. The mortgage company said that THAT was the problem. I don't have ENOUGH established credit and they suggested that I get 3 or 4 cards. Not an easy thing to do when your credit score is so low. Talk about a "Catch-22"!
The decision to eliminate my credit card debt has come back to bite me in the butt. The only other payment that I make every month is my rent. I have a good, strong solid rental history of 6 years with my current landlord and I can also throw in the 2 landlords before this one. Unfortunately, my rental payments don't get reported to the credit bureaus, so it does nothing to benefit my credit. I have found several web sites that, for a montly fee, claim to report rent payments to Experian and Trans Union, and that this has the POTENTIAL of raising my credit score substantially.
As a tenant, I have to sign up and then my landlord can go back up to 2 years and verify my on-time rentaI payments. I rent from an individual and this is the only rental property that he has. The 3 that I have looked at are RentalKharma.com, RentBureau.com and RentReporters.com. I'm a little hesitant to sign up for any of these for fear that it is just going to cost me money and not benefit my credit score. I don't know if this matters or not, but I live in Michigan. Perhaps an answer to my question will benefit renters all over the country.
Is reporting my rent to any of the three companies listed a legitimate and beneficial way to get my rent payments added to my credit score?
—DDB
I don't normally respond to questions on this site, but as it turns out, Michael thought this question was right up my alley, and I tend to agree. Not because I know exactly how to solve your problem, but because I could easily be in a very similar situation due to my own circumstances. I haven't had credit card debt for several years (lack of revolving credit), all of my debts are finally paid off, I have years of impeccable rental history, and I too have the desire to purchase a home again in the next few years.
Is your landlord the ticket to better credit?
Your landlord or rental management company may be able to help you by using rent-reporting companies like this, and it will be your job to convince them to do so, but there are some things to consider. The companies themselves need to be reputable, cost effective, and their service needs to work.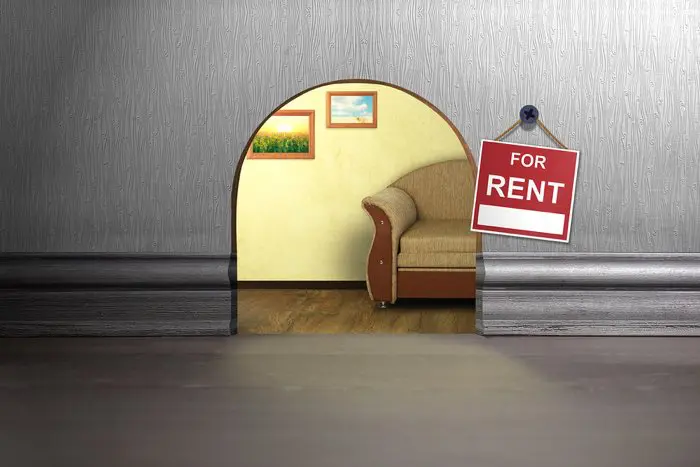 Reporting rental history is hardly an established way of building credit yet. VantageScore and FICO are on board, but the problem lies in getting the rental payment history from your landlord to the credit bureaus, which is no small task. Experian is working overtime to make this commonplace (starting in 2010 with the purchase of RentBureau), and TransUnion is definitely opening the door for large rental property management companies with ResidentCredit, but both of these credit bureaus just started incorporating rental history last year. And, Equifax appears to be playing catch up.
One thing is for certain, nobody is talking about how much this type of trade line may, or may not, raise your credit score. From what I can tell, the less credit you have (college student, no score, etc.), the more you may benefit from this type of reporting. For the average joe who already has a score, the rise in points may only be marginal. We're still in the early stages of rent reporting, but RentTrack did a 6-month review of the impact last year that found the overall affect to be positive.
Getting back to the aforementioned rent-reporting companies. I did some research and here's what I've learned:
RentalKharma
This company has a B+ rating with the BBB, which isn't too bad, with mostly resolved complaints, but I would definitely give it a look to learn where the issues have been, so you know what to be on the lookout for. They charge an upfront $40 fee, then $9.95 per month thereafter, but it was buried in the site – I had to dig into the FAQ to find it! I prefer a company to be forthcoming and transparent in their cost and business practices.
I do like their 100% satisfaction guarantee that states a full refund if your rental payments don't get verified by your landlord or rental management company, however, I couldn't help but notice there was nothing about guaranteeing that rental payment showing up on your credit report. If you refer back to the BBB, I think you'll find this has been an issue in the past. The other thing that bothers me is the fact that they only report your rent to TransUnion.
Upon searching this company, it was hard to ignore the complaints on them around the internet. Please be vigilant in your research before hiring RentalKharma.
RentBureau
These guys are owned by Experian, so everything will be somewhat streamlined. If you're renting from a property management company, ask them whether they already report to RentBureau. If not, Experian recommends you and your landlord opt-in using the following rent payment services (all with stellar BBB ratings), which are different from rent reporting companies:
ClearNow

– Reports rent payments to RentBureau (Experian) once landlord and tenant are both enrolled (landlord pays $14.95/month for one debit; tenants are auto-debited for rent payment).

RentTrack

– Appears to be for landlords with 20 or more properties. Reports to Experian and TransUnion. Price is not listed on their website.

PayYourRent

– In your case, having a landlord, he/she would need to pay $19.95/month for ACH (there's a cc option too).
Once your landlord or property management co. signs up with one of these rent payment services, they are usually charged monthly for the convenience of accepting tenants' rent payments online via ACH or credit card, plus transaction fees. Tenants are also expected to sign up or opt-in to pay rent using their service.
For tenants, like you, who are interested in this strictly for the credit reporting benefits, you can offer to cover that extra cost for your landlord in your rent payment. You know, bargaining can be a powerful tool.
RentReporters
Although RentReporters has an A rating with the BBB, I can't say the same for their website. It was over-simplified, and I found the lack of information very frustrating. As a result, I can't say much because I, honestly, am not sure how it works or what the true cost is for both renter and landlord.
If you have used, or have any first-hand experience with this company, please share in the comments below.
Building Off of Your Thin Credit History
Let's start with the fact that your mortgage company is recommending the 3-4 credit cards. I'm sure you're as leery as I am about that suggestion. If you're anything like me, then you feel great about being debt-free, and probably don't want to reopen that can of worms, but maybe we can meet them halfway.
Secured Credit Cards are a Great Option. This is only a catch-22 if you have bad credit. I'm assuming that you have little to no negatives on your credit report, based on what you said above. Your problem is credit history. Good credit history (paying on time for many years) and credit utilization are the two most important things in determining your credit score. The history is self-explanatory, and by definition, we are going to need time to be on our side. Utilization, on the other hand, is the amount of credit you utilize in comparison to what's available to you. In other words, your debt. Credit utilization should be ridiculously low, as low as you can make it, but above zero. Banks want to know that you can use credit responsibility, but that you don't really need it.
Based on the information you provided, you should be able to qualify for a secured card, and I would start with a secured MasterCard through Capital One. This credit card is specifically for building or rebuilding credit, and has no annual fees (although the interest rate is 24.99% – ouch). The security deposit minimum is $49, which gives you a credit limit of $200, and if you deposit more, you can get your limit up to as much as $3,000 (depending on your credit worthiness, of course).
I would recommend using this card once or twice a month on a tank of gas or other small purchase. Remember utilization — $10 or $20 is more than enough, and never charge more on your card than you can afford. You must pay it off, in full and on time, at the end of every month, for at least six months, all the while monitoring your credit score (Capital one allows you to track your credit with the secured MasterCard). Doing this will help you avoid interest charges, build credit, and remain debt free.
After six months or more of responsible payments, you should see your credit score go up (it can take longer, so be patient). It's at this point that you may want to consider applying for an unsecured credit card or retail store card. If you qualify, use it wisely, just as you did with your secured card.
Credit Building with Zero Effort: The Authorized User
This option is crazy simple, with hardly any effort needed by either party, BUT it's only for those who have very credit-responsible adults in their lives with reasonably high credit scores (or at least higher than yours). Hopefully, this responsible friend or family member likes you enough to allow you to be an authorized user on one of their credit card accounts (that's been paid on time, and the older the account, the better).
Generally, you will become an authorized user on someone else's credit card (that you trust deeply with your credit), allowing you to charge and use the card, but having no liability for the the debt accrued on the card. You'll take advantage of their credit worthiness over time, as they pay their bill on time, as they normally would have done anyway.
RISK to Authorized User: If you become an authorized user on an account with someone who doesn't have their you-know-what together financially, you could end up making your credit much worse, so make sure you are signing with someone who pays their bills on time, every time.
RISK to Account Holder: If they give you the credit card you've become an authorized user on, they are taking a risk that you will run up their credit card balance, creating a mess for both of you. In my opinion, just be an authorized user on the card without carrying the card. If it's sent to you in the mail, just return it to the account holder. Risk averted.
Michael here. Thanks for doing the research Jar. I would add that FHA underwritten financing is possible with a credit score as low as 580 if certain requirements can be met, but a 620 FICO  is more common (especially when working through some of the major banks).
The comments below are a great place to post questions, concerns, and offer feedback relating to thin credit profiles and creative ways to beef it up like rental history.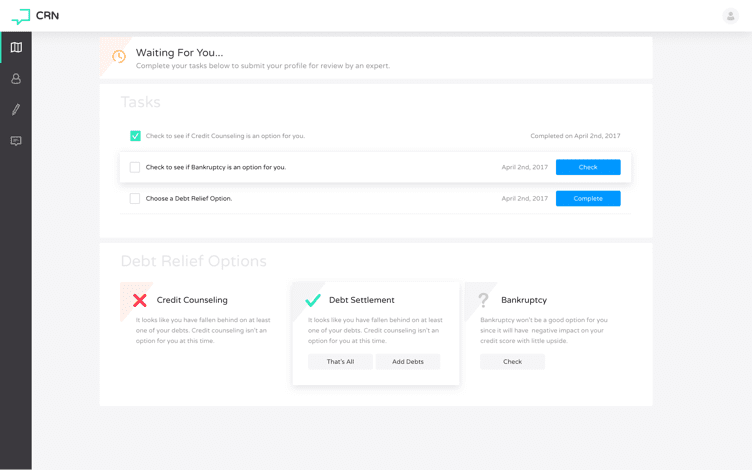 Get a Settlement Estimate
If you've fallen behind on your payments, then we can help you settle them with your creditor directly through our platform.
Get Estimate
Start Your Debt Relief Profile
Getting out of debt is confusing. Signup today to get a free debt consultation and we'll show you your best path out of debt and help you get there.
Get Started
Have a Quick Question?
We have experts standing by to answer any questions you have about debt settlements, lawsuits and judgements.
Ask a Question