Consumer credit counseling agencies act as an intermediary between you and your creditors in order to establish a set, lower monthly payment plan that your creditors agree to accept, and that you can afford. The method used to lower your payments is simple enough to explain; your banks agree to lower your interest rates, and consolidate all of your payments into a single payment.
Credit Counseling offers one of the most common and legitimate ways to get your credit card bills reduced and under control with a single consolidated monthly payment.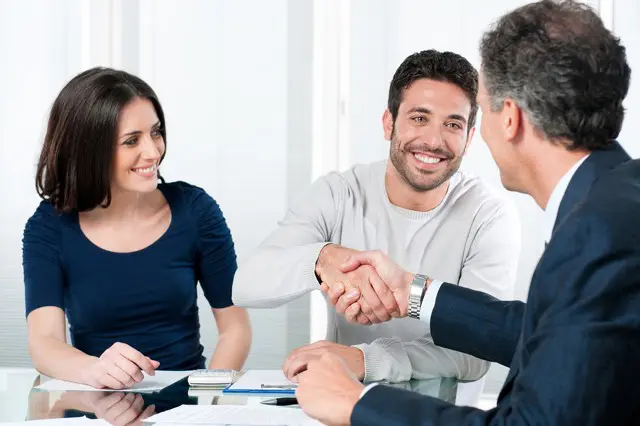 There are benefits and drawbacks to working with a credit counseling service. And, there are qualifications to meet in order to be enrolled in their Debt Management Plan (DMP). There are also situations where you would simply not be able to financially commit to this type of program for debt relief.
Is a counseling agency right for you?
It depends. You will need to speak with a license counselor to get a direct lower payment quote. You can reach one now at 888-317-8770. Here are some immediate questions you can ask yourself that will help you get a feel for the affordability of a consolidated payment plan:
Assuming you're paying an average of 16% or higher interest rates across your combined unsecured debts, would getting these rates cut in half allow you to continue making your credit card payments while meeting all other monthly bills and obligations?
If your interest rates were cut on your major bank issued credit cards, and your payments lowered, would the new lower monthly payments allow you to save money each month in order to start building savings that you can use in an emergency instead of a credit card?
Do you have a dependable income and the discipline to stick to your debt consolidation payment plan?
Answering the questions above should help you readily identify whether a credit counseling service will work for you.
How does credit counseling lower monthly payments?
You contact a credit counseling service, typically over the phone, and walk through a simple budget analysis with a certified counselor. This will consist of questions about your debts, regular monthly bills, and your income. The counseling agency will have some set criteria they use that will identify which of your accounts can be accepted into the debt management (DMP) plans they offer. The credit counselor uses their automated system to contact the credit card companies you owe, putting forward a repayment plan. Most of this can be handled in one call to the counseling agency if you are prepared with an outline of your income, and your monthly bills.
Most of the debt relief you achieve through a credit counseling service will come from lowering your credit card bills, store credit cards, gas cards and medical bills. All credit counseling services have a formula that's used to qualify your debts for lower monthly payments. This formula consists of:
Your credit card balances.
Who your accounts are with and what that bank or lenders policies are for lowering your payments through debt management plans offered through a credit counseling service.
What money you have left in your monthly budget after your typical monthly expenses are calculated (this is often referred to as discretionary income).
Whether you would have too much money left after all of your bills are paid – this sounds odd, I know, but banks do not want to limit their profit from credit card interest by lowering the rate for you if your income shows you can afford the higher interest rate you pay now.
The national average for lower monthly payments through a credit counseling service is roughly 2% of your account balances that are enrolled in the debt management plan. You can estimate what your lower payments would look like – prior to calling a counselor – using the example given below.
After your normal household bills are paid each month, do you have enough left in your budget to make a monthly payment of 2% of your combined unsecured credit card balances? If so, you are a good candidate for credit counseling.
Who is the best candidate to work with a counseling agency? These debt management plans are most effective with helping you pay back debts when you are:
Current with your creditors, but you're struggling to keep up with minimum monthly payments.
You are behind with payments to creditors, but only by a few months.
Credit counseling is not ideal when you are already dealing with third party debt collectors and debt buyers. Many collection agencies and debt purchasers do participate in credit counseling repayment plans. But working with a debt management company when some, or all, of your accounts are in collections may not be a good idea. You can learn about other methods to deal with collection accounts through our above menu and navigation, and by using the search box located in our sidebar.
How can I benefit from credit counseling?
Some immediate benefits to working with a credit counseling company for someone struggling with credit card bills could include:
Creditors often waive late payment penalty fees.
Banks may offer an interest rate reduction.
Your monthly minimum monthly payment may be reduced.
You will no longer make direct individual monthly payments to the creditors that are part of your debt management program. You will make one fixed and easy payment to the credit counseling agency. The credit counseling service then breaks out individual payments to your creditors.
Your monthly payment is set up as an auto-draft from your personal bank account for the same day each month. You will typically continue to get your normal monthly credit card statements in the mail. This allows you to verify the payments are being made on time and to see that the bank is applying your payments according to the plan you set up with the credit counseling company.
How long do debt management plans last?
A repayment plan using credit counseling to consolidate your debt will typically last 4 to 5 years. The DMP cannot exceed 60 months by design. Your fixed payment is due on the same day each month for the duration of the plan. You cannot miss a payment while paying your debts through this form of consolidation. If you do not make an on-time payment, you risk losing the reduced monthly payment benefit.
You do have the option of paying more towards your debts on the plan, which would help you finish early. You can also withdraw from the plan at any time and take over payments to your creditors, but you may lose the lower interest rates.
If you're struggling to make your monthly credit card bills due to higher interest rates, but have a dependable income, it is a good idea to talk with a credit counselor and get the information you need to evaluate what benefits you can gain from working with one. Using a counseling service to budget, consolidate, and repay bills can get you out of debt faster than making your current minimum payments on your own.
How much do credit counseling agencies cost?
There are limits to the fees you can be charged by a credit counseling agency when they are assisting you with a debt management plan. Those limits are set at the state level. The fee is typically going to be less than $50.00 each month. Nonprofit credit counseling services will waive the monthly fees in some instances if you fit a certain criteria.
What do you get in return for the fees you pay the agency?
Your creditors agree to the lower monthly payments that you may not have been able to get on your own.
This agreement means you don't get calls from debt collectors.
You now have a set payment amount and a set time frame to eliminate your debts that are part of the credit counseling program. You will be out of debt in 60 months or less if you stick to the plan.
If you have missed a payment or three already, many creditors agree to re-age your account. This can help the account show current on your credit reports moving forward.
There are many scenarios where the credit counselor will be able to consolidate your credit cards and get lower monthly payments than you could on your own without the consolidation. The more accounts you have to enroll, the more likely the bill consolidation plan pays for itself.
Does consumer credit counseling affect my credit score?
When you enroll in a debt management repayment plan with a credit counselor, your accounts will be permanently closed by the credit grantor. Closing accounts can have a slight impact on your credit score (dropping only a couple points). If you want to be proactive you can close the accounts yourself before you enroll with a credit counseling company.
The accounts that you enroll in the credit counseling plan may appear on your credit report as being enrolled in a managed repayment plan. This does not impact your credit score, but it can affect the way your credit report is viewed by people who look at it in order to lend to you.
When starting out on the plan, it can be difficult to get new credit, and you are encouraged to not open any new credit without speaking to your credit counselor first. As you progress with your credit counseling payments over the course of a year or more, you may be able to qualify for a car loan, student loans – even refinance your mortgage. New unsecured credit card accounts while you are working with consumer credit counseling will be hard to come by. This is not necessarily a bad thing….
It is very simple to establish new credit upon completion of your debt management plan.
Can I estimate my lower monthly payments?
As mentioned earlier, the monthly payment relief you get from working with a counseling agency comes from interest rate reductions, and the minimum payment concessions that are prearranged with your creditors. Each bank has its own set of criteria for measuring what type of reduction in interest and payment you will get through your enrollment in a DMP. Even though there are differences in calculations from bank to bank, we can still apply some national averages and come up with a rough estimate of what your monthly DMP payment might look like.
Example:
You have $22,000.00 in total unsecured debts across 4 credit cards and one signature loan with a finance company.
Using an average of 2.1% of your total 22k debt as your new monthly payment for these 5 accounts, you would pay a fixed $462.00 every month until your debts are paid off in full.
You can quickly add up all of your unsecured (credit cards, store cards, gas cards, etc.), and use the above 2.1% calculation to see how much you could save each month by working with a credit counseling agency. If the amount you calculate is something within your budget, you would want to connect with a credit counselor and go through a full consult in order to get an exact monthly payment quote. In many different types of situations, your payment reduction could be lower or slightly higher than the example of 2.1% given.
Getting all the details.
With so many credit counseling agencies nationwide, finding out if you qualify for a debt management plan, and understanding how all of the details apply to you, is a matter of picking up the phone. The only way to get an accurate monthly payment quote is by speaking with a certified counselor at one of the many agencies you have to choose from. If you would like to learn more about this debt relief option right now, you can call 888-317-8770 to speak with a licensed credit counselor.
If you have any questions, comments, or concerns relating to a credit counseling service or how a debt management plan would work for you, post a comment below for feedback.
Continue on with part 2 of counseling: Top Drawbacks to Debt Management Plans