Your credit rating before your debt became a problem, how it looks today, and what you want to do with it later, can play a HUGE role in what you decide to do to resolve personal finance concerns. We cover many elements of credit reporting and debt throughout this site, and on the DebtBytes YouTube channel. This page is set up to be more of a resource guide that will evolve and grow over time.
There are exciting changes to credit reporting that have only recently begun to take shape. The credit bureau settlement with 30 some state attorney generals is still making an impact, as are efforts from the CFPB. I highly recommend subscribing to this page so you can be alerted to updates and comments. Before I start outlining resources, let's hit the basics.
Your credit report is a record of your credit use over the years, from the time you turn 18. Every time you use revolving credit, lines of credit, or loan products, the way in which you use and pay them will be documented by one, two, or all three of the major credit bureaus: TransUnion, Equifax, and Experian.
A FICO score is a "predictive" credit score that uses the information in your credit report to place you on a scale of bad to excellent credit. Your score can range from 250-900, where higher scores are considered better. You FICO includes (in order of importance) your:
payment history – paying consistently and on time
amounts owed – how much you owe, current debts
length of credit history – age of accounts, new and old
credit mix – types of accounts (revolving, loans, etc)
new credit – accounts opened in short amount of time
The higher your credit score, the more likely you are to qualify for lower-interest credit products at higher limits. If you fall into the low end of the credit scale, you may still be able to qualify for loans or credit cards, but the rates will be high, making it harder to pay them off in the long run.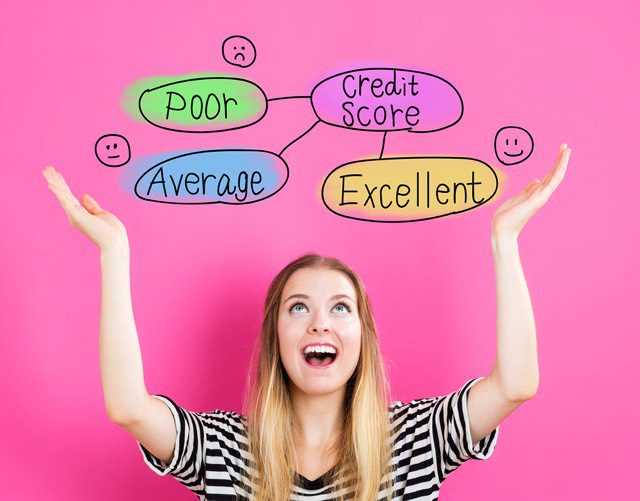 Credit allows us to accrue debt in small or large increments, in the form of secured and unsecured debt, usually regardless of whether we have excellent, good or bad credit. Having great credit makes it easy to qualify for the products you want, and terms, limits, and rates will be much more appealing than rates offered to those with lower scores.
When You Can't Make Your Payments
When life happens, such as job loss or sickness, you may not be able to make your monthly payments consistently, or at all. When these debts go unpaid, your credit report and score will definitely be negatively affected.
If you find yourself in debt, it might be time to consider possible debt solution strategies to resolve your financial troubles as soon as possible. Depending on your situation, these methods and strategies may help to get you on the other side of it, but understand that most debt relief programs temporarily affect your credit report and score, but it is a small price to pay for the freedom you will feel after getting out of debt.
See some of the following resources:
Rebuilding Your Credit After Setbacks
Depending on the debt option you choose, your score may be not be impacted at all (balance transfer, debt roll-up, etc), where others may impact your credit significantly (debt settlement, bankruptcy). While you're waiting for things to heal, there are some additional ways to nudge your credit score in the right direction:
Over time, and with some rebuilding efforts on your part, your credit will improve, allowing you to take on new debt again. And, that's how the vicious cycle of debt keeps circling – hopefully with better habits and money management skills.
Questions about Debt Relief and Credit Reports:
Virtually every page I link to above provides much needed details, along with open discussion in the comments. You can also post in the comments below for feedback and additional resources.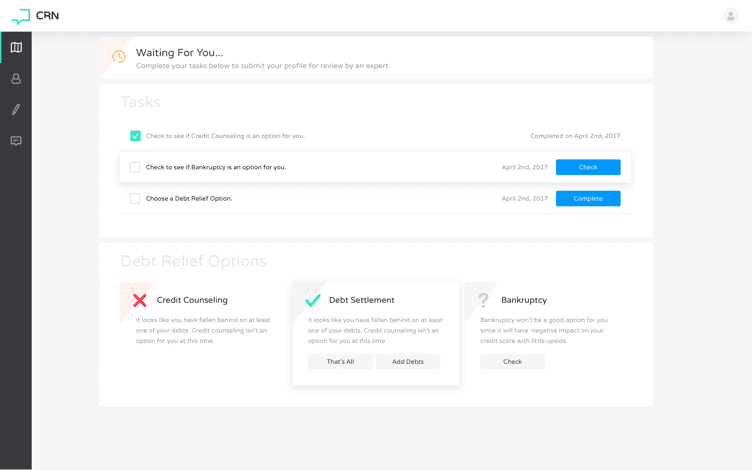 Get a Settlement Estimate
If you've fallen behind on your payments, then we can help you settle your debts with your creditor directly through our platform.
Get Estimate
Get a Free Consultation
Getting out of debt is confusing. Signup today to get a free debt consultation and we'll show you your best path out of debt and help you get there.
Get Started
Have a Quick Question?
We have experts standing by to answer any questions you have about debt settlements, lawsuits and judgements.
Ask a Question