Not all bankruptcy attorneys are created equal. That is not shocking. The same could be said about finding help in any profession or job that requires expertise and training. That said, finding the right bankruptcy attorney for you is not something that should prove difficult for most of us. But there are some things I would encourage you to both look, and look out for, when you go about consulting with attorneys and their staff.
Having worked with people to resolve problem debt by choosing bankruptcy alternatives for more than 20 years, I have referred more people to attorneys than to my main debt relief niche of debt settlement. That is not just because you should look at the pros and cons of bankruptcy as part of any due diligence into how to solve your debt problem, but because debt settlement cannot compete with chapter 7 bankruptcy for speed and overall cost when resolving problem debts for most people.
My focus in this post will be tips for how to interview your bankruptcy attorney with a chapter 7 focus, though chapter 13 bankruptcy filers can apply all of this too.
Chapter 7 Attorney Fees are Not All that Important
Depending on the reason you need to hire an attorney, your fees can be all over the place. That is not the case with the amount of fees chapter 7 attorneys will charge. Their fees tend to be within a few hundred dollars of each other, and are often more related to where you live (coastal cities tend to have higher chapter 7 attorney fees than what those of us living inland often see).
Two reasons why attorney fees when filing chapter 7 bankruptcy stay fairly consistent:
If your chapter 7 filing does not involve many assets your case is going to be pretty straight forward. There will not be any notable amount of "lawyering" that will be necessary.
Bankruptcy judges and trustees would be alerted to uncommon, or inflated chapter 7 fees. And because court fees and costs are going to be uniform, there is not much to elevate your average chapter 7 filing to total costs from A to Z anywhere over two thousand dollars. In other words, the court system keeps bankruptcy lawyers from fee gauging people filing no asset and uncomplicated chapter 7's.
There are some exceptions that could require an attorney to incur more than the average amount of hours, such as attempting to discharge student loans, someone having multiple asset interests, and other things that can put a kink in a straight chapter 7 bankruptcy, but those are not the norm. And if you have special considerations in your bankruptcy, it would generally cause me to stress the importance of key attorney attributes and experiences that I cover below even more.
For these reasons, fees are not generally a part of what I suggest you use as a comparison for the bankruptcy attorney you ultimately hire. If you think that fees could be a concern, post more about your situation in the comments below. With that out of the way….
The Good Things to Find in a Bankruptcy Attorney
I have spent a good amount of years working with people to help them resolve their debt. My approach has nearly exclusively been to help people find the quickest path to not just debt relief, but to accomplishing the goals they have for when the "debt dust" settles (usually with a 2 to 3 year view). And sometimes the quickest path to relief from debt can work against reaching your goals. When that happens, you want to know about it.
I can candidly tell you that not everyone in the debt relief industry works with those two things prioritized, let alone telling you to spend your money and time on another option that is a better fit for reaching your goals, even if that means losing you as a customer or client. And just because an attorney has a dedicated practice in the area of consumer law (that is the category that chapter 7 and chapter 13 bankruptcy fall under), does not mean they are good at it, or that they are going to help you understand how to make the most of what is already a bad situation.
Here are some things you can immediately look for when consulting with bankruptcy attorneys, paralegals, and paraprofessionals offering debt relief assistance through bankruptcy.
Are all of the questions you are being asked (yes, there will be many questions) dedicated to numbers and figures?
Details about your income and expenses are necessary, no doubt, you cannot start your bankruptcy without knowing what you can qualify to do, and with which accounts. But I find bankruptcy professionals are overly focused on this aspect of the process. I encourage people to listen for leading questions the attorney or other debt relief professionals should be asking. These questions can include:
Do you or any of your children plan on applying for student loans in the next 3 years?
Bankruptcy can impact individual and parent plus or direct loans.
Do you plan on staying in the home you barely have any equity in, or may be upside down on, and if so for how long?
If the home is more cost than you can keep up with anymore, and you are not in a great equity position, it can make sense to plan that out with your eventual bankruptcy filing in mind so that you can seek relief from real estate related debts through the bankruptcy process.
Are you experiencing and immediate medical issues, or do you have any immediate medical needs?
If your health is not stable at the time of filing bankruptcy, it can often be better to delay your filing until you are more stable. But there are times where financial stress can cause, or aggravate existing health concerns.
Is chapter 7 going to cause you to liquidate non exempt items that could be sold and the cash used to settle debts for less than what you owe?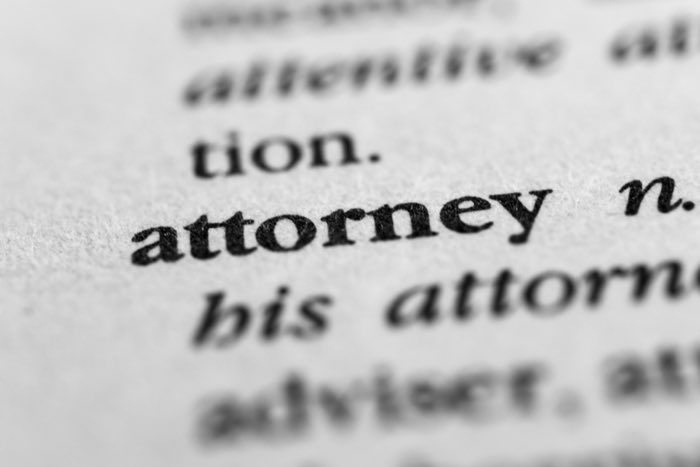 It is entirely possible to avoid bankruptcy by negotiating lower payoffs with unsecured creditors. It is also silly for many people to use debt settlement as a way to avoid chapter 7 bankruptcy, both from a cost and lost time basis, and even from a psychological one. But it troubles me how many reports I get from consumers about how the bankruptcy attorney they consulted with never touched on the possibility of settling bills to avoid filing chapter 7, and especially as a way to keep out of chapter 13 repayment plans that are often inflexible and hard to complete.
Unless you're pulling into bankruptcy court with a financial tank full of fumes (your out of money each month before your out of bills to pay), all of the above leading questions should be assessed by bankruptcy professionals. Your answers to those questions, and several others, may still have you filing chapter 7 bankruptcy, but perhaps on a 6 or 12 month delay, maybe even longer.
You may need legal relief from a wage garnishment, lien, levy, or to prevent a loss of property. Bankruptcy can provide immediate relief from creditors right away. But unless you are in some type of financial emergency, you likely have time to consider why and when it is best for you to hire the attorney and proceed with bankruptcy.
For many people, finally reaching the decision to simply talk with a bankruptcy attorney was exhausting. As you go about gathering up information about the process, do not rush head long into filing if you do not need to right away. Slow down enough to not only make sure you are making the right choice, but that you are also maximizing the benefits that chapter 7 bankruptcy brings to what I know has already been a very difficult journey. And along that same line of thought, do not allow yourself to be rushed into filing bankruptcy by a bankruptcy professional.
Calling an Attorney for Bankruptcy Help and Information
There is so much more to learn about bankruptcy beyond taking the first step to call or walk into an attorneys office. I will be covering much more about bankruptcy in coming posts. I will wrap this one up by pointing out some obvious stuff.
Do not take for granted that what you read about filing bankruptcy on line (including on my site) is accurate or the complete information you need. There are state specific concerns for bankruptcy, and a host of individualized things about your situation, that need to be discussed with bankruptcy professionals. That means consulting with someone about bankruptcy is important.
Calling to consult with an attorney or their staff does not mean you are filing bankruptcy. It means you are gathering information you need. Those consults are going to be confidential, and many are offered at no cost. You can call the hotline I set up for a no cost consultation at 800-939-8357 and choose option 3.
You can and should shop around for the attorney you want to hire. Just because you talked to one a month ago and got some helpful information, you are not obligated to hire that attorney. If something rubbed you wrong, they were not personable, or left off many of the types of things I talk about above that are very real concerns for you, I would suggest calling someone else.
No cost bankruptcy consultations are common, but can also be relatively brief. Be sure to call back with additional questions that are sure to come up.
Some attorneys will accept monthly payment plans when you are filing chapter 7 bankruptcy. They may not file your bankruptcy petition until you have paid their fee and covered courts costs and filing fees, but you can often get relief from debt collector calls and the like once you retain your attorney.
There are some low income legal aid offices that provide discounted bankruptcy services to those who qualify.
Just because you can squeak through with making payments on your debts each month does not mean you are not a perfect candidate for bankruptcy and a fresh start with your finances. I find people in this category to be some of the best candidates for chapter 7.
If you are not being asked personal life and financial outlook types of questions by bankruptcy professionals you speak with (like those I covered above), I would question whether or not they are going to be looking out for your best interests.
Don't let debt relief professionals of any type skew your perception of how to resolve problem debts with talking points about how your credit scores can be hurt, and the damage to your credit reports that can occur. There is a ton of misinformation out there about how chapter 7 bankruptcy kills your credit, or cuts off access to financing. It doesn't, at least not to the level you may be concerned about.