There are some concerns you should be aware of if you hire a debt settlement company to help you settle credit card debts. These concerns are mostly related to debt settlement companies and their ability to settle debts with some creditors. But there are other key business practices used by the debt settlement industry that are noteworthy.
Before I get to what many will view as my being opposed to hiring a debt settlement company, I want to point out that I have offered professional debt negotiations for years. I am not opposed to hiring a debt settlement company. I do suggest you do it with eyes wide open though.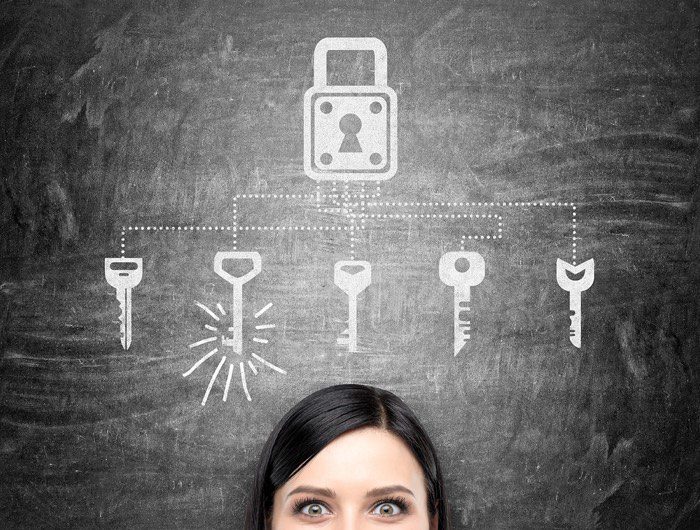 The below items are HUGE concerns because they could limit your ability to succeed with debt settlement. We may come back to this topic in later updates to this page, but for now, let's focus on what these 5 things means to you when settling credit card bills with your banks. Without further adieu, here are the 5 things that you won't typically hear from a settlement company, but should.
1. "Some of your creditors refuse to work with my debt settlement company."
This is a problem with a couple of the larger credit card issuers right now. If a debt settlement company is not telling you that your bank refuses to work with them, it often means they have to wait for that particular account to charge off and go to an outside third party debt collection agency.
This could mean losing out on an opportunity to settle direct with your bank for less than may have been the case otherwise.
You could miss out on an opportunity to keep your account from being sold to a debt buyer who may not settle for as good a rate, or who has a higher likelihood of suing to collect.
2. "We have to wait for some accounts to charge off before trying to settle, even though this may cost you more."
This can be partly due to number one above. But it can also have to do with how debt settlement is marketed to the masses. For more than a decade now, debt settlement is offered more as a form of debt consolidation. Companies want you to put money aside each month in order to save up and settle one account at a time, or as you save up enough to knock off a debt.
The soft sell, where settling is made to be an affordable monthly payment plan (but you are not actually making payments) means you can make settlement more presentable, and sound more affordable, to way more people. But if you are not telling someone that there are sometimes good deals before charge off, so try to get your hands on some cash quicker to take advantage of them, you may not get as many new customers.
I have had no problem explaining charge off to people, and why to try to avoid it if you can. Most people cannot settle all of their debt prior to this. I understand that. But I think you should know why it is important to try.
3. "You can negotiate and settle credit cards on your own and sometimes get a better deal than we can."
Okay… I know that a company is there to both help people, and make enough to pay its bills and employees. Telling people that they don't need to hire you is a good way to go out of business.
There are challenges to helping people save the most money in their settlements. And if circumstances suggest you tell your customer they are going to get a better deal if they do this one themselves (this actually happens), you are empowering someone to do something that you as a professional get paid to do. You essentially limit your utility or value to your customer. But I am a "teach a person to fish" kind of guy.
You can help people and still do well.
The problem here is that people can miss out on additional savings, or end up with an account in later stages of collection, when it can be avoided.
4. "If we weren't charging you such high fees, you could actually be out of debt faster."
Here we hit my biggest problem with the debt settlement industry. My company has charged the same fee for direct debt settlement services since 2004. It is 15% of savings. The fee is calculated when we know the end result. The better we do, the more we earn. But that is not how the vast majority of companies operate.
More than a decade ago there was a shift in how the industry at large charge for the professional debt negotiation. There was a shift to charging a percentage of your overall debt. That shift is a problem because you can get paid the same no matter the outcome. Save someone who has $40,000 of debt more than $20,000, and get paid the same amount if you only save them $10,000.
But there is more to it than that. The higher the fee, the longer it takes you to settle the next debt, followed by the next account, and the one after that.
5. "You're a good fit for our settlement program, but there may be better options for you."
You just do not hear a sales person working at a debt settlement company say "you should speak with an attorney first before committing to enroll with us to settle your debt." Here again, you lose business that way. But you also end up with the wrong customers.
If someone can get rid of that 40k of debt I mentioned above, but for under 2k (and in 90 days), instead of 20k, they may want to know more about it. Most people are talking to a debt settlement company because they want to avoid filing bankruptcy. I get it. But I have long held there are more people in debt settlement programs that don't belong than do.
Settling debt is a great alternative to filing chapter 13 bankruptcy, but not a chapter 7. Settling debt may not be a good idea for someone whose current finances and near-term goals mean consolidating credit cards would be better.
Here is a brief video where I touch on the 5 items listed above:
Debt settlement company fees for settling your debt, and the expectations the front-line sales people are trained to set you up with, prevent the sharing of key details you deserve to know. I can only come up with 3 reasons why folks will act outside of their own interests in this regard. If you can think of more, post them in the comment section below.
They didn't know any better.
They know better, but don't care because they have no grasp how simple it is to work out a settlement with many of the larger credit card issuers.
Some people just don't want to pick up the phone and talk to a creditor, let alone a debt collector, and would rather a debt settlement company do all the heavy lifting.
We get it. Different strokes for different folks. The do-it-yourself-ers will take the information from this site and run with it. Some of the DIY-ers will see the value in working with a pro one-on-one in order to maximize savings, timing and to navigate things that inevitably change along their debt settlement journey. Some people will only ask a debt settlement company to step in when they are dealing with later stages of debt collection, or if they hit a road block with a tough account.
Debt settlements with your original creditor should be done by you when, and wherever, possible. Here are 3 reasons why:
Money.
Money.
And money (the stuff you're running short of, or you would not be on this site).
I Thought I Was Going to Save Money
A couple of the largest credit card banks in the nation flat out refuse to work with debt settlement companies, including me. They have held this position for a couple years now. If you want to settle debt with one of these credit cards before charge off in order to save the most, potentially save some damage to your credit report, and prevent the account from getting dropped into the collection pipeline – you have to settle it yourself!
Tip: Banks change their internal policies. Not every month, but credit card banks willing to work with a debt settlement company today, may decide to stop doing so right in the middle of your debt settlement program. It happens.
For people who just want a settlement company to do it for them, I understand. That's why I keep the option open for you to have a negotiator handle some or all of your settlements. But even we will have to wait for some accounts to charge off.
Another one of the largest credit card banks does work with debt settlement companies to settle accounts. But this bank typically settles with professional negotiators at a rate that is 10% or 15% higher than what may otherwise be available.
If you want someone to negotiate your credit card bills with your original creditor before charge off, and work with someone in the network, you will need to have a blunt conversation with one of us about your creditors and their policies at this time.
If you have questions about anything covered on this page about hiring a debt settlement company, or about one you are already working with, post in the comments section below.