Can a company decline you a new account over a really old unpaid bill?
I have an old cell phone bill that I didn't pay. The debt doesn't show on my credit report anymore. I contacted this phone company recently to get phone service with them but was told I would have to pay off my old bill first. I'm not sure how long ago I had service with them. I believe it was over 7 years ago since the debt is no longer on my credit report.
Can a company still request payment even if the debt has fallen off your credit?
—Shannon
Getting declined for a new account over a really old unpaid bill is not all that uncommon. It's been going on for years. When a debt gets old enough to fall off of your credit report, you typically get the benefit of that account no longer dragging down your credit score, and finance opportunities, but unfortunately, that doesn't mean it's not still there.
Debt collectors may still send you collection notices and ring your phone, long after the limit to post collections to your credit reports expire. You can make the collection efforts stop, but it still would not make the debt truly disappear.
Creditors can Refuse to Open New Accounts
Your creditors can decline to open new accounts to you, or even reopen old ones. Some good examples of this that come to mind are:
Power companies who did not see the final bill paid could refuse to open a new account until the old bill is paid, and could also require a good size deposit in order to turn on service at your new address.
American Express has long maintained a "black list" of those who default on credit cards and never pay, or when you get rid of AMEX debt in bankruptcy. It is next to impossible to get another AMEX credit product when you have unpaid debts with this credit card issuer, and some others. If you are not declined by AMEX for old unpaid accounts, it would be by accident.
Land line carriers would treat unpaid phone bills much the same as local power companies. Pay the old bill and/or put a deposit down, or get declined for new service.
Restaurants refusing checks from anyone who has ever paid for a meal with a check that came back NSF.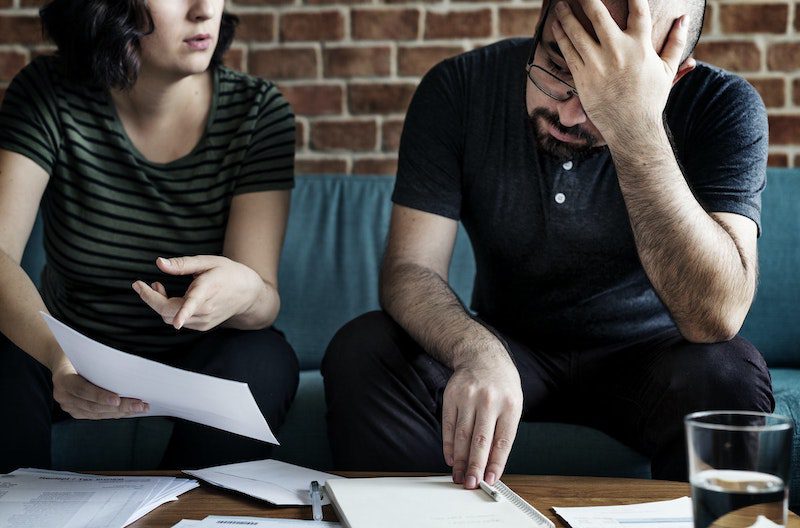 Stuff happens, especially when moving and not getting the final bill. Service providers and creditors know that, so they do offer opportunities to reconnect you as a customer, but it is not all that uncommon to have to take care of any old bill before they allow you to do so.
Choosing Other Companies and Carriers
We do often have many options for a cell phone carrier, so that is good, but that isn't always the case. If you had a dispute about a bill and refused to pay on principle, you can often use a different carrier, but if you live in the mountains like me, where I have two realistic options for cell service, and really only two options to connect to cable, you can get stuck between choosing the least worst carrier.
What is the unpaid bill about?
Was it that money was that tight, or something else?
Do you have a breakdown of what they say is owed?
You can sometimes negotiate fees and penalties away, which could make paying the old bill to open a new account more workable.
Is there little alternative or competitive service costs with other carriers?
Please post answers in the comments below and lets go from there.