Financial Recovery Services Collection Agency Wants My Debt Settlement Payment Over the Phone
Hi Michael,
I fell behind on my Discover Card and they sold my debt to Financial Recovery Services, INC. The last payment I made was sometime in May or June of 2011. The balance of the Discover Card is $6905.62. I just received a letter from the collection company offering me a 40% settlement deal. I called and told them that I can only afford 30%. I was told that if we reach a settlement of 30% I will only have one month to make the payment but I will have to give them my checking account information over the phone on the date the settlement was made.
I told them that I do not feel comfortable doing that and if they tried to withdraw the money before the agreed date I will not have the funds available. I was assured that they will not do such a thing because it will cost them money if there isn't funds in the bank.
I told them I will have to call them back on that.
I also mentioned that if we agree on a settlement of 30% they will have to send me a settlement letter before I do anything.
Michael do you think it is a good idea to give them my bank account number up front a month before the payment is due? I am really confused and don't know what to do!! If they offer me 30% settlement it is a really good deal, no question about it, but I don't understand why they would want my bank account information before the due date.
Michael do you think it is a good idea to give them my bank account number up front a month before the payment is due?
—Adie
Whether settling with Financial Recovery Services, Discover bank directly, or a whole host of creditors, debt collectors and debt buyers, a trend began a couple years back to lock in the payment arrangements over the phone.
Paying a Settlement to Financial Recovery Services (FRS) or Other Collector
When you have an offer to settle a debt for a fixed amount, whether in a lump sum, or a few payments over a period of months, there are different ways to get the job done. Many settlements get paid by offering the payment information over the phone that allow for a debit card transaction, an ACH payment, or a check by phone. There began a push for having the payment set up well before the draft date as a way to lock in the payment and in order to meet changing internal protocols to release a settlement letter.
Chase bank was one of the first banks to use this strategy when settling debts directly with their card members. Over a short period of just the last few years this became more common with other large lenders settling debts, and later with debt collectors like Financial Recovery Services.
Is it safe to give bank information over the phone to pay a collection agency like FSA?
Yes. There are obviously some cautions to consider, but it is becoming increasingly necessary to set up phone payments in advance in order to get the negotiated settlement letter released.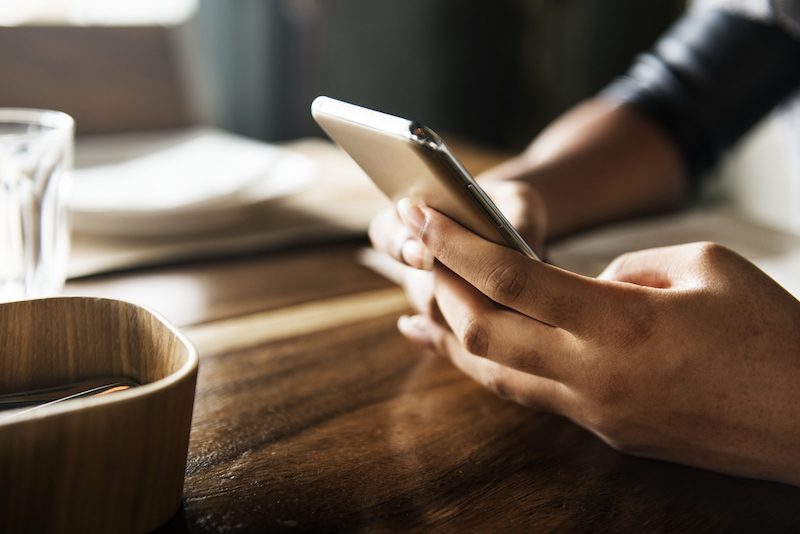 I know there are horror stories out there. I have personally worked files over the years where errors occurred. I do not think the majority of issues with incorrect payment amounts or timing were the result of purposeful bad behavior. I am also not so naive to think that some of the "errors" that people report and raise concerns over on line were all just accidental.
Funding negotiated settlements should only occur once you have a written agreement that meets a minimum criteria. Getting that settlement letter kicked lose and sent to you by FRS (Financial Recovery Solutions) can require the payment amounts and dates to be set up in the bank or collection agency system. You just have to work around this. It is best to be prepared in advance, but setting yourself up for payment success and payment protection is simple and quick.
Set Up a Different Account to Fund Your Debt Settlements
There are a host of reasons you will want a different bank account that is dedicated to holding money you will use to settle your debts with. The primary reasons are:
1. The money is separate from the account you normally pay your bills through. The extra arms length from your settlement money means you are less likely to touch the cash.
2. The set aside account is where your funds can be drawn from when you pay a settlement after it is agreed to in writing.
You would generally set up a new checking or savings account at the same bank your household checking is set up through. Using the same bank is more than just a convenience. Technology being what it is today, you can actually keep very little money in your settlement account (if you do not use it as your settlement funds war chest), and simply go online and transfer the amount that is set to be drafted 2 or 3 banking days before the payment date. Even one day before a scheduled settlement or payment is sufficient too. Your online transfers from one account to the next inside the same bank are often near instantaneous.
For some more information about setting up a different account to pay settlements, read the critical debt relief program report: https://consumerrecoverynetwork.com/paying-your-credit-card-debt-settlements
Having a different account that you use to fund settlement offers from will protect you if an error occurs.This way, your household bills and auto draft payments are not at risk.
Any errors with most banks and established debt collectors will most often be human in nature, or a system glitch – not malicious. Having said that, backing out the error can prove to be a bear and time consuming.
You can set up a new bank account with your existing bank in less than 30 minutes. You will have the routing and account information you need when you walk out the door same day.
If you do pay a settlement over the phone with your existing bank account in order to get a settlement letter released to you, but feel insecure about it, keep your balance levels in the account where it is just enough to cover auto drafts and bills until just before the payment date. Deposit the funds to cover the settlement a couple of days before the payment.
Financial Recovery Services is an established debt collection agency. They operate in a state whose attorney general is one of the most active in recent memory about taking action against debt collectors behaving badly. If you run into any issue with the payment let me know in the comments and I will see what I can do to help you sort it out quickly.
If you are having difficulty with a payment with any other bank or collection agency, post a comment about the situation and lets go from there. All readers are welcome to post any questions or concerns you have about resolving a debt with Financial Recovery Services in the comments for feedback.
Reader Interactions