We just discussed how to negotiate debts successfully on our own, but that doesn't close the deal…yet. Negotiating debt and paying the new agreement requires a settlement letter. In the wacky world of debt collection, debt buying, and credit reporting, paying off a debt you settle without having a documented agreement, is a mistake. And one you will regret later on if the credit card you thought was settled (other types of debt too) resurfaces in a way where a written agreement to accept less could show the account was resolved, instead of the headaches you may go through without one.
NOTE: This post is part of our Debt Settlement Guide. If you've missed any of the previous content, or would like to start at the beginning, please see the links at the bottom of this page.
Reaching the point where you have a verbal agreement to settle and pay off a debt for an amount you can afford is exciting, and a relief at the same time. You must be careful not to lose sight of what are still critical concerns before celebrating your success. This information will help you focus on crossing the debt settlement finish line with confidence – when your success is documented.
A Verbal Agreement is Not Enough
When you're negotiating directly with creditors, your settlements are generally going to be reached verbally first. The verbal agreement will be for a set amount of money either paid all at once, or paid by making several installments over a set period of time, until the settlement agreement is met. It's important that you understand the deal is not done until it is documented and fully funded, consistent with the terms and payment timelines laid out in a debt settlement letter.
Verbal communication with creditors and debt collectors are a necessary part of the debt negotiation process. How and when to communicate with creditors and debt collectors to negotiate with them is covered extensively throughout this site. Ongoing communications over the phone with your original creditors and debt collectors can progress until you have the money you need to settle.
You should not attempt to negotiate an account, or offer a settlement amount, until you have the targeted dollar amount you need to fund an agreement. It makes little sense to start negotiating a settlement amount if you don't have the money to pay. Just making calls to "feel out the situation" wastes everyone's time and could hurt your efforts later.
Your targeted settlement amounts will be different from one account to the next. If you're working with someone in the network, you'll be able to set realistic settlement percentage targets, timelines, and goals using real-time data about your creditors and the debt collectors involved.
If you are a DIY reader, be sure to participate in the comment sections of relevant page topics in order to get feedback about timing and targeting for your debts you are looking to settle. The comment section at the bottom of this page is the perfect place to post questions about a settlement letter you have received, or what you could do if you're having a hard time getting one sent to you.
Reviewing Your Debt Settlement Letters
Reaching a settlement agreement can take one phone call, or it may take several calls over a period of days, weeks, or even months. When a deal is struck, you know that no deal is a real deal until it is documented, and then paid in accordance with the agreement.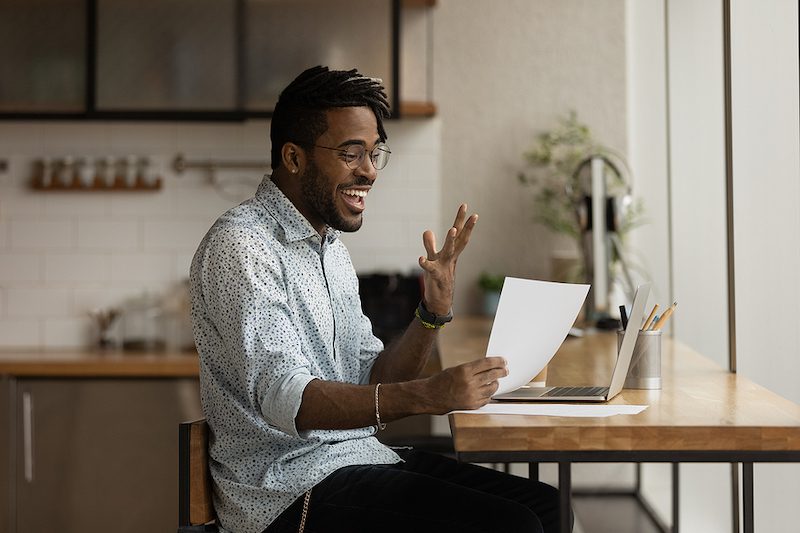 Debt settlement letters with original creditors and debt collectors are typically a standard form that will consist of the following:
The creditor and/or debt collectors name.
The date the letter was drafted.
Your name.
Your account number.
Outstanding balance owed on the account (this is sometimes missing and is not a deal breaker).
Amount that is being agreed to as settlement and satisfaction of the debt (less than the full amount owed).
Terms and amounts of payments to be made – if you are settling the account over a period of time – instead of with one lump sum.
Date your payments must be received by in order to have met the settlement agreement.
The settlement letter must reference that the account being satisfied in full i.e. "settled", "settlement of this account", "accepted as settlement in full", "paid in full".
The letter will have other general information, such as disclosures about settling debt. Creditors and collectors put this information in to cover themselves. The bulleted items above are what you want to see in a settlement letter to cover yourself.
Settling with a third-party debt collector means you must get the above details documented before remitting any payment towards the agreement. If the above bulleted items are missing from your settlement letter, you should request a different letter be sent to you that meets the above specifications.
Watch this quick video about debt settlement letters:
Setting Up an Agreement Without a Letter
Some of the large banks will not release a settlement letter to you until your payment arrangements are set up in their computer system. They will request that you give them specific electronic or ACH payment information over the phone first. Should you agree to this? Yes, in some instances.
If you're experiencing a creditor or collection agency holding back sending you a settlement letter, be sure to post about that in the comments below to get feedback about how each one of your creditors deals with this prior to settling, or negotiating your agreement and setting dates for payment. This way, you know what to expect beforehand, or can navigate the negotiation and settlement process of a specific account with more confidence.
Schedule your first (or only) payment for a future day that gives enough time for the settlement letter to reach you by mail. 10 days or longer would be best.
Make payments on the settlement from your bank account that you set up specifically for saving and funding the agreements.
If you do not receive the settlement letter within 72 hours of when your payment is scheduled for processing, you can call and demand the letter be faxed to you, or the funds will not be available in the account.
You should be prepared to walk away from a deal if you do not have documentation in hand before the payment date. As a caution, be certain you don't have the funds in your set-aside account on the date you set up a payment – if you are walking away from a deal.
Providing information and setting payment dates in advance of having received a settlement letter is usually only an option I consider when dealing with original creditors, and in some limited instances, debt collectors working for your original creditor.
Do not release payment information to debt buyers, or debt collectors working for debt buyers, without documentation in hand.
There are some instances where I will recommend you record a phone conversation about agreeing to settle a debt. I always encourage you to tell the debt collector that you are recording the call and why (they refuse to send you the agreement in writing before payment is set up).
Receiving Debt Settlement Letters Via Fax
Technology has provided many conveniences and cost savings when communicating important details that require documentation. Documents can be emailed with the click of a mouse. It may surprise you to learn that banks and collectors do not readily take advantage of technology advancements. You will find that many internal recovery specialists (bank employee debt collectors), and outside debt collectors working for collection companies, are not allowed to email anything to you. One way to work around the delays of getting settlement letters mailed to you is to get them faxed to you.
If you do not have access to a fax already, you can set up a virtual fax service. This would give you a 10 digit fax number that others can send documents to, and you can receive the faxed documents as attachments to an email, or receive an email notice a fax has been sent to you to log in and download, or print.
One of the services I recommend to receiving debt settlement letters via fax is eFax.com. The cost of an efax account, or similar virtual fax services is low. Setting up a way to receive faxed settlement letters is worth the cost when dealing with time-sensitive communication and funding of settlement agreements you've made. Getting the settlement letter faxed the same day is especially handy if you follow some of the "end of month", or "end of collection agency contract" strategies that I lay out on this site, and other personal finance sites.
Working with a debt settlement company, or a professional negotiator, should not mean you let your guard down about getting settlement agreements documented and in your hands. Just because someone else is handling the heavy lifting doesn't mean you should not be concerned about having copies of all settlement letters. Be sure to get a copy of all debts that have been negotiated and funded from any professional you work with as each of your debts are being settled.
With business trends for electronic data storage, and the fact that computer systems can crash, physical documents this important should always be in you possession.
Conclusion:
Negotiating and agreeing on an amount you will settle a debt for is primarily going to be done over the phone. Once you have a verbal agreement, it must be followed up with documentation. The settlement letter should meet certain requirements before you remit payment in full, or make a partial payment. If you do not receive a settlement letter, or a letter does not include what is standard information to protect you, it's okay to walk away from the deal. You can receive settlement letters via fax and mail (sometimes even email). No settlement letter means you don't have a deal. Keep all settlement letters in a safe place with all of your other important documents.
Almost done. The final step in our Debt Settlement Guide is paying debt collectors after the negotiations are done.
If you have questions about your settlement agreements, please comment below for dedicated feedback, or call 800-939-8357, ext. 2 to reach me directly.
This Debt Settlement Guide includes:
An Expert Guide to Credit Card Debt Settlement
How and Why Banks Settle Credit Card Debt with You
Types of Accounts to Include in Your Debt Settlement Plan
Why Settling Credit Card Debt is Like a Race
How to Settle Credit Card Debt Quickly
How to Talk to a Debt Collector
How to Negotiate Credit Card Debt Successfully Yourself
7 Largest Credit Card Banks and How They Settle Debt
Get Debt Settlement Letters and Agreements from Collectors (you are here)
Paying Debt Collectors After You Negotiated a Settlement