CKS Financial is both a debt collection agency, and a debt buyer. They will purchase debts and try to collect on them like other debt buyers do. They also act as a contingency collection agency for lenders and other debt buyers. What you decide to do, and when, if you are dealing with them, can vary depending on whether they purchased your account or not.
The accounts CKS collects on are typically from unsecured loans, and mostly from online lenders, not banks.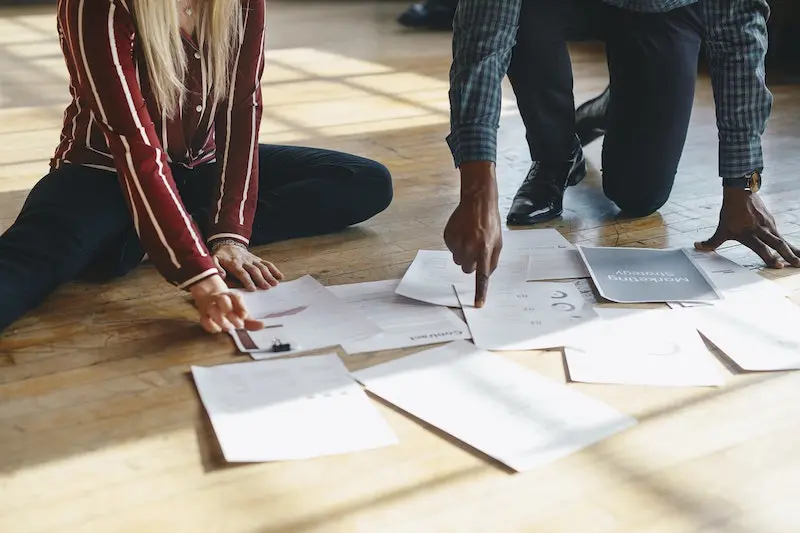 The nature of what CKS does as a business, regardless of whether they bought your debt, or are collecting for who owns it, means you are typically at least four or more months late on your loan before you would ever hear from them.
Once you are at least four months late on a bill, and want to resolve the account, I typically do not recommend monthly payments on the full balance. At this point, you have already taken the credit hit. Enrolling the debt into a debt management plan through a credit counselor would not make much sense, and could prolong the credit score pain.
For resolution, I tend to suggest negotiating a lower payoff with CKS Financial, or looking into your qualifications for chapter seven bankruptcy.
Settling with CKS When They are the Collection Agency
Most of the collection activity I have seen when settling with CKS Financial has been when they are collecting for a debt buyer like Velocity Investment LLC. They do collect for others too.
When CKS is collecting for someone else you tend to have to target settlement results that are available based on the parameters from who they are collecting for. They do not get to dictate the results.
Two things to take into consideration when settling with CKS Financial will be:
If you have a lump sum of cash to work with we often get better settlement outcomes from CKS.
If you need time to pay your settlement (a couple of years to pay is possible), you may end up paying more for the settlement.
Lump sum settlements with CKS are best, but if you cannot swing it, taking a deal that you can pay over time is still a good idea. It can mean you remove the risk of being sued for collection by whoever it is CKS is collecting for.
Resolving Debt with CKS Financial When They're the Debt Buyer
If CKS Financial purchased your debt directly, say from Lending Club, they will who determines what they settle for. They do not have to go anywhere else to get a better than average deal approved.
That said, they are typically going to be acting like any other debt buyer would. This can mean they are paying close attention to things like your credit reports to help them determine the type of collection target you are.
This is not unique to CKS Financial, or debt buyers generally. Most anyone in the debt collection food chain can access your credit reports to see if you are current on a mortgage, auto loan, or credit cards. The more accounts you show current on, the better a collection target you could appear to be.
Striking a lump sum settlement deal with CKS when they bought your debt, just like when they are collecting for someone else, may be lower than if you need to make installments on the settlement.
Your Risk of Being Sued by CKS
If CKS is working for someone else that owns your debt, you are not at risk of being sued by them. They are not a collection law firm that would file against you in court. That risk comes from the debt owner contracting with CKS to try to collect from you.
Like I mentioned above, there are risks of being sued, which is why settling for less and making monthly payments can be a good idea. To prevent any legal collections.
If CKS purchased your account, you do run the risk of them tapping into the huge network of debt collection law firms around the country in order to take collections to the next level.
Our success with settling debts CKS collects on, whether they are working for a different company, or bought your loan themselves, makes resolving the account affordable, and prevents collections from escalating.
If you are already hearing from a collection law firm related to a CKS Financial debt, we can often help here too.
You can schedule a time to talk with me using the box at the bottom of this article, or the Get Debt Help tab at the top of the page. You can also request a settlement estimate below.
CKS Financial on Your Credit Reports
As a collection agency, working on a contingency basis, you may not find CKS Financial on your credit reports. If they are not the owner, or purchaser of your debt, they may be leaving the credit reporting to someone else.
If you resolve the account with CKS when they are collecting for someone else your credit reports should be updated to reflect the account is no longer owed by the owner.
If CKS purchased your unpaid loan it is possible to see them showing on your credit reports. If you settle your account with CKS they would then be obligated to update your credit reports.
Like I have mentioned elsewhere, a debt collector like CKS Financial may appear on your credit reports with a balance showing unpaid. But that means the original creditor, who may also still be on your credit reports, should then show a zero-balance owed to them.
In other words, you should not have two places reporting the duplicate negative item with a balance owed to both of them, as that would not be accurate.
If you have questions about dealing with CKS Financial you can schedule a phone call with me or submit your concerns using the boxes below. You can also post comments in the space below and get feedback right here on the site!