I often say that there are only 2 main ingredients to debt settlement success. Those are resources and timing. Resources means money you have to pay a settlement. Timing means your account is past due enough to get a good deal. But it is how these two ingredients combine that allows you to prioritize each negotiation, which will provide the best settlements, with the least amount of stress, worry, and exposure to collections.
Do not settle a debt until you have read and understand how to apply what I talk about in this article to your situation. If you need help with how you apply what you learn from this article, just ask!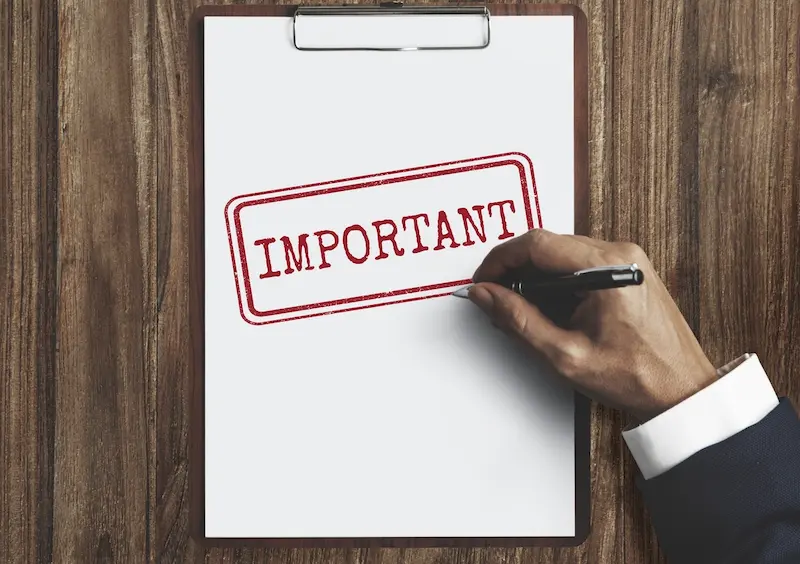 If you have already successfully settled debt, and have more than one left to resolve, you still need to read to the bottom.
The proper prioritization of accounts to negotiate is not something most people will get right on their own!
Companies settling people's debt for them mostly fail to make certain debts a priority as well!
How can I understand the importance of resources and timing combined with the best way to prioritize settlements with my creditors and debt collectors?
Resources You Can Gather to Settle Debt
When I work with someone to construct a debt settlement plan I need to understand the money they have now, and what they can add to that consistently each month. I also look for any one off infusions of cash they may get in a calendar year such as a work bonus, or tax refund.
I go so far as to get you to think creatively about raising money for settlements. Can you make side cash, or sell something you can replace later on?
Do you have the ability to borrow from a family member or friend if it became necessary to avoid a collection going to court, or in order to take advantage of a great offer that will expire if you don't act?
Once I know the money you have, and the money you can confidently predict having, I can lay out a timeline for addressing your particular creditors. And this is the science part.
Who do you settle with and when?
Each creditor has a way they go about collecting on accounts that go delinquent. Those policies and procedures are developed over time, and for the most part, do not change dramatically. Anyone assisting others to settle debts should have a very clear understanding of who settles for what, and when, during the life cycle of that creditor holding the account. You cannot negotiate debt for a period of time without noticing these trends unless you are sleep working.
Some of your accounts are with creditors who assign out to contingency collectors that do settlements lower than your bank will, so you take that into consideration when settling.
With some lenders, if you want the best result, it is better to settle with the creditor before it goes to a third party.
Most creditors do not sell accounts to debt buyers, but those who do are providing an opportunity to settle your account with longer term payments of several years (in many instances), and this is where things get super interesting.
If you can settle a couple of accounts in the first six or so months of being late, and directly with your creditors, you can then focus on gathering and committing your resources to tackling debts with collection agencies and debt buyers, and often at the same time!
Debt Settlement Success When Settling Multiple Accounts
For those who can, you want to build and implement a plan to settle multiple accounts at the same time. It can and should be a priority in most people's debt situations. It can also be impossible given your resources, but that makes your prioritization all the more critical!
Above I mentioned targeting settlements with your original creditor, then engaging with collection agencies and debt buyers in close to the same window of time. Here is how that may look for someone.
You are late on 5 credit cards or unsecured loans by 2 months. Each balance is five thousand dollars. You have two thousand dollars saved up to settle with already, and you are confident you can save up five hundred dollars a month from here on.
If you are only 2 months late with payments you likely have three to four more months to save up before settling your first debt. With the 500 dollars a month you are adding you will have a total of four thousand dollars available to settle with in four more months.
Assume two of your five accounts are with creditors that can be super aggressive with send accounts to collection law firms after the seven month late mark. It is a good idea to negotiate these accounts with the lenders using the money you have saved up to this point. You use two thousand to settle one of the $5000 accounts in a lump sum. The other account you settle for $2000, but this bank is giving you the flexibility to pay the same amount in a lump sum, or over 4 monthly installments of five hundred dollars, so you take the 4 month settlement terms even though you have the other two thousand to pay in a lump sum.
By taking the monthly terms on the second account you still have cash to settle more accounts, but you have committed the five hundred dollars you are saving each month to the second settled account, so this limits you to use of the $2000 saved for the next five months.
This is often fine with still three accounts to go.
You are now 7 months late and two of the three remaining accounts get sent to contingency collection agencies. These type of collection agencies do not pose an escalated collection threat. Lenders sending accounts to this type of collection agency is the most common. And this collection agency type will often have your account for at least ninety days. That is one month short of when you will start to be able to have 500 dollars to use again, as you will be done paying the 500 a month on the second account you settled, and you still have 2000 dollars to put towards a settlement.
Let me point out what has been accomplished so far. You settled 2 accounts with lenders that had the highest likelihood to go to attorneys who sue for collection. Your almost half way done with your debt settlements, but also eliminated more than half of the collection stress associated with debt settlement by prioritizing the best accounts to settle first.
What is the next priority?
Let's assume the 5th account was sold to a debt buyer at 7 months late. Debt buyers settle debt regularly, and most will offer ample time to pay your settlement. If you reach an agreement with that debt buyer, at around 8 or 9 months of stopping payments to your original creditor, and for $2500 over 25 months, you will only have 400 dollars a month to apply to your remaining 2 settlements starting in month 10 of being late, and only 1800 to 1900 dollars in savings to use for settlements.
At month 10 of being late with your accounts you can now safely settle with the second collection agency that gets one of the remaining accounts for, say 2200 dollars in a lump sum. This means at 10 months late you have 4 of your 5 accounts settled (one you are making 100 dollar a month payments on), with one left to resolve.
Your final account goes from the first collection agency to a different one for another 90 days or more. Closer to the end of that 3 months you will have saved another 800 to 1200 dollars up. This final account gets settled for two thousand dollars over 5 months, so $400 a month that you have to commit to.
Where are we at?
Your settlements are all in the rear view mirror after 16 or so months. You are not done paying the one with the debt buyer, but you can accelerate the pay off on that one by using the full amount of your 500 dollars over the next 3 to 4 months (after the other settlement payments are completed) so that your credit reports get updated much faster.
This may all seem like an over simplified example, and it would be for some, but it is also how the majority of debt settlement files I have seen and worked over more than 20 years get structured. Many of those plans can last longer than the one I outlined here.
Anyone working in the debt relief space should be able to build a plan like this out load with you when you first sign up for their help. If they cannot do that, you are not talking to the right person for the job.
Debt settlement is not rocket science! But there is a formula to follow to get the best results, lower your risk, and your anxiety! Settling debts in the right order and/or settling several accounts at the same time using payment plan flexibility can often be the best path to success!
How to Find Debt Settlement Success from Here
Many people reading this will find themselves in a far more unique situation than the one I shared above. I outlined someone who is still early enough with late payments to set the right priority from the beginning. I also outlined a scenario where the settlements can be reached in 18 months or less. Not everyone will be in either situation.
The truth is, prioritizing more than one account is still just as important if I were to settle an active court case that you already have going along with your account a contingency collection agency has. Many would assume that the lawsuit is the debt to settle first, but that is not always the case. You may have more success doing the obvious account last.
You could be dealing with nothing but debt buyers, but perhaps 6 different ones. That is a fun settlement plan to build!
You may be someone who should not be settling all accounts, but who should only select a few.
There are many scenarios you could be in. I have seen virtually all of them after more than 20 years of building these plans. The key to your success with maximizing savings and eliminating risk is prioritizing the accounts you will settle based on your resources and their timing. This is what creates a true debt settlement success story.
I am here to help you. The most complete feedback I have for you will be delivered in a phone consult you can schedule using the box directly below.