Earlier in the week I engaged in a string of comment replies with a reader who had paid some old collection accounts and is working on rebuilding his credit and improving his FICO score. We exchanged some comments about getting approved for a First Progress secured credit card as a tool to start rebuilding his credit. I asked him to submit his experiences (as he was so thorough in his comments) so we can start a new page.
You can read the original comment exchange about paid collections now on his credit reports. What follows are Jason's own words about his experience researching the First Progress secured card, and what lead him to choose that card over others.
Here's the whole story!
Declined for an Unsecured Credit Card
Michael, thanks for the suggestion! I did try Cap One and they declined and provided me with my credit score on the low end mentioned above (521). I went online and researched the Better Business Bureau and found a secured card by First Progress (Synovus Bank) Rated A+.by BBB. I carefully read all reviews, complaints and resolutions and got a good grasp of not only how they operate but how they respond to complaints.
I learned a lot about the ins and outs of working with them. A lot of the complaints [about the First Progress card] revolved around insufficient knowledge of methods of payment, times to process payment , length of time it takes to process an application, etc. I'll leave it to the reader to research on their own via the BBB website.
I did go ahead and apply and fund the First Progress card. The $200 security deposit is quite a lot to me, but might be worth more than many times the investment over the long term. They do report to the three major credit bureaus unlike some outfits such as Fingerhut. They do caution that this also means NEGATIVE behavior is also reported.
I called customer service and even though I was not yet a customer, I was able to ask pointed, directed questions regarding the application, approval and monthly payment process. The Synovus rep was very helpful and courteous and confirmed what I had read in the BBB reviews as to their company practice. If I am not approved, they will return the $200 via ACH (mine was $200 but amounts can vary from under $100 to as much as $300); generally according to the rep, unless you have open fraud on your record or open bankruptcy most are approved. We will see.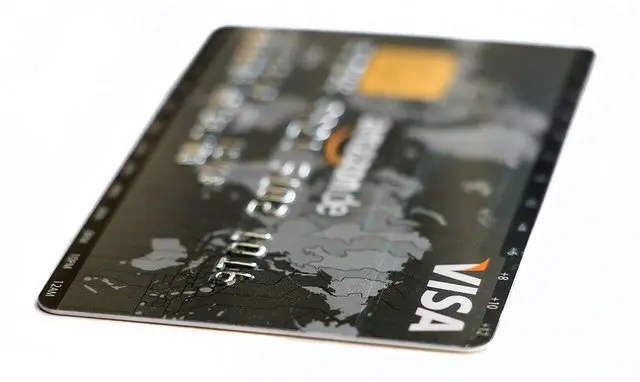 The bottom line is you have to do research and I am planning for the day when I get better to be able to have a more positive credit rating so I can get back on track again. This entire experience has been a lesson and your pages have been invaluable.
Review of First Progress Secured Credit Card
I checked and read through most of the comments, complaints and resolutions about the First Progress secured card. An A+ by the BBB rates highly in my book and I don't mean to seem like an advert! The First Progress website is available online and I am not here to advertise.
My initial read through of the home page was rather straightforward. It explained how the process works and that they do report to the three credit bureaus and who the underlying bank issuer is.
The "About the Program" section goes a bit deeper into the weeds and requires careful reading. This could stand to be cleaned up a little. How to apply explains the three classes of cards credit cards they offer with a lower annual fee and a higher APR to a higher annual fee and lower APR; it does state if approved for one, you are approved for any. As always, read the important disclosures.
The FAQ page is generally helpful, the one thing lacking is a well defined and easy to define customer service number as they gear heavily toward written or online customer service. Fortunately, the BBB web page customer service number is valid and is listed as (866) 706-5543.
Upon calling, I had to navigate the ever popular IVR and enter 0# repeatedly when it prompted for a card # to get routed to a rep. Once I reached a rep, I stated I was not yet a customer but had applied and both times I called, I was treated well, respectfully, courteously and the rep went in to check the status of the application. Using the questions and points garnered from the BBB complaints/resolutions I asked the same questions and received consistent answers.
One important fact (discovered from reading BBB issues) is they rely on mailed in payments or payments over the phone for which there is a $10 charge (for phone). They heavily promote bill pay transactions instituted from your bank (for which there is no charge and no hold period). There is a 10 day hold period on crediting mailed in payments which has resulted in some unexpected late charges, so folks want to MAKE SURE THEY ACCOUNT for that. ***you may want to verify this as I am digesting A LOT of information*** I am certain this probably was instituted because the company was burned by NSF check charge backs; so they wait for the check or payment to post and clear. In terms of complaints received by BBB regarding this they seem to willingly reverse late charges/negative credit impacts, despite these being spelled out in the terms/agreements somewhere.
Credit Rebuilding Takes Time
Another issue revolves around the application process time. This was brought up in the BBB complaint section. I think a lot of folks apply when they really need some money and don't realize that the process takes time.
Two different reps indicated that the credit department mails in requests to the bureaus and waits for responses, and there is a big difference between "No credit history required" as stated on the page where the choice of cards is offered and the fact that while that is true, they most certainly do run your credit report, and if there is additional information required that may also add to the time. Federal laws come into play here which the banking industry is bound by. Obviously providing correct contact information is critical and since this updates credit bureau files with new tel# and addresses, some folks may be leery of this, fearing a barrage of new collection activity. Some get tired or impatient and wind up complaining to the BBB this is a "scam" but most if not all of the responses from this organization resulted in a cancellation of the application and an initiation of an electronic refund.
I would recommend you also thoroughly review the BBB complaint/resolution section for a complete grasp of the issues.
Nonetheless an A+ rating carries a lot of weight and a lot of issues are from folks not understanding the terms and conditions. They do seem to work favorably for the customer once aware of the situation.
Debt Collection and Financial Setbacks Happen
As for my story, its one of ignorance basically. I was in a good job and with a hostile takeover in 2002 was laid off. Going from $50,000 a year to unemployment resulted in a mess, culminating in Chapter 7 in 2005. I got a new much lower paying job and had services established prior to filing Chapter 7 and all debts were discharged.
Well, my credit is trashed I thought. I didn't check it. My spouse and I had joint accounts for water, insurance, power, utilities, the works. In 2011, I took a new job in another state. I left three months earlier to get established, find a place to rent, my spouse was to finish packing, close out the accounts and join me in the new state. I was able to get services there immediately as nothing in the old state was in delinquency. I set up house, opened a new bank account there and my spouse would close the old one. What I did not know was:
-My spouse over drafted the old state checking account at the credit union by $25.27 and did not tell me; although the CU rep called 5x and wrote 5X to my spouse. It would have been easy to fix in 2011. It went into charge off for $280 (rounded). Since I had opened a new account prior to this, there was no issue, but later, when relocating to IL in 2016 (after the marriage ended and after suffering a debilitating illness) my SSN was blocked due the charge off. I couldn't open a bank account. I called the former state's CU and spoke to the rep who had handled the case herself in 2011. Federal law, penalties and interest. No way to settle for less she said.
That's when I pulled my credit report. Dish network was left unpaid, the old state power bill was left unpaid (it was a budget bill and totaled nearly $700) , the Banfield account was left unpaid, TWC Internet was left unpaid. These were all accounts where I was the primary SSN and account holder.
My Responsibility for Credit Clean Up
Fortunately, we still had a joint bank account and I made it clear, I would be paying these debts out of that account and would reimburse 40% to my former spouse because I had done the work in contacting and settling and was not told these accounts were left unpaid. I was responsible though as my SSN was listed as primary and I could have taken advantage of the free annual credit report in the intervening years.
Despite my current situation; it would have been overkill to file a new Chapter 7; opening another 10 year window, when the total debt owed was minor overall.
I researched your website among others, read form letters requiring "debt verification" on some sites and how debt validation works, but also learned it can sometimes do nothing but rearm the creditor for a lawsuit since they are now in possession of the facts needed to file one and indicate an active interest in credit repair making them less apt to negotiate.
I considered the reporting age off, and how these accounts would remain on file to almost the end of the decade and by that point, I would hopefully be better off, and will be needing a car, a place of my own and a job. Weighing those options, vs the debt amounts, for me the choice was clear. Clean up the negative. Otherwise if I was well within a year, I would likely find it difficult to find a job (if they pulled credit), find an apartment (if they pulled credit), find a car-even used- or even private party sale used and get a good insurance rate.
I also knew that simply cleaning up the negative credit was just a part of the problem. I had to establish a record of good credit. Despite a stellar payment history to all Missouri utilities and not one NSF in 4 years; these are not reported to the credit bureaus.
Even having settled, unsecured credit card companies wouldn't touch me yet. I had:
"Too soon since negative item payoff"
"Serious delinquency record of collection action filed"
"Time since derogatory record or collection is too short" – all variations on a theme.
I researched. I could do Fingerhut Webbank, but they don't report positive info. I then looked into "secure credit cards". That led to a wide variety of selections, some with very poor records; (BBB), some with misleading terms, some who did not report positive info.
What I needed to do was find a secured card where I could afford a lump sum security deposit (as painful as that was) to where I could charge a small amount, co-pays, meds, a cell bill, etc. I also learned not to charge and pay right away as that does not establish a payment history. Rather, charge and pay the minimum amount due+ for several months, then pay it off, charge anew and repeat. Over time, this builds a positive history and as the negative info recedes and falls off; your score will improve. Don't blow this chance though, don't be late, or don't fail to pay. You'll be back to negative credit which will eventually morph into no credit-which is just as bad–and this time the secure credit card companies might just not give you that next chance.
Thanks Jason! That is a great contribution to the site. Hopefully you will subscribe to the comments and offer more of your feedback, and let people know how you progress on your credit rebuilding journey. If anyone has questions or concerns about using the First Progress unsecured credit card, or other accounts designed to improve your credit after collections, and other set backs, post in the comments below for feedback.