5 Ways to Compare Credit Counseling with Debt Settlement
I need lower monthly payments on my credit cards because I have less income from a change of job. I am comparing the lower payments with consumer credit counseling services and the lower payment quoted by a debt settlement company.
The credit counselor plan is a stretch.
The debt settlement plan is a "could work".
What else can I use to compare a credit counseling program with a debt settlement program other than the lower monthly payment?
I know you guys do settlement and I might ask you to help me if I go that route instead of the other company who has way high fees compared to you.
How to compare credit counseling with debt settlement for my credit card debts
—Raylynn
There is definitely more to consider than lower monthly credit card payments when you compare the benefits of a debt management plan with a credit counseling service vs a debt settlement program.
You bring up a great point about lower monthly payments offered by both debt solutions. I will make some other comparisons between credit counseling and debt settlement. In the process I will describe how your lower monthly payments work between the two. What I have to share may surprise you.
Repayment Programs with Credit Counseling is Often Referred to as a Debt Management Plan (DMP)
A DMP works to reduce your debt because the credit counselor has preset lower payment concessions worked out with most credit card lenders, department stores, gas cards etc. They also have success in getting medical bills and other unsecured debts enrolled in the DMP.
Credit counseling monthly payment arrangements with your creditors (that agree to the debt management plan), are helpful if your monthly budget shows you can afford to pay 1.8 to 2.2 percent of your combined debts that are on the plan.
Let's assume your debts accepted in the plan by a credit counseling agency total $20,000.00.
At 1.8% you would pay $360.00 a month to credit counseling for 4 to 5 years and be out of debt.
At 2.2% you would pay $440.00 a month to the credit counselor for 4 to 5 years and be out of debt.
If your financial situation has you so close to the edge that you need some type of outside assistance, credit counseling is the least confrontational debt relief option.
Compare the Following 5 Benefits
Working with a consumer credit counseling service compared to a debt settlement program will result in a stark contrast regarding elements that will matter a great deal to many of us.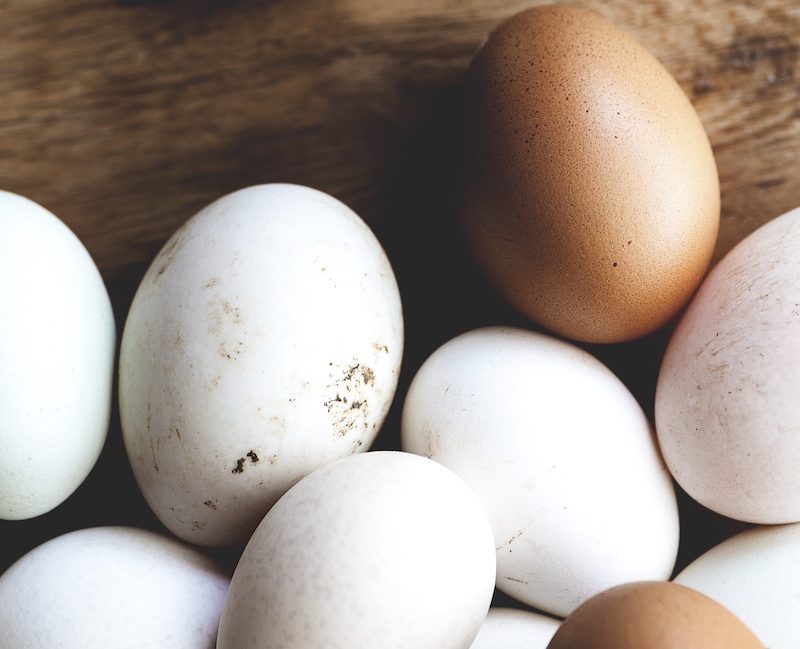 Creditors are agreeing to the monthly lower repayment amounts and the over all plan.
With an agreement in place you don't get collection calls.
Your credit card and other unsecured debts on the credit counseling plan are combined into one lower monthly payment, sent to the credit counseling company, who then pays your creditors (this is certainly a convenience).
You have a predictable payment and time frame to eliminate your unsecured debt accepted into the credit counseling program.
Your credit report and credit score does not suffer from 30, 60, 90, 120, 150 day late pays, and charged off account reporting.
No collection calls. Easy and more affordable payments. A four to five year plan to get out of debt instead of 15 to 20 years (as is often the case when you pay minimums on your credit card balances as they sit now without intervention).
Debt Settlement Companies Market a Lower Monthly Payment
Debt negotiation companies and sales reps are quick to use the lower monthly payment method as a description for how settling debt is affordable. But the difference between how your now "affordable" payment with a debt negotiation approach can impact you, compared to using credit counseling, is dramatic.
Your monthly income is not enough to keep up with your debts now, otherwise you would not be on the internet looking for debt solutions. Settlement companies know that. That is why the majority of debt settlement programs are represented as a lower monthly payment – using your monthly income.
Debt settlement requires you to have missed payments to creditors in order for the "something is better than nothing" principle that powers successful negotiations of debt to kick in. But debt settlement does not have a monthly payment structure hard coded into it like the income and budget qualification with credit counseling used above. It is therefore easier to qualify more people into a debt settlement plan.
Using the same $20,000.00 total credit card debt balances used above for credit counseling, here is what a lower monthly payment into a settlement escrow account might look like:
Assuming your accounts are negotiated and settled for an average of 40% of today's balances you will pay $8,000.00.
Many settlement companies will charge a fee for their service using a percentage of your enrolled debt. One of the larger companies offering debt settlement calculates their service fee at 22% of your balances at the time you start the program. This adds $4,400.00 to the cost of the program.
Add the 8000 and 4400 for a total of $12,400.00.
Debt settlement plans are often set up to last 36 months. Dividing the $12,400.00 by 36 means your monthly payment on the debt settlement plan will be $344.44.
Estimates for What Debt Settlement Costs You Will Vary
There are too many variables to list from one persons situation to the next, but some generalities can be easily applied to each of us.
The credit card balances are going to inflate with late payment penalties and higher interest rates when they go unpaid. The longer your accounts go unpaid, the higher the balances grow.
The estimate above assumed all credit cards would be settled at a combined average of 40% of today's balances. The 40% settlement assumptions have been a common target used in settlement company sales representations.
Given #1 and #2 above, it would be safe to assume (and better to plan for), higher costs to settling the debts over the course of the 36 month lower payment plan. If you assume $2,000.00 in additional costs and add that to the $12,400.00 calculated above, the total would be $14,400. If you are quoted a 36 month debt settlement plan, the lower monthly payment would be $400.
That would be similar to the average monthly payment using a credit counseling service.
Debt Settlement is a confrontational process because creditors are not getting paid and are not agreeing to anything up front like they do with a credit counseling plan.
How Debt Settlement Compares to Credit Counseling
Using the same 5 criteria I pointed out above with credit counseling, here is how a settlement program stacks up:
Creditors are not agreeing to any repayment amount or newly negotiated lower balance.
With no agreement in place you will get collection calls.
Your credit card and other unsecured debts in a debt settlement plan are not combined into any type of lower monthly payment, it just appears that way (and is also represented that way by sales people). Your monthly payment is typically sent to an escrow account in your name and you maintain sole ownership of the funds. The money accumulates until a settlement is reached, then the account is drained to fund the settlement. You then rebuild the money in escrow to settle the next account.
While debt settlement is a fairly predictable process in and of itself, the amount of time and money it will take to eliminate your unsecured debt accepted into the debt settlement company program cannot be known with certainty.
Your credit report and credit score will suffer from 30, 60, 90, 120, 150 day late pays, and charged off account reporting.
These are some of the major differences between negotiating credit card balances for less and working with a credit counseling agency.
Most people reading how I compared the above 2 debt relief options would probably choose credit counseling over debt settlement…. if they can afford to. The fact is, not everyone can qualify for, or afford a debt management plan. In fact, about 70 percent of the people that contact a credit counseling agency cannot be helped with a debt management plan.
Debt Settlement Provides an Alternative to Bankruptcy
Settling credit card debt is not a good alternative to a credit counseling service if your budget can afford the monthly DMP payment. And there in lies my only caution for enrolling with a credit counseling service if you are approved for a plan – be sure you can meet the new lower monthly credit card payments in your debt management plan every month.
You mentioned having already connected with a credit counselor. That's great! I wish everyone seeking out debt help and advice would take the time to talk with a credit counseling agency as part of their search for a debt solution. Speaking to a counselor about your debt and how the agency may be able to help is free.
Anyone reading this who has not connected with a credit counseling service yet should do so. There are more than 100 agencies to choose from. You can reach a counselor for a free counseling session at 888-317-8770. Get an exact quote of what your monthly payment and savings will be.
If you get to a place where you cannot meet your monthly payments in credit counseling, or are not sure you can commit to a debt management plan because your income is unpredictable right now, let me know in the comment section below and we can go from there.