Negotiate a Credit Card Settlement with PenFed or RA Rogers Collection Agency
My wife got a credit card from PenFed with a $40,000 limit. While it came RIGHT BEFORE our recession hit, we proceeded to use it to live for a while. We eventually lost our home and had to take our kids out of school and relocate. We tried to keep up with the payments but eventually they buried us and we stopped making them. I called back to see what I could do but they had already written off the debt. The Debt was bought (at least the company who wrote me the letter) is R.A. Rogers and they say I owe them $54,443.00 (we only used the original $40,000). So, the letter I got and it was the first, asks me to VERIFY my debt by responding by January 13th or they will assume the debt is valid and proceed with collection.
Do I contact them by phone and try to negotiate a one time settlement? Do I respond to the letter and validate the debt? What is the bet next action for me to take? ANY information would be gratefully appreciated!
—Mike
PenFed is a credit union and RA Rogers is mostly known for offering contingency debt collection for credit unions. I would not assume RA Rogers bought the charged off credit card from PenFed, but it is possible.
My feedback below is general in nature until you respond with some answers to questions about your goal to resolve the debt, and your financial ability to follow through.
Settling Credit Card Debt with a Credit Union Like PenFed
Debt settlement with a credit union is often different than settling with national banks. The foundational concerns you will have when negotiating credit union cards like; can you come up with the lump sum needed to settle; if only able to do a payment plan, can your budget support the monthly amount needed; will resolving the credit union account be the best use of your available funds if you have other debts outstanding – all apply in the same way you would be concerned with settling with large banks like Chase or Bank of America. The additional concerns you will have with a credit union like PenFed are:
Credit Unions often have cross collateralized verbiage in their credit, loan, and even insurance products. This would mean defaulting on credit cards with Pen Fed could lead to knock on impacts to other accounts you have with them. So, first question:
Do you have other accounts with PenFed other than the credit card mentioned?
Some credit unions do not settle in the same way national credit card issuers do. One of the differences will often be a requirement to document your hardship in order to approve a settlement, or in order to get the lowest settlement possible. Next questions:
What were the conditions that led to your losing your home? Do those conditions still exist?
Settling with a Debt Collector Like RA Rogers
Like I mentioned above, the fundamentals of settling a charged off credit card debt do not change much from one account to the next. At its core, settling a debt for less is simply based on something is better than nothing.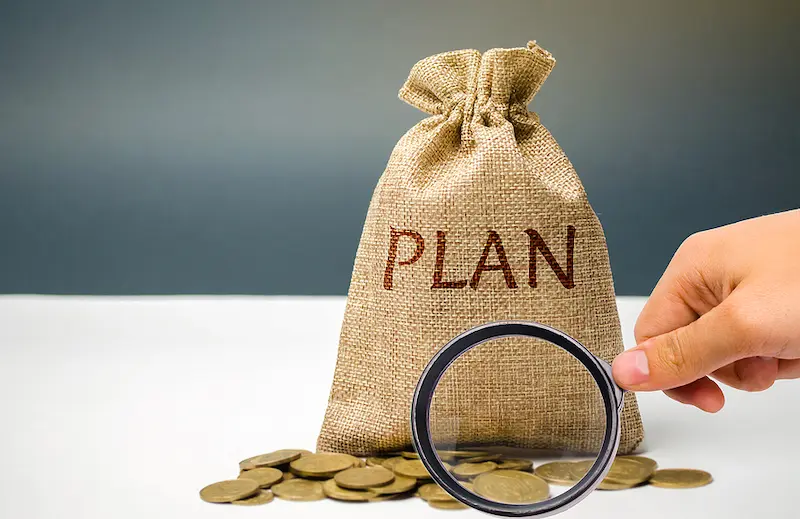 The collection agency or debt owner is going to evaluate what they can see about you through your credit report and other public media in order to determine what amount to accept as a settlement or payment. The way each debt owner, creditor, or collection agency evaluates this is where nuanced x equals y variables come to play. They have standard operating procedures and floors for accepting settlements, and you have ceilings for what you can financially do. This brings up my next questions:
Your PenFed credit card had a high balance to begin with. It went from 40k to over 54k.
When did you last make a credit card payment to PenFed?
What state do you live in?
Is RA Rogers the only debt collector you have heard from whether through the phone or a letter in the mail?
Did the RA Rogers collection letter you refer to reference they are collecting for PenFed, or did the letter reference them as collecting for themselves or debt buyer? Was there a payment remittance address on the collection letter?
What are you financially prepared to offer to settle the debt? Is that amount available immediately?
If you need time to come up with funds over time, how much time will you need?
Requesting Debt Validation From a Debt Collector Like RA Rogers
Requesting a collection agency to validate a debt is your right. It is also a tool to help you establish some base lines when all you want to do is settle the debt. That said, debt validation request can be a complete waste of time for some situations and can even backfire. See this article for more on backfiring debt validation requests: https://consumerrecoverynetwork.com/when-to-request-debt-validation-from-a-debt-collector/
If your goal is to settle a debt you know you owe, and you want to be certain you are dealing with the proper debt owner or the assignee of your creditor, you can call PenFed directly. If PenFed tells you they sold or assigned your credit card to RA Rogers, that settles that part of the validation. Now you need to determine if sending a debt validation request will help you accomplish some other goals.
Depending on your readiness to jump right in and start negotiating a payoff and document a settlement with RA Rogers, sending a debt validation request would not be necessary.
If you can answer my above questions using the comment reply box below I will be better able to provide additional feedback.