What to Do When a Credit Card Bank Refuses to Settle Debt
I have a Barclay's credit card I defaulted on that is 6 years old. The balance started at $1200 and is currently $922. I have missed payments off and on for years and only in the past year have I started making the minimums consistently. The minimums are about $20. I started making payments when I could again, because they said they don't settle accounts. Even when I couldn't make payments, they said settling is not an option. So now, it says at my minimum payment rate, it will take 7 years to pay this off. Can I somehow get them to settle??
I also have major IRS issues, (paychecks were garnished last year) and I'm in the process of negotiating with them, the state and city. I live in NY, but my IRS/City/Fed tax issues stem from Philadelphia. I am self-employed. Thanks in advance.
What to do when a credit card company (Barclays) refuses to settle?
—Lori Mazur
What you describe about a bank refusing to settle a credit card debt, or where a customer service rep says they do not settle, is not uncommon. I will break down what is likely happening in your situation with Barclay, and how this generally applies to anyone who gets the same type of response from a credit card issuer.
Barclay Bank Refuses to Settle Credit Card Debt
Settling credit card debt successfully is a matter of timing. In month one to three of missed payments you will get collection and reminder calls about your bill being past due. You may even be proactive and call your credit card bank yourself to let them know you are working on ways to get caught up. Whether you receive a call, or make the call in the earliest days and weeks of being late, you are typically going to be talking to a bank employee whose training to deal with an account holder is limited to first tier payment turn around options. What does this mean in practical terms?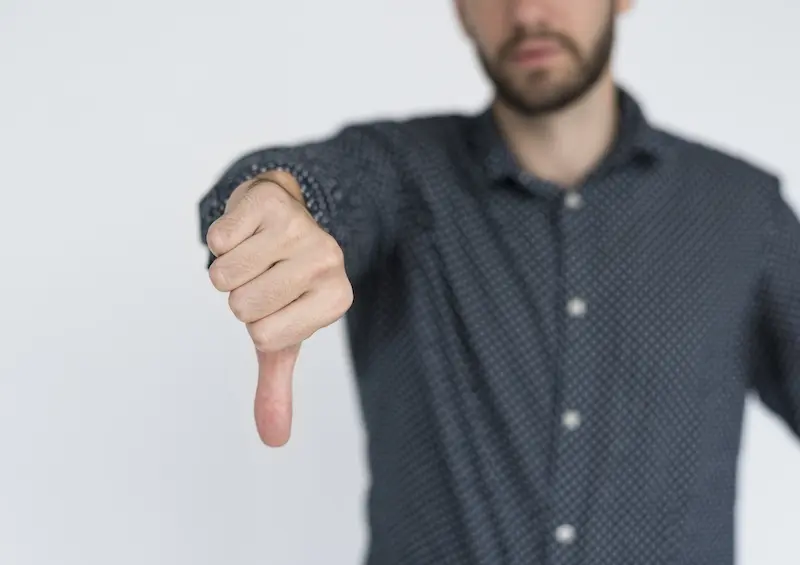 Customer service reps at your credit card bank are generally only able to work with you in limited ways to get your payments back on track. They are not part of the banks internal recovery department. With some credit card banks you cannot even connect with a recovery specialist until you are more than 90 days past due.
Calling into some banks like Barclay when you have only missed a payment, or even 2, may not yield any meaningful discussion about your options to settle your credit card debt for less, not because Barclay does not settle credit card debts, they do, but because your account is not behind enough to:
Allow the bank rep to discuss settlement.
Calls are routed to the banks first stage delinquency staff for the first 30, 60, or 90 days that are trained to say they do not settle.
The first tier of bank reps may offer limited payment plan options that could help you get back on track that are discussed in this article series: https://consumerrecoverynetwork.com/hardship-payment-plans
Settling Credit Card Debt Means Falling Behind for 90 Days or More
Credit card lenders like Chase, Bank of America, Citibank, Wells Fargo, Barclay and the rest, all have the OCC as their primary regulator. The OCC provides guidance to banks on what to do when offering payment concessions to credit card holders. There is a ton to talk about with regard to this oversight, and how I see parts of it as short of sight, but that will be for another post. For now, just know that the limitation placed on banks for dealing with unpaid credit card debt by their federal regulators does have a major impact on how banks work with a person struggling to pay credit card minimums. Generally speaking, your window to resolve and settle credit card debt with your original lender is six months by design. For more on this 6 month time line read: https://consumerrecoverynetwork.com/credit-cards-debt-settlement-why-banks-do-it/
When you are dealing with a bank like Barclay, and others, who tell you there is no option to settle the debt in the first couple of months, and you know that the bank will settle when you are closer to 6 months behind, you have to wait it out. There are variables to this from one creditor to the next, but this 4th to 6th month of credit card delinquency is where the vast majority of credit card settlements are done when arranged and agreed to by the bank internally. Some banks are just better at telegraphing and working with their card members than others.
Is there a possibility my credit card lender will refuse to settle with me?
Yes, there are instances where a bank will flat out not settle a credit card bill with you in the first 6 months of nonpayment. Banks do set internal policies where they refuse to settle accounts that are too new, or when an account is suddenly maxed out followed immediately by payments stopping etc. For more on these and other reasons banks will not settle, or offer to settle at the best savings, see: https://consumerrecoverynetwork.com/credit-card-debt-to-include-in-settlement-plan
There are also internal creditor trends that change over time. Banks do tweak collection and recovery protocols. Some examples of banks internal policies that impact whether they settle credit cards in the first 6 months of delinquency:
Credit card payment defaults spike due to an economic downturn as we have seen from the great recession we likely never left. This has led to banks with banks with previously tough protocols for settlement (AMEX, Discover), to soften them for a time.
New management and leadership is transferred to the credit card recovery department and they want to shake things up and show they have the secret sauce to get better recovery percentages. Citibank is a good example of a bank that has regularly shaken up its recovery team leadership.
Past policies were seen as too lax.
New legislation or regulations.
Regardless of the reason a bank may choose not to settle your credit card with you directly, you know from the link above about why banks settle, once they place the account in the collection pipeline, settlements are most often obtainable regardless of account behaviors with only the most limited exceptions.
How to Settle Your Credit Card Debt
Look to settle your debt with Barclay, or virtually any other credit card issuer, between 90 and 180 days. This is the optimal time frame for a host of reasons. If you cannot get a deal done before 180 days, you can settle with a debt collector or collection agency, the debt buyer who picks up the debt on the cheap, or even a collection lawyer, later on.
Barclay does settle credit card debts regularly and has for as long as I have been around this industry. I have some questions for you that would help me provide more feedback specific to your situation. But before I get to those I want to thank you for moving this discussion to a new and dedicated post about banks refusing to settle credit card debts. Having a dedicated page for this topic will help other site visitors not get lost in the settling credit card judgments page and the nearly 600 comments over there.
Questions:
How long ago was your most recent payment made to Barclay on this account?
Did your credit card account ever go more than 90 days past due without some sort of payment being made?
Were you ever in contact with someone collecting on this debt other than Barclay? If so, who was that and was there ever a payment made related to any of this type of collection effort?
Please post your answers in a comment reply below and let's go from there.
Anyone with concerns or questions about the above content is welcome to post in the comments below for feedback.