What is the percentage rate Care Credit uses to settle?
First off I find these inquiries and replies so informative. I have a Care credit card with a balance of 2,958.19 from 2011. My understanding is that Texas has a 4 year statue of limitations, which I am nearing. I have yet to be served. Should I try to avoid being served until I reach the month of when the account was opened, or should I just settle?
If settling is my best option what percentage should I begin negotiations with?
I'd be willing to pay 800 in full. Is that reasonable?
What is the percentage rate Care Credit uses to settle?
—vanessa
Your Care Credit account can be negotiated and settled for less, no doubt. Determining a realistic target to aim for in your negotiations can depend on more than how long it has been since you last paid.
Given the age of your account, it is highly likely you will no longer be dealing with Care Credit in order to reach a settlement. That is because unsecured creditors tend to drop unpaid accounts into their established collection pipeline after they recognize your account as one that is likely to never pay again.
Care Credit Hires Debt Collectors
There are a handful of debt collection agencies that Care Credit will place your account with. The amount of time for each placement (how long the debt collector may have your CC account) is measured in months. If the first debt collector cannot get you to pay, Care Credit collection policies can yank the account back, and then they could place the account for collection with another agency.
I tend to target direct settlements with Care Credit within in the same range when negotiating other GE Capital accounts, which is around 40%. But the collection agency that may have the account can move that target up or down. If you know the name of the debt collector who has your account at the moment, post that in the comments below, and I can offer further feedback.
Settling your Care Credit debt with a collector is going to be accomplished in a similar manner to what I discuss here: https://consumerrecoverynetwork.com/question/settling-charged-off-credit-card-debts-with-collection-company/.
A Debt Buyer Now Owns Your Care Credit Account
Debt buyers are investors who look to buy up unpaid debts at a steep discount in order to turn a profit. Not all debt buyers try to collect their own debts, but many do. Companies like Portfolio Recovery Group, Midland Funding/MCM, Cach LLC, and other assorted big name debt buyers, have an elaborate infrastructure to collect on the debts they buy up. Other debt buyers will assign the debts they buy out to debt collectors on a contingency basis, (they get paid if they succeed in getting you to pay). This could result in the account shuffling from one debt collector to the next similar to what I explained Care Credit does themselves above.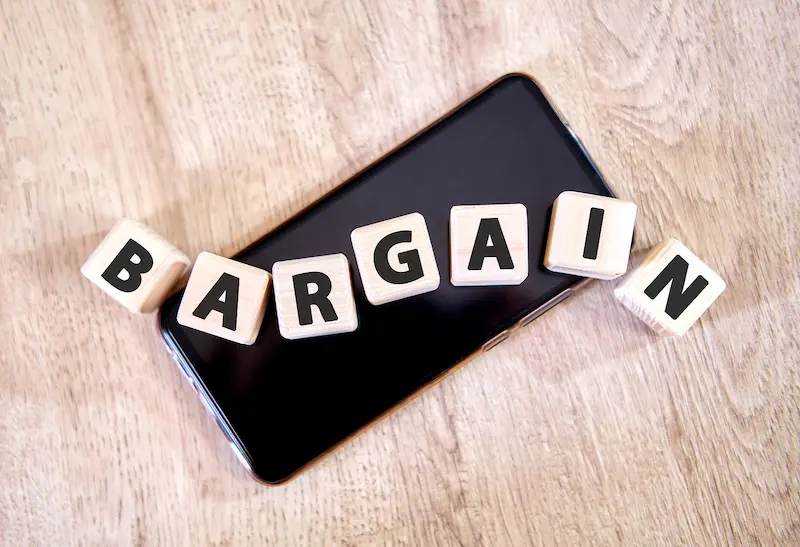 How you negotiate a deal with a debt buyer that picked up your Care Credit card is not much different than when dealing with debt collectors. Your realistic savings to target when negotiating is not going to drift too far from the 40% average you can often get direct from Care Credit. There will be some differences from one debt buyer to the next, so post who it is that now owns your account, if that applies, in the comments below, and I can offer more feedback about proceeding.
If you are not sure if Care Credit sold your account, call them and ask who is collecting for them, or if they sold it. They will generally offer those details. You can also look on your credit reports to see if the Care Credit, now showing as a collection account, shows as a zero balance owed. That is usually a clear indication the creditor sold your account, as no money is owed to them any more, because they sold the legal rights to your account. If this is the case, look to see if there is a corresponding collection showing on your credit report from a company you have never heard of.
I prefer just calling the creditor to get the information about debt collectors or debt buyers directly.
Waiting for Your States SOL to be Sued to Pass
Your states SOL to legitimately sue and try to collect through the courts is 4 years for this type of debt. If it has been that amount of time since you last made a payment on your Care Credit account (to anyone), or is getting close to it, you do have a reason to stop and consider your next step.
If the roughly 800 dollars you estimate you can come up with settle is not going to set you back, or cause a hardship elsewhere in your budget , it can make sense to negotiate the deal, pay it, and get your credit reports updated to show that Care Credit, or the debt collector, is now paid. But if that money can be used for more pressing concerns, and the risk you can be sued is either gone, or fading fast, it may be a better idea to hold off.
Settling or not settling is a function of math (your ability to come up with money), and timing (is it a good time to get the best deal negotiated). Your timing is good from one perspective – it has been years since your Care Credit account was paid. As you get closer to the SOL expiring, it can also make sense to let that happen, and then circle back to settle, as the leverage they have of suing has been removed.
Negotiating settlements on debts that are passed the SOL still makes sense when you are looking to rebuild your credit, or are going to apply for credit, such as a home loan, or a refinance, before the bad mark on your credit falls off (typically after 7 to 7.5 years on nonpayment).
If it were me, and I had not heard from a debt collection attorney licensed to practice in my state about this debt, I would probably let it pass your state SOL, then look to settle at what would potentially be a much better savings.
What amount can you settle for with Care Credit?
It will vary from one situation to the next. All of what I outlined about about whether you are dealing directly with Care Credit, or a collection agency, or a debt buyer is part of it. But how collectable you look can come into play as well. If your credit reports (which all of these players have real time access to) shows that you pay all of your bills on time now, and you are carrying low balances, it can be difficult to get them to accept lower settlement offers. If your credit reports are showing several other unpaid debts, or shows very little credit history at all, your collect-ability will appear lower, and dynamic deals of 30% and under become a bit more possible.
Once your accounts are passed your states SOL to legitimately use the courts, and if you are not in a hurry to get some other credit goal accomplished (home ownership), I would target my negotiations at around 25%, and not be in a hurry.
Anyone dealing with a Care Credit account that is delinquent, with a debt collector, or sold off to a debt buyer, is welcome to post in the comments below for direct answers and feedback about your situation.