Settling Credit Card Accounts with a Collection Agency After Charge Off
Credit card accounts have not been paid for a while and now collection companies are calling. I settled one late bill with my bank and I am now tapped out. Can I settle with collectors after charge off?
How to deal with a debt collector after accounts charge off?
—Pay collections
Yes, settling a credit card debt after it has been charged off and a debt collection agency is contacting you for payment is always an option. Below is an edited version of an article we published that explains "Charge Off" and what typically happens with your unpaid accounts after they are considered seriously delinquent and the unpaid balance is assigned to an outside debt collector. Settling the debt may be just the opportunity you need to move on with your finances and restore your credit.
For your unpaid credit card to reach charge off, you will have already been through many collection calls from your original creditor. The first stage of collection calls can last six months.
Creditors have 3 options available when they charge off defaulted credit card debt. The most popular option with newly charged off accounts is to send the debt to a collection agency.
Credit Card Debt Sent to Collection Agencies are Mostly Done on Contingency
The amount of time your account remains with an assignee debt collection agency will vary. Let's assume that the agency that has your unpaid credit card bill will only have the ability to collect from you for 90 days.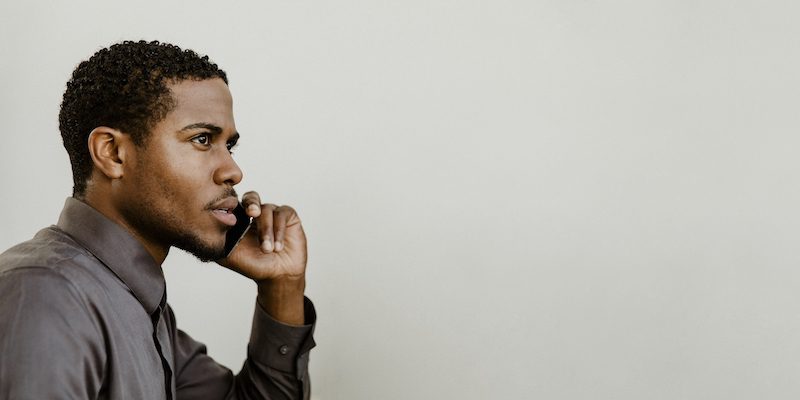 The typical debt collector working for your creditor has two ways they attempt to get you to pay; your phone and your mailbox. There are other ways to collect, such as:
Collection calls to your job,
Debt collector calls to family members and friends (this does happen – it sucks and is embarrassing).
Lets focus on the most general efforts used by the debt collector who is collecting on your account just after charge off. When a debt collector gets assigned your account, you will often start getting collection calls (at a high volume). You should also get a collection notice in the mail within a week of the agency having contacted you by phone.
You do not have to pick up the collection calls if you are not ready to negotiate a settlement with the agency. My suggestions for speaking to a third party debt collector are not the same as picking up, or making calls out, to your original credit card lender. And you do not necessarily need to send a debt validation request in response to the collection notices you receive in the mail. That is often counter productive to your settlement goals.
Settling an Account with a Collection Agency
Some important details to consider:
You will have to pick up the telephone in order to learn about your options with the account. I typically recommend that you not limit yourself to written communications with collection agencies.
You will be speaking to someone who has been trained to push your buttons using the most effective and proven methods for collecting unpaid debt.
The agency can only work out arrangements for payments that your original creditor allows them to, or where the debt collector can go back to your creditor and get approval.
You will not be able to re-age the account when settling charged off accounts with debt collectors (the credit report damage is done by your credit card bank, the debt collector will have no control over that).
Avoid some of the nut job advice on the internet about handling this stage of collection.
In some ways,  you have more payment term options you can negotiate with a collection agency than you would be able to with your bank.
The collection agency only gets paid if they can get you to pay them (that may not always be the case, but contingency debt collection is the most common model currently).
Charged Off Debt Get Reported to the Credit Reporting Agencies
When this derogatory credit reporting happens the damage to your credit is done. You do not get to re-age charged off accounts. The credit damage from not paying a charge off account can then only get worse if you are sued, followed by getting a judgment against you. The judgment then shows up in the public record section of your credit report. Also, another debt collection trade line may later show up on your credit reports, and this would be considered additional damage.
A debt collector may comment how you should be concerned with your credit report and credit score after the account they are collecting on gets charged off, but this is just a collection tactic. Collection agencies will have no ability to change how the original credit card issuer reports to Equifax, TransUnion or Experian that your account was charged off.
There are tactics and timing I share on this site, and when you want to work with me one on one, that will better prepare you for dealing with outside debt collectors. You can optimize your results by knowing:
How to negotiate a settlement deal that is timed with internal goals the collection agency has, and even that an individual debt collector may have.
When to pass on an offer to settle that is too high without being concerned your particular debt collection agency will sue.
What your bank will allow the collector to do (how low a settlement can get and what payment terms are common).
The tricks and tactics that will be used to get you to pay more than you may have needed to.
Collection abuse tactics.
If you are struggling with several credit card debts that are past the charge off stage, you should learn about your options and identify resources for handling the accounts before they end up in more advanced stages of collection which can include being sued.
It is important that your next step to deal with your now charged off debt be the step you take to put the debt to rest before the situation can deteriorate further. If you are serious about resolving unpaid debts and want to develop a workable plan, getting started is easy. Just post more about your situation in the comments below, and lets go from there.
Need some personalized help?
If you would like confidential help you can…
Not sure where to start? Click on the big blue "Get Debt Help" button.