Our last step in the 5 Steps to Get Out of Financial Purgatory blog series is making more money. Although I believe everyone can save money, no matter how much or how little they make, an exception to this would be for those who feel better about having separation between what you live on and what your brain considers to be "extra". In other words, some may adapt better to saving with a little psychological trickery. Enter the side hustle.
The side hustle is just a cooler way of saying side job or side gig. And, all that means is that you're adding to your current income by doing something temporary, or when you need to. Honestly, though, it can be anything you want it to be – a one time gig, weekly part-time job, or an odd job you do every now and again, seasonally, or when you have the time. That's the beauty of the side hustle – it's what you make it.
I will not be discussing jobs that require significant investment, certifications/licensing, are overly complicated, require degrees, or in-depth training. No accountants, photographers, notary publics (states limit what you can charge), or substitute teachers will be listed here.
Before this crazy eruption of side hustle ideas, I tried a few of the most common ideas myself last year:
My Worst Side Hustles
Transcription: You must follow different grammatical "rules" for every transcription, learn how to use specialized software for speed/efficiency (plus have good headphones), time is lost in repeated playback for difficult transcriptions (interviews, interruptions, etc), and you get paid pennies for each job – and even less if you're slow. There also may be tedious tests to take to even qualify for many of these side hustles.
Mystery Shopping: Some people are able to turn this into a decent paying side hustle, but I live in a small town and I found that there weren't many jobs available, and the paperwork could be very time consuming. The most lucrative jobs were probably the inventory jobs, but they were a full days work, in most cases, and almost an hour out of my way. Not worth it for me, but if you live in a large city, it could definitely be a great side hustle! Pay varies per job, I saw $8-$85 per "shop" to start.
Surveys & Paid Searches: Sites like

Swagbucks

are known for paying you (in gift cards) to take surveys, watch videos, and use their search bars, etc. Honestly, this isn't a bad idea, I just couldn't make it a habit and it takes a significant amount of time to build up Swagbucks to redeem.
My Favorite Side Hustles
Blogging: Blogging doesn't make money, per se, but if it's a good blog with good traffic, it gives you an avenue for advertising, which does make money. Google Adsense is an obvious choice for most bloggers, but there are other ways to advertise too. You can sell ad spots directly to companies or

become a product affiliate for Amazon

or another company that fits in well with your blog. You can also do sponsored reviews (paid up front or for free products) by just emailing and asking.
Network Marketing: This can be hit or miss, but I've had success with it in the past. I would recommend it to those who can market online, over the phone, and/or have great people skills. I would also be sure you choose a company that you truly believe in, with a product you care about. There's everything from health to travel opportunities, but to each his or her own.

YouTube Ads: YouTube is different, even though it still falls into the advertising category. The major difference is that it's not on a blog. If you have a video camera, basic editing skills, know your way around YouTube, and have something to share, you should consider it. It takes time to build a following, but once you do, the money starts trickling in.
Sell Stuff: Old, Found, or Handmade
Yard/Garage Sale: Good for the junk that you don't want or don't use, but customers expect to get stuff on the cheap, so unless you're doing fundraising, save your good stuff for online sales.
Ebay, Craigslist, Facebook Market, or one of the many apps for selling: For the good stuff, use Ebay – you'll get a better return. I've been with them for years, usually when I need some cash fast. You'll find that you can sell with a basic listing, and keep more of your money. Also, keep your seller rating up – people tend to buy from those they can trust.
Consignment: When you put things on consignment, you may get paid up front (probably for less money) or they may tag your items and see what they can get for them, leaving you to get paid later, IF they sell at all. I used to do this with some of my girls' clothing and made a few bucks – nothing to write home about. My best return came from letting go of a painting on consignment with an art gallery.
Farmer's Market: My local farmer's market takes 8% of sales – not too bad. If you make jam, baked goods, crafts, soap, jewelry, birdhouses, have fresh eggs, grow vegetables, etc., your local farmer's market is probably nearby and the customers are already waiting for you, so go get 'em!
Creatives: For the artisans and crafty folks, there is a wealth of opportunity online to

sell your handcrafted goods

. Local craft fairs are also easy to get into. I sold on Etsy and ArtFire for awhile, and found it profitable, but there's a lot to factor in…taxes, shipping, materials, etc. It's hard to make a killing, but it's an easy way to turn a small profit on your hobbies.
Natural Skills You can Easily Exploit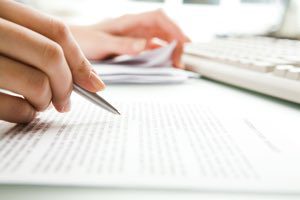 For freelance work, or to list your skills, check Fiverr and Upwork (oDesk and Elance are now part of Upwork) and connect with people you know online and offline to let them know what you're doing.
Identify any special skills you have. These are the things that your friends and family call you about, when they need help. They have already recognized these in you. For example, I get called on for graphics, blogs, and computer help, even though I'm not a graphic designer or coder. I've just been on the internet too damned long.
Computer/Internet: If you're self-taught on the computer, then chances are you can charge people a small fee to help them with small projects like WordPress or blog help, creating an ad or logo, doing voiceovers, making flyers, or setting up social network accounts for them.
Freelancing: If you're a decent writer, consider freelancing on the side for some extra cash. You can make good money for a couple hours of work on articles, blog posts, print material, or copywriting. Pay can vary dramatically, so know how to optimize your rate.
Kindle Publishing: And, if you want to take your writing to the next level, try

Kindle Publishing

– it could turn into passive income later, with royalties. I'm going to start this very soon – sounds promising. My daughter actually turned me on to this!
Sharing: Got followers? Get paid to

share videos

on your social networks.
Assistant: Good at multi-tasking, communication, scheduling, or research? You can be a virtual assistant or personal assistant locally. Life is busy, and people need help with the details. Check out

FancyHands

to get started.
Ghost Writing: Some people have a great story to tell, but can't write. I'll let you do the math.
Resumes: Resumes can be tricky if you've never done them before. There's formatting, what information to include, cover letters, etc. If you're good at this sort of thing, it would be easy to charge a small fee for this service.
Picking Up the Odd Job

Check care.com, taskrabbit.com, and handy.com for listings. Or, just market your skills in a local online directory or newspaper.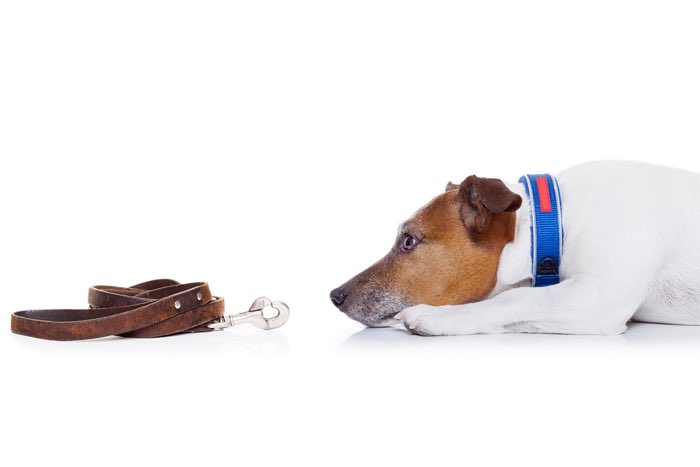 Child Care: You can pick-up and drop-off kids to school, babysit them on the weekends, or just be on call. Don't take on more kids than you can handle and you should probably know first aid and CPR. $10-15/hour.
Pet Care: Dog walking, pet sitting, washing and grooming, cleaning litter boxes, and feeding and watering them. If you can do that all with love, you're golden. $10-25/hour.
Cleaning: If you're good at details, or a little obsessed when it comes to cleaning, this might be just the thing for you. Chances are you have all the cleaning essentials you need for this side hustle right in your kitchen or laundry room. $10-15/hour.
Cooking: Some people are so busy, they don't have time to cook homemade meals. This is where you come in. If you're an awesome home cook, you can play chef or prepare the meals at home and drop them off for warming up later.
Errands: It's probably the same type of stuff you do every day anyway….mail, dry cleaning, groceries, picking up stuff, and then dropping off something else. You just need a driver's license and a little time.
Shopper: If you like clothing and have good fashion sense, then maybe being someone's personal shopper is just what the doctor ordered.
Sewing: I have to pay for alterations and it's not cheap. If you can do alterations as a service, for less, I think you found yourself a side hustle.
Organization: You can help people organize their garage, closets, and home.
Party Planning: You can put this skill to work planning parties. I have a friend who who a side hustle here and there as a wedding planner. You just have to network with the local caterers, florists, and performers, and have an eye for the details.
Home Staging: That eye for detail would also be great for home staging houses for sale or vacation homes for rent. I had an realty agent offer me this job just based on my decor in my home.
Housesitting: This one is for those who can be away from home for days at a time, but it's a great way to make money on the side, if you have a flexible schedule. $25-50/day.
Fixer: Chances are you already have the tools, so market your skills locally and see who needs some help around the house. Come to my place – the disposal is sketchy and there's a questionable washing machine.
Yard Care: Landscaping is expensive, so finding someone local to do some yard work is a service most people would love to find. Weeding, planting flowers, clean-up, trimming bushes are all relatively simple tasks.
Hauling: Got a truck? Well, not everyone does, so offer to pick up junk and haul it away for a small fee (don't forget to include the dump fee, if there is one).
Heavy Lifting: This can be anything from helping someone move furniture around to helping them move altogether, so if you got some muscle, use it and pocket the cash.
Painting: I have painted a lot of rooms. If you know your way around a paint brush and a ladder, this is a great way to make some extra money on painting rooms or old furniture.
Gutters: Yeah, it's a little gross, but it doesn't take much time and nobody wants clogged gutters, so help out a neighbor for some cash!
Teaching: If you have a special skill like a

second language

, you're especially good at English or math, you know how to play an instrument, or can teach someone how to use a specific software program, you can charge for lessons.
Wash Cars: You can wash and detail cars in your driveway for a fee. You probably already have everything you need in your garage.
Umpire: Some will eventually coach Little League, but it's a volunteer position. You can get paid about $30/game to umpire.
Winter Work: Snow shoveling, putting up Christmas lights, chopping firewood, and weatherizing homes. Not everyone is up to these tasks, so get out your shovel, ladder, axe, and faucet covers.
Side Hustle off the Beaten Track
They are on the side, but not all of them are necessarily common or for everyone, but they DO have the potential to make money on the side, so they're still worth a look.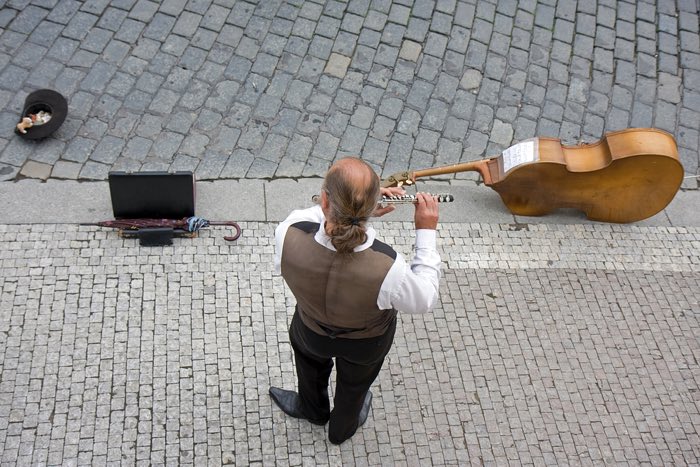 Clinical Studies: I'm not ok using my body as a medical experiment, but if you have medical issues, it might be something you're interested in. The time, pay, and eligibility can vary greatly between

research studies

, so do your homework.
Plasma: Plasma takes some time, and you have to be ok with needles, but you can donate twice a week and make $20-30 per visit, so up to $200/month. There's a screening process, but it's simple. I did this years ago and it was pretty painless.
Street Performer: So, I was walking down the street two days ago and a teenager was playing her fiddle downtown with the case open for tips. Her mother was sitting on a bench nearby, knitting away. If you have talent, book a local gig or just perform. People will show their appreciation. I promise.
Focus Groups: You can

participate in focus groups

in person, online, or by phone.

20/20 Panel

is a bit different in that it takes it's focus group online in a discussion setting and pays $50-150 for your opinion.
Web Tester: Test and/or review websites for $10-12 per session at

UserTesting

or

IntelliZoom

.
Car Wrap: You can get paid up to $400/month if are willing to

drive your daily routine with your car wrapped in advertising

. You must be 18 years old with a clean car, good driving record, insurance, a clean background check, and able to drive daily.
Hair Donor: Depending on the length and health of your hair (virgin hair is in demand), you could make anywhere from $200 to $1,000 or more

selling your hair

. The good news? It grows back.
Recycling: If you have, or are willing to collect old cell phones, tablets, or Apple devices,

Gazelle

pays well. I've sold multiple iPhones to them for over $100 each. I love Gazelle because they make it easy! You do have to know how to erase the data on your phone first, though. Google it.

Sperm and Eggs: Guys, you're going to do this anyway, so you may as well be paid for it, because it could help someone have a baby who otherwise couldn't. You must be between 18 and 35 years old, 5'10", medium-build, have a post-secondary education, and commit to "donating" on a regular basis, but you could make up to $1,000/month (2-3 donations per week) for a set number of months. Girls, you can help others have babies, too, but it's a lot more complicated. You can make several thousands donating your eggs, but it's not without discomfort, a great deal of time, and health risks. Please do your research!
Driving: Use your own car and taxi people around in it through

Uber

or

Lyft

. I know this is becoming popular, but I still find the idea of driving strangers around in my car a little weird.
Rent Space: Rent out an extra room or space on a regular basis or rent it as a vacation space (trailer, an extra room, cottage, MIL apartment, yurt, rv space, etc) on airbnb.com.
Rent Your Car:

RelayRides

is a great place to list your 2005-or-newer car for rent (preferably under 100k miles). If you have an extra car or work from home, this is an easy way to pocket some extra $$$. I'm totally considering this right this minute.
That's all I have for now. I'd like to do another post on side hustles that require more of an investment of money and/or equipment too, like photographers and start-ups, but that's for another day. I think you will find something in this list that will help you get ahead financially. And, remember, just as you prioritize your regular income, it's equally important to prioritize this "extra" income – for debt, savings, or whatever goal you have set for yourself or for your family.
Although not a side hustle, technically, you can also "make money" by saving money too, so please consider cutting down some of your monthly expenses and other ways to start saving. After all, every dollar counts! If you have more ideas for a side hustle you have done well with in the past, please comment below. I'd love to add more jobs to the list!
Disclaimer: Payments for jobs will vary. Any amounts listed were from local companies or websites. Things may differ in your state, and for odd jobs, you can usually barter for your pay, time, and experience. No guarantees implied.