Every CRN site visitor has access to comprehensive debt settlement education and detailed information about different debt management tools that can help you succeed with your debt relief plan. That's great! That is what our web site is designed to do – help you get informed about dealing with debt and credit issues. We also know there are valid reasons to work with a professional who can guide you through your debt relief decision making process; coach and aid you through settling your debts with banks and debt collectors yourself; or you may want to hire an experienced and affordable debt negotiation expert.
Professionals in the network who can help you with your individualized debt relief program.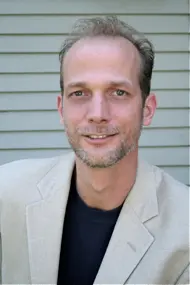 Michael Bovee: I founded CRN with a dedication to providing education and awareness about your ability to navigate debt and credit struggles yourself, as an alternative to using overpriced and often ineffective debt settlement services. I am currently not accepting new consumer clients while I focus on completing and publishing CRN's credit and debt relief program guides. I interact with readers of the site every day by responding to reader questions and offering help and feedback to those posting comments.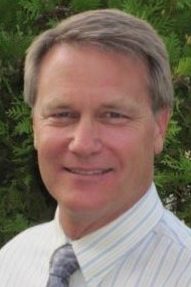 Steve Youngdahl: I have known and worked with Steve for over 10 years. Steve has been working with people and helping them to succeed with their debt and credit goals for more than 20 years. Steve is a full time debt and credit specialist, and also serves his local community as the current school board president. Calling in for a consult will often connect you with Steve.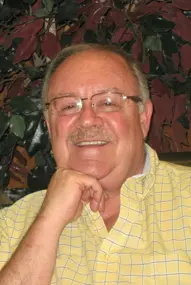 Paul Wisuri: I have worked with and known Paul for 9 years. Paul has extensive experience in the debt and credit markets. He has over 30 years of management experience for major financial institutions. He is a full time specialist in the Network. Paul has been recognized nationally for his dedicated work as a CASA counselor.
Working with a debt settlement professional will help you succeed with your debt relief plan.
Here is just a short glimpse of why you should consider working one on one with an experienced debt relief professional to resolve your debt:
Know when your specific creditors are going to negotiate a debt for less then you owe – whether working with you or with someone you hire.
How to negotiate and save the most when settling your debt with each one of your creditors.
How different debt collectors that call and send you collection letters are best handled in order to get the best settlement, or payment terms.
How to manage multiple collection accounts and debt collectors until you are free from debt.
How to reduce balances AND get time to pay a settlement with your credit card bank, debt collectors and debt buyers in order to limit your risks of being sued.
How to settle debts when collections have already been to court and how to best resolve judgments you already have.
How to limit damage to your credit report in a debt settlement program.
What steps to take and when while dealing with each and everyone of your debts.
One on one support provided by a dedicated specialist who will be assisting you in designing and implementing debt relief strategies that are tailored to you, your goals and needs, not only makes sense, but helps you maximize your results.
You can settle your debt yourself and get equal or better results than a pro, while being guided by a pro,  and for a fraction of what it would cost to enroll with a typical debt settlement company.
Many of the same professionals you can connect with through CRN also provide direct debt settlement services. You have access to professionals that will negotiate and settle your debts for you. The individual specialists I list below charge the fairest performance based fee found in the industry – 15% of what you save on your settlements, after you save it.
The individualized debt settlement coaching, accented by the availability of  full service professional debt negotiation, is a debt relief business model I started in 2004. This approach to settling your debt provides the flexibility that is missing from other options available to you to manage your debt.
Debt relief program costs:
All of the specialists you can connect with through this site have at least 15 years of experience working directly with people to help them succeed with their debt and credit goals. All of us recognize the benefit of working with you to first understand how to reach your own debt settlements, supplemented by offering an affordable direct debt settlement service as an alternative to those who want, need, or simply request it. Each of us follow the same debt relief program guide and offer the same cost structure to our customers and members.
What does working with a pro cost?
You pay $149.00 for your first 30 day period where you will be working with a specialist to design the debt relief program that is personalized to you. Typically the first month you are working in this type of debt relief program will be the most informative and active.
After that you will pay $50.00 per month while enrolled and working with your specialist – starting the second month. You will continue to have unlimited access to your specialist until you have achieved all of your goals.
All of the specialists listed can provide professional debt negotiations – where they can settle the debt for you. We all have the same fee for that, which is 15% of what you save (the difference between the total balance owed, and the amount you agree to pay to settle an account). There are certain states where a specialist may not be able to offer the direct debt settlement service. You can be connected with a different service provider wherever possible. Every effort is made to connect you with providers that offer 15% of savings fees for direct negotiation services.
To get started working one on one with your own debt specialist simply call 800-939-8357 ext 3. You can also fill in the short form in the right hand side bar, or complete the form on the consultation request page.
Money Back Guarantee:
All specialists guarantee you will receive value in excess of the cost for membership. If you don't find value, get a refund. It's that simple. No risk, you will learn a ton, and be better prepared to face your financial challenges moving forward.
Compare the one on one coaching, debt settlement service, success and effectiveness of the approach we take. You will find that what CRN provides is not only set apart from any other – we are without a peer!