Date of last activity (DOLA), or date of last payment (DOLP), appears on your credit report for virtually every trade line that appears. Fixed loans like a car or mortgage payment are reflected on your credit report, as are credit cards that you have. This date of last activity is significant beyond how it "looks" on your credit report, or for how missing payments hurts your credit rating. Your date of last activity is going to help you with credit card debt negotiation.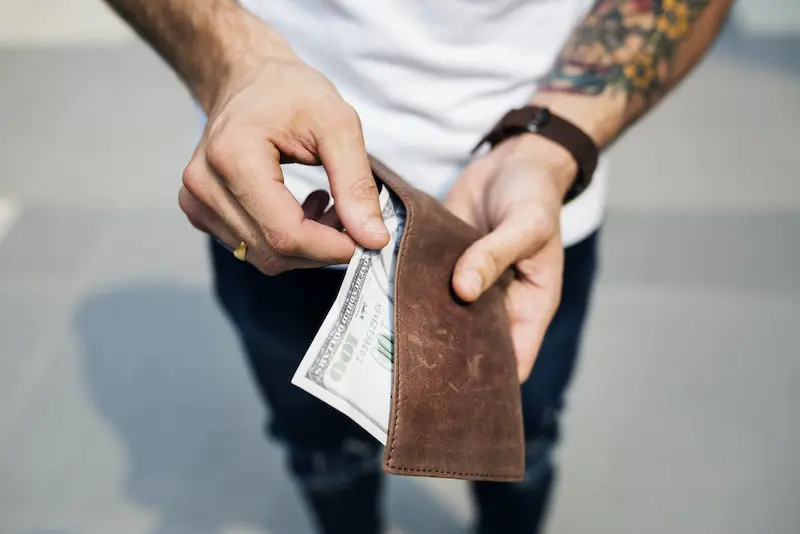 The date of last activity for each of your accounts is generally going to be the day your creditor last recorded a payment. We have emphasized throughout the debt relief program how important timing is to your negotiation and funding efforts. Timing of negotiations with your original creditor in first stage collections is the most critical. And this timing is based on your date of last activity.
If your accounts are not yet in late stage collection, you will likely remember (or can easily look up through on line banking or your check register,) when you last made a payment on a credit card. Your records of the last payment you made are a good place to start, but will not always match up with what a creditor will have as your date of lat payment in their system.
Your credit report gets frequent updates from your creditors. The date of last payment is going to be reflected on your credit reports as well.
When you are in, or set to begin, negotiations and settling a credit card with your original lender, the date the bank has as when you last made a payment is the date that matters. How do you learn from a creditor what they have in their system as the date you last made a payment?
Call Your Bank and Ask When You Paid Last
The debt relief program education is designed to help you maintain communication with your creditors, especially in first stage collections. During your periodic conversations with an original creditor, you can ask what day their system has recorded as your last payment. In doing this, you are simply trying to determine how behind you are with payments. You can ask, point blank; "I am trying to come up with a plan to get caught up with my payments. How many days delinquent am I?" – You will rarely fail to get a response.
Track the number of days delinquent you are with all accounts that have not charged off. You should be looking for opportunities to settle and fund, in part or in full, as many offers as you can prior to the accounts reaching 180 consecutive days of nonpayment.
You will use each specific creditors date of last activity to time your negotiations and settlements, and not just with that lender, but with all of the others too.
The date of last activity becomes less important when you are negotiating with a collection agency on an account that is more than 6 months past due. The strategy for prioritizing and negotiating each account in advance stages of delinquency is best designed early on, but you can sometimes approach settling with debt collectors without date of last payment concerns. And when you are dealing with debt buyers, such as Midland Funding, Portfolio Recovery, LVNV and many others, the DOLA matters less, or not at all.
If you have questions or concerns about the date of last activity and what it means to your negotiations and settlements with a specific bank, be sure to post in the comments below for feedback.
Date of Last Activity and Your Credit Reports
Virtually all unsecured revolving consumer credit accounts, such as credit cards, are reported to the major credit reporting bureaus. Your date of last payment toward an account that you fell behind on will generally appear on your credit report as the date of last payment for each specific trade line. Though this date should not change, it unfortunately may when you have debts that are not resolved through some type of settlement.
Collection firms and debt buyers who report to the three major bureaus, TransUnion, Experian and Equifax, have had tendencies to report using a DOLA of when they received the account.
Example:
An account you last made a payment on 24 months ago has just been sold to a debt buyer. The debt buyer reports the account to one or more of the credit bureaus with a date of last activity of this month. The effect of this type of error is the unfair suppression of your credit score and credit report recovery. This type of credit reporting error, if left unchecked, will cause a negative item to appear on your credit report longer than is legally allowed.
Nearly all negative items on your credit report have a legal reporting shelf life of 7.5 years (chapter 7 bankruptcy remains for 10 years and is one of only a few things that get reported longer). In the example above, the date of last activity is reported as 2 years more recent. This may cause that item to unfairly affect your credit rating and access to fairly priced credit products for 9.5 years, instead of 7.
Credit reporting agency representatives have admitted how reporting errors are rampant. You have the right to dispute any inaccuracies on your credit reports. To put it another way; you have a duty to monitor your credit report, and seek to correct any information that is not accurate. No one else is going to do it for you.
You can learn more about effective ways to address credit reporting concerns, disputing errors and out of date information in the credit report and credit score sections. That section will be published later this year. For now, if you have questions or concerns with regard to credit reports and scores, and certainly questions about the date of last activity on a credit card you are negotiating a settlement with, post in the comments below for feedback.
If you are new to the CRN site and would like to get comprehensive information about settling debt, you will want to read through the debt settlement section of our free online debt relief program. Get started with: An introduction to debt settlement.