Dispute Old Bills and Debt Collectors from Your Credit Reports
I have a charge off in 2006 for a vehicle I returned to credit union that is still on my credit report. I just bought a car recently. Any bad credit I have had was prior 2006 and I haven't bought anything until 2015.
Now I am wondering why this account is still open. I will be requesting my other 2 credit reports.
My sister bought a house for me in 2008 (until my credit situation gets better), so now I would like to refinance this house into my name. I was told if I dispute this item I can awaken it and they could probably come back after me.
I would like to know why is it still on my credit report if its 9 yrs old. I live in Arizona, Thanks.
Why old charge off debt is still on my credit report?
—Juanita
Charge off on your credit reports, such as from unpaid credit cards, will normally appear for 7 years, or 7.5 years from when you stopped payments. The concern you have with an old repossession on your credit reports is valid, when it should have fallen off after 7 years too.
What is the name of the credit union reporting this? If it is not the bank, what is the name of the debt collector reporting charge off?
If the credit union is still reporting, it is likely an error that can be quickly remedied following the steps I outline below. If it is a debt collector or debt buyer reporting, they are illegitimately reaging the charge off/repossession, which you can dispute off of your credit as well.
Disputing a Charge Off or Old Debt from Your Credit
Once you identify that an old debt (typically 7 to 7 and one half years since you last made an on time payment) is still reporting on your credit reports, you have options to dispute that off your credit reports. I encourage folks to submit written disputes (more on that below), but you can also submit your disputes on line with Experian, TransUnion, and Equifax.
You can, and often should, send a copy of your dispute to the offending furnisher of the information. This can be the original creditor or lender who mistakenly reaged the debt, or what is more common going to be a debt collector who may be reporting the date they got the account as the new date the credit reporting agencies use for aging negatives off your reports.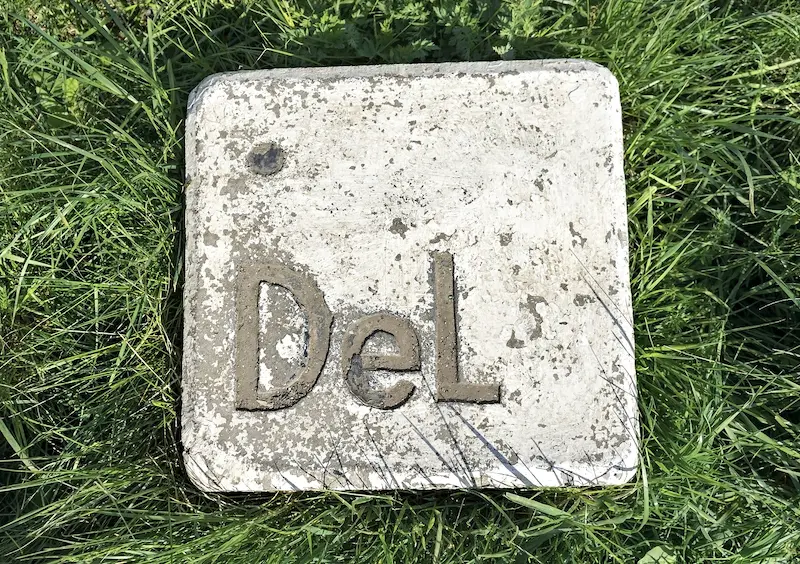 There are different reasons to submit disputes about items on your credit reports. Credit report disputes are common for items that appear that are inaccurate, incomplete, or not even yours!
Your issue is that the debt is too old to stay on your credit. And how word your dispute letter is going to be that straight forward. You could say something as brief and simple as "It has come to my attention that you are allowing a very old collection item to remain on my credit report. The account at issue is highlighted in the attached copy of your credit report that I have included for your convenience. The account is further described as follows:
Accurately describe the charge off or collection account at issue, and as it appears on your credit report.
Point out that the account was last paid to the original lender on a specific month and year. You are not certain how this account has been illegitimately reaged to continue to cause you harm, but demand that it be removed and will not reappear.
Things to Know When Disputing Collections with Credit Bureaus and Collectors
I wish you could do this type of thing and expect the obvious and correct result on the first go. Unfortunately, there are far too many examples of credit reporting agencies adapting insufficient dispute investigation policies, while overly relying on the policies for accuracy and completeness from those who send them the information you see on your credit reports, the debt collectors and collection agencies.
Here are steps I recommend you use to establish a record of your communications when you send disputes to credit bureaus and collection agencies:
Send written disputes rather than filing them online.
Send communication using certified mail return receipt requested through USPS.
Keep a copy of all letters you send in a file. When the green post card size return receipt card comes back, keep it with your letters.
Send a copy of your dispute to the collection agency or lender who is the subject of your dispute, again using certified mail return receipt.
Include a copy of each respective credit report with the collection item at issue highlighted. You only want to send Experian a copy of their own report, TransUnion theirs, Equifax etc.
If Your Dispute Does Not Result in Deletion
I can reflect on many instances where an obvious credit report dispute should have resulted in the account being deleted, but was not. Yours is not a gray area dispute. It should result in a the item being deleted immediately upon review. Accounts too old to remain on your reports are not hard to prove using the credit bureaus own data. But the over reliance on the debt collectors can result in your dispute coming back as "information verified", or if you have had to dispute several items, or sent multiple disputes prior to this one, you could get the "your dispute has been determined as frivolous" letter.
The patience required with credit reporting disputes can be maddening. But it is one of the main reasons you want to keep a good record of all of your efforts to get your reports corrected, and items off that should have already been deleted.
You have rights. More specifically, your right to dispute collections off your credit report, or to have inaccurate and incomplete data corrected, is found in the Fair Credit Reporting Act. And if at first you do not succeed with getting an obvious old collection deleted off your reports, I would suggest filing a credit reporting complaint with the agency regulating the credit reporting bureaus, and perhaps even the debt collectors and lenders doing the reporting. There are times where I would even start with submitting a credit reporting complaint to the CFPB, and not even bother with the sending in written disputes.
Waking Up Debt Collectors with Your Filed Dispute
Whoever told you that you could wake up a sleepy debt collector by filing credit reporting disputes did raise a legitimate concern. Just not for your situation. I generally encourage people to not fuss with debt collection and credit reporting until your states statute of limitations (SOL) to be sued in court for collection has passed. And most states have an SOL that is shorter than the 9 years it has been since there was any payment made on your debt. What state are you in?
With your account being so old, and the opportunity for a collector to file a legitimate lawsuit (unless they already had) having passed, you can tackle the credit reporting issues and dispute at will. That may wake up the debt collector, and they may reach out by phone and mail with collection notices, but you can put a stop to that with old debts, and with little risk.
I should point out that court judgments will have the affect of re-aging a debt on your credit reports legitimately. They become part of the public records section of your credit reports, and get a new shelf life of their own. Is this debt showing as a normal collection item on your credit reports?
You can post answers and additional information in the comments below. Anyone dealing with debt collectors, and other old debts that should not be on your credit reports, is welcome to post in the comments below for feedback.