Can I get a judgment removed from my credit report?
I had a Judgement entered on feb/2012 for a $400 medical bill. It increased to $800 once it was sold to a debt collector. The collector reached out to me to make payments but I could not due to lack of funds. Long story short. A judgement was served to my then boyfriend at the time (feb/2012) because he opened my door and confirmed I lived at that residence. Missed court date so the collector received a default judgement against me. Started making payments of $100 every month until I lost my job again. I haven't heard from them since. I made 2 or 3 payments total after the judgement was in place.
I want to fix this debt but I want the judgement to be removed from my credit report. Called the collector 2 months ago informing them I would make two split to pay balance in full within 1 month. They declined saying they would gladly accept the payment but will not remove the judgement they will only said judgement settled on my cr. The firm is a building not far from home maybe 20 min ago with an office of like 5 ppl. Not sure if i can go in face to face to make arrangement again with my same terms or speak to another agent and or person in charge. Not sure if its something i can do on my own to meet my terms or if i need to get my own attorney to do the negotiating for me. Really want to take care of this before it increase any higher than it already is or worse/wage garnishment. btw I live in M0.
How can I get a judgement removed off my account if I pay the balance in full? Is this something i can do on my own if told
—Jai
It sounds like your main goal is to resolve the debt and get the negative off of your credit report. Unfortunately, you are fighting a losing battle with this approach.
Getting a Court Judgment Removed From Your Credit Report
The life time credit cycle of a debt that goes unpaid looks like this:
30 days after you miss a payment to a creditor, like a credit card bill, you should see a thirty day late pay on your credit report if the item appeared there already and is updated regularly.
60 days after a missed payment you now would have 2 payments skipped and are considered 60 days late.
As long as you continue to miss payments month by month you are being reported as an additional month late.
Ultimately the creditor will charge off the debt and take an accounting hit. The charge off is often then reflected on your credit report.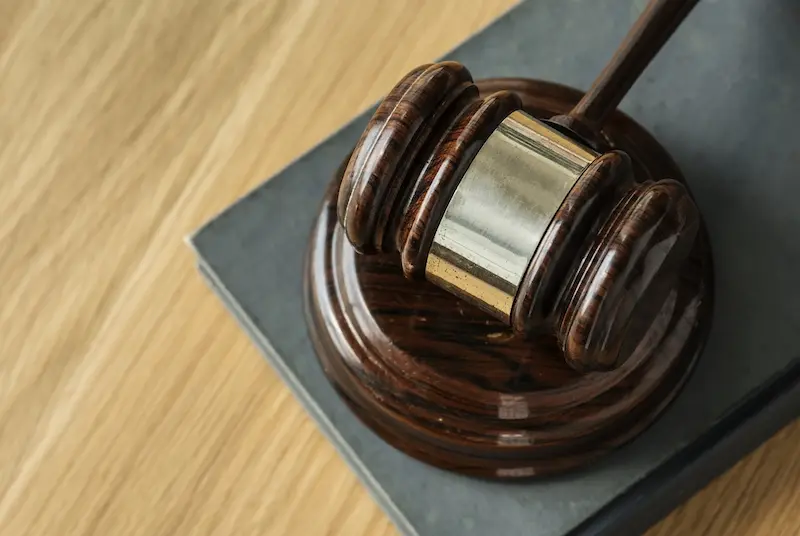 The Life Cycle of Credit Damage
After missing payments on unsecured (and most other debts), your account may take on some additional qualities after charge off.
5. If a debt collector/debt buyer has the account and reports it as a collection on your credit report, with a balance due, the charge off from the original creditor remains, and the new negative will be reporting a balance due them, not the original creditor.
6. If you are sued for collection and judgment entered in the court, the judgment can turn up in the public record section of your credit profile.
Most of the negative credit impact from missing bill payments does not get to #6. One through 5 has a 7.5 year shelf life from the date you missed your first payment. There are some shenanigans that occur with credit reporting and debt collection accounts being reported with more recent dates, and even instances of multiple entries showing up for the same debt and more than one reporting a balance due, which is not right because you cannot owe the same debt to more than one place.
I am pointing out the above as a brief outline for later readers of this page. A little perspective of what happens to credit reports along the way when a bill remains unpaid is a good foundation for what I have to share about getting a judgment removed from credit reports.
Credit Reporting, Collectors, Debt Buyers, or Attorneys Collecting Debt
There is a hierarchy to who can do what when it comes to credit reporting. Debt collectors, debt buyers, and attorneys that collect debt cannot make your original creditor change what the bank is reporting to the credit bureaus. And even the original creditors have no real influence over the court records once the judgement is entered.
The judgment is a matter of public record. The integrity of that record is maintained by the court. You would need to get the judgment vacated, or the judgment creditor to somehow miraculously want to undo their suing you (doesn't happen).
Unless you have a good argument for getting the judgment vacated, and are willing to spend the money on an attorney who knows what they are doing when it comes to accomplishing something like this, or dedicate a hell of a lot of personal time and energy to learning how to do it for yourself, the judgment will stay in the record with the court.
Judgment debt has a 7 year shelf life too, but the time only starts ticking from the date the judgment was entered.
Is this a big deal? Not for most people. Getting the judgment paid, even for less than the balance owed if that is agreed to, will result in a satisfaction of judgment being filed. You can use the court record to rapidly update your credit report yourself if you are dealing with the judgment in order to get a home loan approved, or refinance a current mortgage.
Be sure that any pay off agreement, whether in full, or for less than the judgment balance, includes filing the satisfaction with the court. There is no shortage of feet dragging when it comes to updating the court.
Paying Off or Settling a Judgment Debt Can Be Done on Your Own
It is always best to discuss legal matters with an attorney who practices in a specific area of law. In this case, one with credit reporting or debt collection experience. Hiring one to help resolve an 800.00 debt may not make sense unless you want to battle the judgment itself.
With a smaller debt amount such as this one, you can get the payment in and avoid garnishment. Just be sure that any agreement to pay includes in clear terms that upon receipt of payment, or the full agreement being met, a judgment satisfaction will be filed with the court.
Improving Your Credit Report After Payment Setbacks and Judgments
I will have a series up at the beginning of the year that details credit report recovery and tips for increasing credit scores after bouncing back from a tough financial patch. In the mean time, if you can answer the following questions in a comment reply, I can give some more feedback:
What are your immediate financial and credit goals (buying a home, car, other)?
What other negatives appear on your credit report beside the original payment default related to the judgment debt, and the judgment itself?
What positive items are appearing on your credit report right now?
Need some personalized help?
If you would like confidential help you can…
Not sure where to start? Click on the big blue "Get Debt Help" button.