How to Contact a Debt Collector for Cach LLC Without Getting Harassed for Payment
I sent a question yesterday/couple days ago in regards to my situation. To refresh the memory, I received a phone call several days ago from the Law Offices of Michael K. Sipes and have been bothered by it since. I received another phone call today (12/5).
I live in California, am currently 8 months pregnant, and will be ready to go on maternity leave soon, thus being unable to pay the debt. Last year I had a problem with my previous job which prevented me from paying 5 different credit cards/creditors on time to the point where I simply had to stop paying them. My total debt is about $3k now (just pulled my free credit reports, although TransUnion says I've already done it), and am just trying to settle each debt one at a time. Currently, I'm on-call with my job as a private caregiver, and with this particular debt collector call, it's already rattling my nerves.
The original question was: how do I contact these people without getting harassed (since I do not want to aggravate my pregnancy to the point where I get hospitalized) and finding out which debt they purchased?
The majority creditor list (that you've requested) that I pulled from my credit reports and are the current info are:
CACH, LLC
original creditor - Citicorp Trust Bank./Sleep Train/GECRB
Amt. owed - $1686
First Premier Bank (original creditor, currently working on a deal w/them)
Owed: $391
Capital One (credit report says purchased by another lender as of Oct 2012)
original creditor - HSBC
Owed: $740
Bill Me Later (still update my information there and keep in touch w/the company)
Owed: $1002.84
Comcast
Owed: $334
Again, not sure which particular credit Michael K. Sipes has of me; I'm leaning more towards the Capital One or CACH, LLC. accounts. I simply want to deal with this situation w/o getting further into a judgment like they have, and I'm assuming been harassing with others. No, I have not received any physical mail to have further proof of this as well.
What should I do? I have the information available to me via credit reports, do I write my other creditors a letter?
Thank you so much for your help,
Jackie
How do I contact this so called law office without getting harassed and get overly stressed (with my current health situation)? (Please see other questions above)
—Jackie
First things first: You need to accept that you can only do what your finances allow. What the debt collectors for Cach LLC, or others, do or say will not change your finances. Take every single collection effort in stride while you focus on a having a problem free delivery and healthy child in this last month. Unless you want to lock in a settlement in this final month of your pregnancy, or have a time sensitive deal that would be to your benefit to work out an agreement with, maybe setting aside any concerns for the debts and not responding to debt collectors for the next month is the best idea.
Having said that, let's drill into the details of reaching your goals of settling the debts using the details you provided. Doing so should set you at some ease, and allow you to relax about the debts a bit for the next several weeks.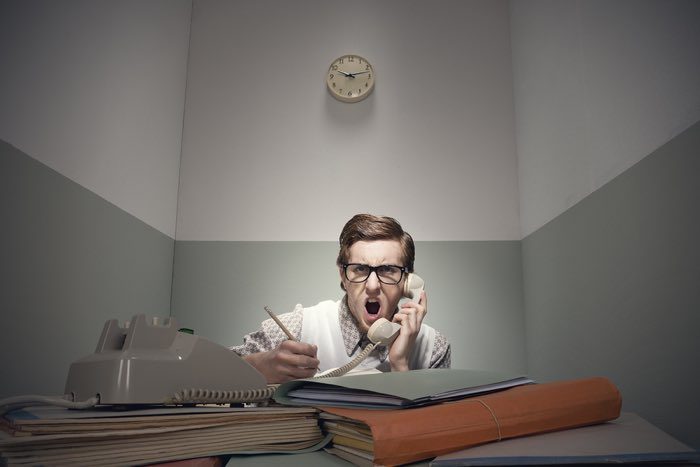 Cach LLC is a Debt Buyer and Does Some Collecting Through Attorneys
You can settle a debt owned by Cach LLC with any debt collector they place it with. If the Michael Kittel Sipes collection law firm is contacting you on the Cach account, I would set a realistic target of between 40 and 60 percent for the settlement. I would encourage you to settle the account in one lump sum payment if at all possible.
I rarely suggest sending a debt validation request to a debt collector when you know the debt is legitimate to begin with, and all you want to do is resolve the account for an affordable amount. In this instance, you are in California and so is the attorney debt collector. This would be a clear indication that you have an increased risk of being sued for the debt. Sending a debt validation request certified mail return receipt requested will accomplish a couple of things:
The debt collector is precluded from making additional collection efforts until they resolve your request. This can take time. How much time will vary, but anywhere from a couple of weeks to eternity (they may never validate the debt and cease collection efforts all together).
You could find that the Sipes collection law firms client cannot provide the needed validation of debt elements and they would stop collection efforts.
Capital One Collecting on an HSBC Credit Card Account
If the Michael Sipes collection firm is not collecting for Cach LLC, but on the Capital One account, the debt validation letter, in my experience, will not buy you much time at all. Capital One does not sell much debt now, or for the last several years. This would mean the information needed to respond to a debt validation request would be readily available and reposnded to quickly. You did say that the original creditor on the Capital One accounts was HSBC. Capital One took over the HSBC credit card portfolio. If your account fell behind before that acquisition, it could have indeed been sold off to a debt buyer, as that is consistent with HSBC practices. If the debt was purchased, you need to know by whom. You can call into the original creditor to find out.
It would be helpful to know when the last payment was made on the Capital One – HSBC account.
Find Out Who Michael Kittel Sipes Collection Law Firm is Collecting For
You can make one phone call and find out which account the Michael Sipes law firm is collecting on. Once you know that, you can then evaluate whether you want to send a debt validation request, or assess your available cash flow in order to get an agreement to resolve the debt in place prior to delivery of your child.
I am suggesting you do this now so that you can not only approach delivery without the stress of the Sipes firm collecting now, but also while you and the baby get to know each other better after delivery. This would mean calling the Sipes firm in order to learn who they are working for. I do not think it will lead to anything harassing. The goal will be to get something arranged with them in order to eliminate the concern. I can help you for no charge if you would like, but you would still need to make the call and learn who they are collecting for first.
If you can post updates with what you learn about who Sipes is collecting for, I will have some more feedback. My comment feedback will come quicker too. Your question came in while I had some travel commitments that took up most of my time.
First Premier, Comcast, and Bill Me Later Debt Collection
It sounds like you have things well in hand with the First Premier collection account. I am not sure you need any feedback on that, but if you do, let me know the details of what you are working on with them in a comment reply.
Comcast is a fairly small balance and not all that likely to raise its head with an aggressive collection action in the next couple of months. Unless you have the money to address the account Sipes is collecting on, while simultaneously settling, or setting up payment agreements on this account, I would encourage you to focus on what I read as your biggest source of stress, the Sipes debt.
If you are in touch with Bill Me Later and that account is not a source of stress, I see no reason to place this account in a priority over the Sipes collection account.
Conclusion:
Focus on identifying who the Michael Sipe firm is collecting for. Once you know who that is, lets look at delaying things, or coming up with a plan that you can afford so that this stress is removed.
Identify your available resources to tackle the other debts once you have a plan for the Sipes collection account and implement.
If you can tell me when the debts were last paid, and answer other questions in a comment reply, I will have more feedback.
Readers dealing with a Cach LLC account, or with the Michael Sipes firm collecting, are welcome to post in the comment section below for feedback. If you would like to speak with me about your situation you can call me at 800-939-8357, option 2 rings to me.
Reader Interactions