My HSBC Account Charged-off and is Now with a Debt Collection Attorney – What Now?
I have a Beneficial 10k account that has been charged off as of Dec. 2010. The case is now with an attorney. So far the only thing I've received from the law firm is the standard "you owe this debt"
letter. I did contact them and was told I had 2 options.
1. make an aggressive payment of $1,000 for 6 months.
2. Pay $1,500 down and pay $369 per month.
Meanwhile, the fees are piling up! And even if I decide to choose either option, they're still planning to take me to court for the judgement!
My original loan was for 7k more 5 years ago, and now, I will ultimately have to almost 15k just to get out of this loan. I'm willing to settle for 3k and call it quits. I just do not want the hassle of a lawsuit and/or wage garnishment.
However, I did send a letter on 2/7/11 disputing the amount their saying, that I owe.
My charge-off has been assigned to a law firm. What do I need to do next?
—Sherry
I have questions for you before I can suggest what you should look to do next. You mentioned the HSBC (Beneficial) debt is from 5 years ago. Is that when you last made a payment?
There is a statute of limitations (SOL) for how long HSBC can use the courts for debt collection. The SOL is different for each state. What state do you live in?
You have been contacted by an attorney debt collector which could mean suing you by filing a lawsuit in your local court in order to collect . Is the debt collection attorney's office in your state? In a state neighboring you? What is the name of the collection law firm?
The debt collector may be contacting you on behalf of HSBC, or could be representing a debt buyer.
Lets first establish whether you can legitimately be sued. If yes, you have options, but probably not a lot of time. If no, you have more options and will not be pressed for time, but will need to get a grip on understanding some things about debt that is past the SOL, or placed with a debt buyer.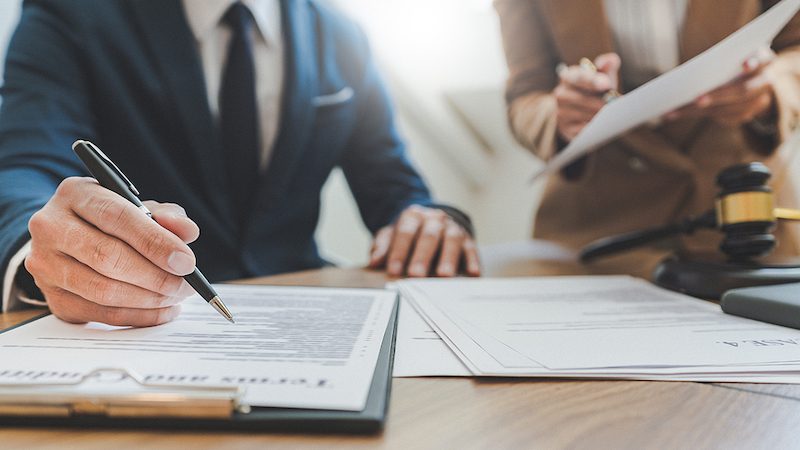 If the SOL is expired you can still be sued, but you could raise the defense that the debt is time barred from collection efforts using the courts. Speaking with a creditor defense attorney if this were to occur would be worth the time and marginal cost compared to the amount of the HSBC debt. If the Beneficial account is past the SOL you would also be in the drivers seat to offer a much lower settlement to the attorney debt collector.
Settling the debt and getting it behind you would be your next best step if the SOL has not expired.
Negotiating and settling the account at a percentage you can afford and confidently fund is the goal. Until you answer some of my questions above, I cannot comment on whether 3k will be enough to put this behind you. If HSBC can still access the courts as part of the collections, I have doubts whether the 3k will be accepted as a settlement in full. If the account is still within the statute of limitations to sue you, but HSBC sold the rights to the debt to a debt buyer, there are strategies for getting the lowest possible settlement.
If you do get a settlement plan together and make payment in full or pay your first installment toward short payment terms prior to a lawsuit being filed, it is unlikely you will be sued after the fact. You may have to sign some official looking court styled paperwork. If that happens I would encourage you to get an attorney to look those documents over. Preferably an attorney with a consumer law practice.
You sent a dispute letter to the collection attorney for Beneficial already. Here are two additional suggestions:
1. Contact the original creditor HSBC and ask where they placed the debt for collection or who they sold the account to and when. You may also be able to look at the letter you received form the attorney and identify that someone other than Beneficial is referenced. A debt buyer like Midland Funding, Pallisades, or LVNV may be who the attorney represents. This fact can change your recommended next steps or provide additional things for you to consider.
2. I would encourage you to schedule a consultation with a professional by clicking here: Talk to a CRN Expert . Fill out the form and submit, or reach us direct by calling 800-939-8357 ext. 2. You will be contacted by a professional who can help put this debt behind you by settling the HSBC account with affordable terms.
Readers with similar concerns about resolving accounts with HSBC, a debt collector, or a collection attorney, are encouraged to post questions in the comments below for feedback.