What Kind of Settlement to Expect from Gurstel Law
I received a summons from a law firm Gurstel Chargo representing Barclays. I filed an answer, requesting proof that it is my account. They sent me the proof and say I owe them $2338 from a credit card I opened in 2012. The last payment I was able to make was March 2014.
The letter says that I can call and avoid further litigation.
When I call Gurstel Chargo, what kind of settlement could I expect? Should I start at 50%?
—JG
Settling a debt with Gurstel once you have been sued is going to be different from one account to the next. There are different stages to legal collection. Here are some things I want readers to think about.
You are generally at more of a disadvantage when Gurstel has served you the legal papers, but you have not filed an answer or a defense.
You are at even more a disadvantage if they get a judgment against you.
Given the choice, you will typically want to be negotiating a settlement with Gurstel Law when they first get the account, or have not started the lawsuit yet, or when you have filed an answer and appear to be digging in to fully defend against them. The reader that submitted the question is in the latter category, which is not a bad place to be.
How Low You can Go Depends on You
I am generally a fan of single lump sum settlements, and not just when negotiating litigation files like you have going. But even more so when dealing with debt collection law firms like Gurstel.
The main reason I favor lump sum pay offs is not just because you can often get a better deal, but because life happens. If you make the first payment, but fail to make the next, or a later one, any deal you made is usually void, and you are back to square one.
It is worse than life happening when you are settling active court situations where their has not been an outcome yet. That is because collection attorneys are typically going to ask that you sign off on a stipulation or consent to judgment in order to agree to the monthly payment terms. And this means not just losing out on savings you may have negotiated, but could mean you have a judgment on your credit reports too.
I know there are times where monthly payments are worth setting up. Avoiding wage garnishment, bank account levies, or property liens are BIG motivators. And when that is all one can do, it just is what it is. I do encourage people to look at all options to avoid that happening.
How low will you be able to get Gurstel to go? It can depend on how collectable you look to them. I cover this aspect a great deal more in how to settle when sued. And I just did a video interview with a former debt collector about the different ways debt collectors see you:
How you fit in to what Jared and I talked about in the video is just as applicable when you are dealing with collection lawyers.
My general feedback when trying to negotiate collection lawsuits that are still open is that 50 percent settlements are optimistic, but still realistic. Would I start with a 50% offer? No, I would start lower. But I would also be prepared to pay more than 50% depending on how the negotiations develop.
You do not need to negotiate the whole deal in one phone call. It is okay to go back and forth, but I would not counter offer in tiny dollar increments. If settling is your goal, and you are not under a time constraint of having to file an answer to avoid default judgment, or a week from the judge ruling on their motion for summary judgment, or some other formal court calendar event, you can incorporate time into your negotiations strategy.
Defending a Lawsuit from Gurstel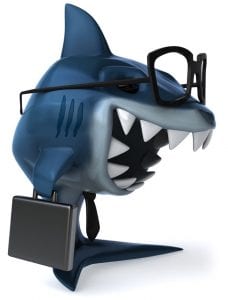 Much of what I posted above is for general information that people can consider when they first set out looking for information on how to handle being contacted or sued by Gurstel. You have already done enough research and background information to have filed your own answer and be preparing to negotiate the best outcome.
If you have just been sued by Gurstel you may want to consider your options differently depending on who hired them. The reader that submitted the above issue is dealing with Barclay bank as the plaintiff. Being sued by an original creditor is often a different animal than when Gurstel is suing on behalf of a debt buyer.
Strategies used to defend against a debt buyer are better (in my opinion) than when dealing with an original creditor.
You also may want to consider your options differently depending on what state you live in. Gurstel has offices in Minnesota, Arizona, Iowa, Nebraska, Utah and Wisconsin. It can be harder to defend against debt collection lawsuits in one state compared to another. Some courts, and some state laws, are just more friendly to the consumer debtor.
What you do from the moment you are aware that Gurstel is collecting on a debt can make a big difference on the outcome. Anyone that wants to discuss your options and strategies with me can reach me at 800-939-8357, option 2.
Anyone with questions or concerns about resolving a debt with Gurstel is welcome to post in the comments below for feedback.