Pay For Delete – Does Negotiating Credit Report Removal Work?
Hello Michael. I really enjoyed your YouTube video How to Settle Unpaid Bills with Debt Collectors and Collection Agencies. My wife is in a similar predicament where a medical office appears to have hired Transworld to collect on a debt. I am more than happy to negotiate a settlement and come to a payoff figure. However, it is imperative that this either not go on our credit report or is deleted. What is the best way to go about negotiating this? Thanks again. Your video was really helpful.
Can you get debt collectors to delete information from your credit report if you pay them?
—Josh
I have been meaning to record a video about the concept of agreeing to pay a debt collector, creditor, or debt buyer, in exchange for their agreement to delete the collection item from your credit report. This is often referred to as 'pay for delete".
It sounds as though the medical bill Transworld Systems is collecting on is not yet appearing on her credit reports. But please confirm that in the comments below.
If your wife has not looked at a recent copy of her credit reports, check to see that Transworld is not on their now.
Assuming there is nothing on the credit reports, I would recommend getting this debt settled or paid with Transworld before it shows up on them. The best way to resolve medical bills, and prevent the credit reporting by the debt collector, is to deal directly with the medical service provider, or the medical billing company they use. This can include when the account you have is already with a debt collectors office, and even when the debt collector is already showing on your credit reports.
Getting debt collectors to pay for delete is not common.
Pay for delete is not necessarily an urban legend. But the sitings of examples of how often a debt collector will agree to take money in exchange for deleting something off of your credit reports, and put that in writing to you, is much the same as sightings of Sasquatch.
It is unreasonable to expect a debt collector to put an agreement to pay for delete in writing. But you can often get utility companies and the like to agree to stop reporting the collection once you pay your old bill in full. And the same can go for other small local service providers, which medical debts can be part of. I can have more to share with how to approach medical debt collection if you post in the comments more of the particulars, like how old the debts are, what the amounts involved are, the name of the debt collector, how long the debt collectors have had the accounts, etc.
When it comes to debts like credit cards, personal loans, auto loans gone wrong, debt collectors and lenders are just not that forgiving. You cannot get them to agree to remove the derogatory item from your credit report, but that is not really necessary depending on your goals.
You can resolve collection debts by paying them, or settling them for less, and that fact will get updated to your credit reports. This will allow you to push through a home loan that may have been declined, and can also start the healing process for your credit scores. In fact, both FICO and Vantage score have newer credit scoring models that do not factor paid collection in to their credit scores. These are not widely used yet, as they are too new and lenders have not adopted them, but they will be in years to come.
Pay for delete is not necessary to accomplish your credit and finance goals.
You can post more about the particulars of your situation in the comments below and I can offer more drilled down feedback. Be sure to include your primary concern for a collection account to appear on your credit.
Anyone with questions or concerns about paying a debt collector to get something removed from your credit report, or what the impacts of paid collection accounts on your credit reports will be, is welcome to post in the comments below for feedback.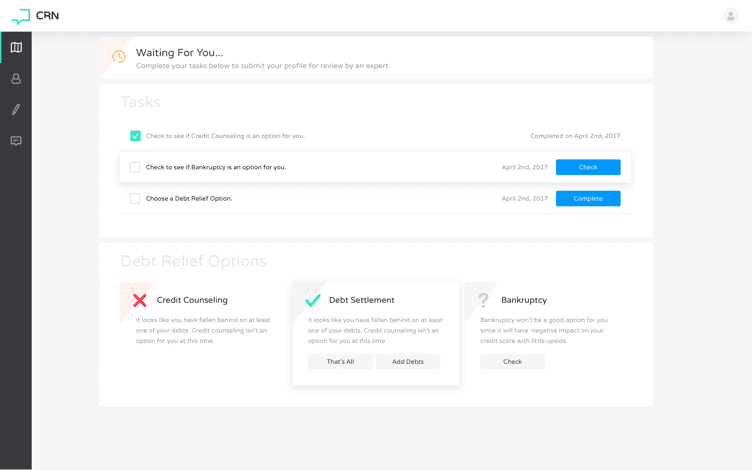 Get a Settlement Estimate
If you've fallen behind on your payments, then we can help you settle them with your creditor directly through our platform.
Get Estimate
Start Your Debt Relief Profile
Getting out of debt is confusing. Signup today to get a free debt consultation and we'll show you your best path out of debt and help you get there.
Get Started
Have a Quick Question?
We have experts standing by to answer any questions you have about debt settlements, lawsuits and judgements.
Ask a Question