Settling Debt With Asset Acceptance
I have been to several places asking for advice and thought I would make this my last stop before deciding what would be the best option for me and my situation. I have accumulated debt from a Citibank card as well as a few other accounts totaling around $7000. Asset Acceptance filed against me this month November 2012 for $4,585. I am confused as to why not the entire $7000, but maybe that is all they could at this time. My main worry though is this $4,585! I found that they were suing me by Attorney's who sent me notices in the mail that I was being sued. I've not gotten anything official from Asset Acceptance yet, however I can only assume they will be serving me soon. There is a case number, an event date of March 2013 with the reason they are filing against me which is BREACH of Contract. It's in PENDING MODE. I don't have the funds to pay the full amount but can definitely pay one lump sum payment of $2000 or possibly even a little more to make it exactly HALF of the $4,585. I've been told to wait for the docs and then go to court but really hate the idea of dishing out more money for an attorney!
Is offering that settlement amount a good idea based on the information I have given you? My other question is, do I let them know that I know they have filed against me for that amount and say I am prepared to settle now and send them a money order for $2000? Once they agree of course. Or should I just wait it for the papers first and see if they include which account and then write the letter asking to settle??
Thanks!
My response from 11/23/12:
jo – Thanks for recognizing your question as one that can only be answered based on the limited information given. My feedback is limited to what I would do if I were in your shoes, but with the benefit of generalization of my experiences.
I would do one of the following (or both) depending on how things shake out.
1. Attempt to negotiate a lump sum pay off of the purchased citi debt with Asset Acceptance. I would target a settlement of 40 to 60% in my efforts (starting with the low end, but prepared for the high).
2. If negotiations were not productive and no settlement reached, I would wait to be served, contact an attorney with debt collection defense experience, and spend the money to defend the suit rather than pay the junk debt buyer what I offered.
That is the short version. A longer version would be to ask you a litany of questions in order to better target my feedback. I would want to know what state you live in, who the other accounts are held by, why you assume all accounts are with Asset Acceptance, what your projected financial abilities are to tackle the other debts using lower pay off negotiations, and other assorted questions.
If you are interested in taking the discussion and feedback further by answering those questions, please create a new post by clicking "Ask Michael" in the upper right navigation at the top of this page. Include the current situation, and answers to my questions.
Jo response to my questions:
Hello Michael,
Thank you for taking the time to offer your expertise! I should have mentioned that I live in the state of Texas. As soon as I received these attorney notices I opened up an account at freecreditreport.com and discovered that Asset Acceptance have bought my old accounts that I owed money from. Now after viewing your questions I checked my report and it is only four accounts bought by them. The rest are other companies. I have not heard from any other company and have not gotten any notices about being sued by anybody but by Asset. I guess I would want to focus on them first.
My summary on freecreditreport says Installment Debt $7,521.00 which means they are only reporting what Asset is trying to collect. I totaled up the accounts bought by them and it does come to that anount of $7,521.00. However, the case they have against me sayings they are suing me for $4,585.00
All of these accounts last payments are from 2009. I need to look at my old statements to gather more information because they only list the account numbers on my credit report. From my memory though I know I still owed money to HSBC, Citibank, Care Credit and Express.
Financially I have about $2000 I can pay right away in one payment. I could possibly increase that $2500 within the next month or so…If they demand more and will not settle with that amount, then I would need to make monthly payments for the remainder of my debt. I could probably do about $200 a month, maybe $250.
I hope this new information helps more. I'll look through my old statements this weekend. I kept a lot of them.
What can I do with the petition filed against me by Asset Acceptance?
—Jo
Settling with Asset Acceptance Corp after they bought your Citi bank credit card accounts is not complicated. Debt buyers like Asset Acceptance purchase defaulted and charged off credit card debts for a steep discount in order to turn a profit. They know they are not going to be able to collect on all of them. But with the discounted rate they get when buying up bad debts, they do not need to collect on all of them to turn a profit.
How Asset Acceptance Goes About Collecting Debts
Debt buyers tap into the huge debt collector infrastructure spread out around the nation. Some of the debt collectors Asset Acceptance may send debts off to for collection will be collection agencies that simply chase down payment by:
Sending collection letters through the mail
Ringing your phone with a persistent barrage of debt collection calls
Asset Acceptance, like other debt buyers, has developed relationships with a network of debt collection attorneys across the country. They will generally place accounts with collection attorneys when they have targeted accounts that have been identified for potential collection lawsuits.
Asset Acceptance is a large participant in the debt collection and debt buying space.
Debt collectors, debt buyers, even debt collection attorney firms that meet a certain size, will soon be under the supervision of the Consumer Financial Protection Bureau (CFPB) starting 1/2/13. Asset Acceptance would certainly meet the criteria of a larger participant set out by the CFPB (10 million dollars in yearly revenue).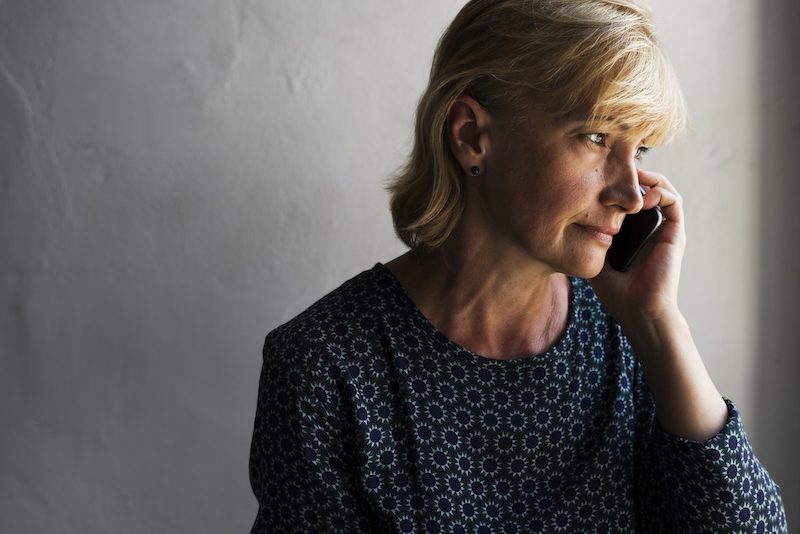 Asset Acceptance earlier this year settled a complaint filed by the FTC. From the settlement with Asset Acceptance announced by the FTC:
The FTC's nine-count complaint charged Asset Acceptance with:
misrepresenting that consumers owed a debt when it could not substantiate its representations;
failing to disclose that debts are too old to be legally enforceable or that a partial payment would extend the time a debt could be legally enforceable;
providing information to credit reporting agencies, while knowing or having reasonable cause to believe that the information was inaccurate;
failing to notify consumers in writing that it provided negative information to a credit reporting agency;
failing to conduct a reasonable investigation when it received a notice of dispute from a credit reporting agency;
repeatedly calling third parties who do not owe a debt;
informing third parties about a debt;
using illegal debt-collection practices, including misrepresenting the character, amount, or legal status of a debt; providing inaccurate information to credit reporting agencies; and making false representations to collect a debt; and
failing to provide verification of the debt and continuing to attempt to collect a debt when it is disputed by the consumer.
I point out the CFPB supervision, and the FTC settlement with Asset Acceptance earlier this year to show that they have had issues with bad behavior in the past. If you experience any type of questionable collection tactics from Asset Acceptance, there are people watching for that and they do take it seriously.
Negotiating and Settling a Debt with Asset
Over the many years I have been working with people facing collections from creditors, debt collectors and debt buyers, my experience tells me the vast majority of people want to repay their debts. Sometimes however, people are faced with the inability to pay off debts for an extended period of time. This means resolving charged off credit cards with collection agencies and debt buyers like Asset Acceptance. Negotiating the lowest possible lump sum pay off is one way to get that done.
How to settle with Asset Acceptance is something to determine only after you learn more about whether you should settle a debt they bought. That is why I posted the excerpt above from the FTC settlement.
Jo, who submitted the questions above, lives in a state with a 4 year statute of limitations (SOL). A lawsuit brought by Asset Acceptance in Texas would appear to be within the time to sue because Jo recognizes the accounts were last paid in 2009. That may not be the case with others who read this page.
The main reason I asked Jo to start a new post with his issues that he raised on the other page about settling judgment debt, is for the purpose of drilling into whether settling debts vs bankruptcy made more sense. In Jo's case, if Asset Acceptance can be settle first, followed by a realistic plan to save up and settle the other debts, I can see where settling to avoid bankruptcy makes sense.
Settling with Asset using the targets I originally responded to Jo with is doable given the available cash on hand. If settling an account that Asset Acceptance bought and responding to them directly, or to a debt collection agency they placed your account with, the lower 40% target is a reasonable settlement goal. When an account is placed with an attorney debt collector who has already filed suit, the higher 60% target would be a reasonable goal. In either case, hitting a lower target is not impossible, but it is not a realistic expectation for everyone.
Because Asset Acceptance placed the account with an outside collection firm, you will typically have to work with the agency or firm who is collecting for Asset in order to settle the debt. Settlement is generally instigated by a phone call. Not all settlement deals can be negotiated with one call. They sometimes require two or more.
The information you provide during a telephone negotiation should be limited to the hardships that created the inability to pay your creditors in the first place, and the hardships you experiencing today. If you want to settle a debt, rather than set up payment arrangements, you would not discuss the amount of money you can come up with each month. You would limit your discussion about money to the amount you have available in a lump sum right now, or can put together in the next week or two. For Jo this means sticking to the 2000.00 to 2500.00 available.
Once you reach a deal you can follow through with, follow the tips I posted about getting a settlement letter and agreement documented.
In Jo's case provided above, after the priority debt with Asset Acceptance is settled, saving up 200 to 250 a month can be accumulated to settle each remaining debt one at a time. Jo could find the rest of the debts resolved in 2013.
Settle with Asset Acceptance or Fight a Lawsuit
Debt buyer lawsuits can be defended. Your best bet is to hire an experienced collection defense attorney. There are a few I can refer Jo to if that is requested. Hiring an attorney to defend a debt buyer lawsuit has a cost. For Jo that cost would probably be somewhere around what it would cost to settle with Asset Acceptance (or higher). While there is a whole lot of success out there with attorneys defending against debt buyer suits and getting them dismissed. There are no guarantees.
Settling in this instance, and having a plan to tackle the rest of the remaining debts systematically, makes sense.
If however, a settlement with Asset Acceptance at the targets mentioned above cannot be achieved, defending the suit would then make sense.
My opinion of settling credit card debts vs Jo filing for bankruptcy with what is known as of now?
With roughly $8000.00 of total debts known at this time, and an estimate of settling the debts over the course of the next year or less for about 4000.00, Jo would be filing bankruptcy (if a chapter 7) over 4k of debt. While there are situations where that will still make sense (when being garnished would be one), I can see a clear path for Jo to avoid bankruptcy by settling debts instead.
The national average cost for filing straight chapter 7 bankruptcies is roughly $1800.00. That includes attorney fees, court costs and all. Jo has the money on hand to file now and discharge all of the debts hanging out there. Bankruptcy is a fresh start, collection calls stop, and lawsuits are stopped in their tracks. It will be something for each individual to consider for their own set of circumstances. For Jo, another estimated 2200.00 would mean avoiding chapter 7 bankruptcy, which can only be filed once every 8 years.
Jo – I want to thank you for volunteering to move your issues to a new post. I wanted to focus on your questions and circumstances and build a post around Asset Acceptance so I could direct readers to the page in the future. That is why I outlined my responses so broadly above, rather than targeting them to you directly. Let's take it from here in the comments below where my responses will be more direct to any follow up questions or concerns you may have.
Anyone reading with questions or concerns about resolving debt with Asset Acceptance is welcome to post in the comments below. You can also request a consult with me one on one.