In the prior section of the CRN debt relief program we discussed the benefits of settling credit card debts in the first stage of collection. This means getting settlement deals documented and either fully funded, or partially funded, by dealing with the original creditor. We will continue with the pre charge off debt settlement topic on the next page. Before we get back on track with that, we did leave off with some concerns you should be aware of if you hire a debt settlement company to help you settle credit card debts.
These concerns are mostly related to debt settlement companies and their ability to settle debts with some creditors. But there are other key business practices used by the debt settlement industry that are noteworthy.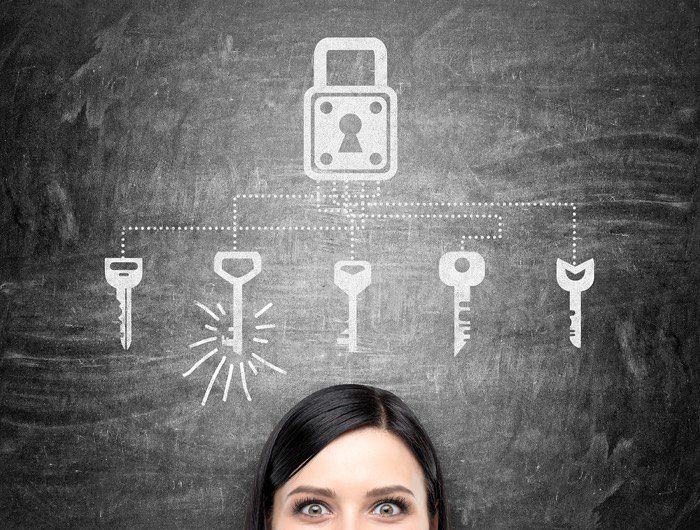 Before I get to what many will view as my being opposed to hiring a debt settlement company, I want to point out that I have offered professional debt negotiations for years. I am not opposed to hiring a debt settlement company. I do suggest you do that with eyes wide open though.
5 things you typically do not hear from companies offering to settle your debts.
1. Some of your creditors refuse to work with my company.
2. We have to wait for some accounts to charge off before trying to settle even though this may cost you more.
3. You can negotiate and settle credit cards on your own and sometimes get a better deal than we can.
4. If we weren't charging you such high fees you could actually be out of debt faster.
5. You're a good fit for our settlement program, but bankruptcy may still be a better and less expensive option. You should speak with an attorney first before committing to enroll with us to settle your debt.
In the prior debt settlement article we pointed out a few concerns you should have with hiring a debt settlement company to negotiate credit card debt in first stage collection. The above items are HUGE concerns because they are ways that hiring a company could limit your ability to succeed with debt settlement. We may come back to this topic in later updates to this section, but for now let's focus on what the above means to you when settling credit card bills with your banks.
Here is a brief video where I touch on the 5 items listed above:
Debt settlement companies wait for credit cards to charge off.
The best offers with some credit card settlements are going to be with your original creditor before they charge off your account. By better, I mean 10 to 25% better. By settling with your original creditor, I mean within the first 6 months of missing payments. But most debt settlement companies will not point this out.Their fees for settling your debt, and the expectations the front line sales people are trained to set you up with, prevent the sharing of key details you need and deserve to know.
Judging from the tens of thousands of people who sign up with debt settlement companies each year, people must be okay with this. I can only come up with 3 reasons why folks will act outside of their own interests in this regard. If you can think of more, post them in the comment section below.
They didn't know any better.
They know better, but don't care because they have no grasp how simple it is to work out a settlement with many of the larger credit card issuers.
Some people just don't want to pick up the 10 ton phone and talk to a creditor, let alone a debt collector, and would rather a debt settlement company do all the heavy lifting.
We get it. Different strokes for different folks. The CRN debt relief program is designed to educate and inform. The do-it-yourself-ers will take the information in the debt settlement program and run with it. Some of the DIY-ers will see the value in becoming a CRN member so they can work with a pro one on one in order to maximize savings, timing and to navigate things that inevitably change along their debt settlement journey. Some people will only ask a debt settlement company to step in when they are dealing with later stages of debt collection, or if they hit a road block with a tough account.
Why have we taken a break from our regular schedule programming to insert the debt settlement company concerns? Well, we were going to anyway. We will have more to say about saving money by avoiding high fees to a debt settlement company in later sections. We are pointing this out here because – debt settlements with your original creditor should be done by you when and wherever possible. Here are 3 reasons why:
1. Money.
2. Money.
3. And money (this is the stuff your running short of, or you would not be reading through the debt relief program on this here web site).
I thought hiring a debt settlement company was going to save me money.
A couple of the largest credit card banks in the nation flat out refuse to work with debt settlement companies, including CRN. They have held this position for a couple years now. If you want to settle debt with one of these credit cards before charge off in order to save the most, potentially save some damage to your credit report, and prevent the account from getting dropped into the collection pipeline – you have to settle it yourself!
Tip: Banks change their internal policies. Not every month, but credit card banks willing to work with a debt settlement company today, may decide to stop doing so right in the middle of your debt settlement program. It happens.
For people who just want a settlement company to do it for them, we understand. That's why our members also have the option of asking for a negotiator to handle some or all of your credit card negotiations. But we cannot help you settle some credit cards until the account charges off.
Another one of the largest credit card banks does work with debt settlement companies to settle accounts. But this bank typically settles with professional negotiators at a rate that is 10% or 15% higher than what CRN members consistently settle for on their own by planning and being prepared.
Tip: Virtually all creditors will settle with you at the same, or better rate of savings, than they will offer any of the debt settlement companies you might hire.
If you want someone to negotiate your credit card bills with your original creditor before charge off, and work with someone in the network, you will need to have a blunt conversation with about your creditors and their policies at this time.
Okay, let's now return to our regularly scheduled programming. The next section will continue without a soap-box interlude, and will focus on the stuff to do, and avoid doing, when settling debts in first stage collection.
Continue with the debt settlement section of the CRN debt relief system – How to handle your banks bill collector calls on the way to settling with them.
If you have questions about anything covered on this page about hiring a debt settlement company, or about one you are already working with, post in the comments section below. If you would like to consult with me off line you can reach me at 800-939-8357, then press option 2, or submit this consult request form.