Get comfortable, because debt consolidation is, first and foremost, about consolidation loans, which will take a little bit of time. You're on this page because you have recently realized that your debt is too high, or it may start to become difficult to deal with if you don't take some kind of action soon.
It's important to know how consolidation has changed over the last several years, so you can better understand where it stands today, and how you can best benefit from the personal loan markets. This post may be long, but it's simplified to be easily digestible, to cover the basics and allow our readers to come in and share with each other, which is integral part of this website.
Consolidation Loans of the Past & Present
The opportunity to consolidate high interest credit card debts into a loan with a more affordable monthly payment became increasingly difficult as a result of the recession. Prior to 2008, it was not a problem for a home owner to get cash out refinancing or take out a home equity line of credit (HELOC), to pay off higher interest credit card debts. This was a popular option, even though it meant taking unsecured credit card debts – converting those balances into secured debt – using debt consolidation. This is not always a wise decision.
If you run into a financial setback with unsecured debt, such as credit cards, you have more options, and often more time to manage the situation, than you would when unable to make payments on secured debts. There are fewer options and often less time available to you when falling behind with payments on secured debts.
It had become more difficult to consolidate high interest debt using real estate. Home values had declined for many, but are bouncing back in several areas. If you do have enough equity in your home, you may look to consolidate credit card debts by taking out a HELOC or the cash out refinance option. But you may find other alternatives to reduce your monthly payments (explained later in this guide) to be a better option than putting your home on the line – which you would be risking if you later experience financial setbacks. It would be a good idea to read through the full guide about consolidating credit card debt before committing yourself to debt consolidation that involves taking on more "house debt".
Unsecured Debt Consolidation Loans
It seems like just yesterday we regularly had CRN members come to us seeking assistance with credit card debt loads that were frequently in excess of fifty thousand dollars. Sometimes much higher. These types of credit card debt profiles often consisted of at least one large balance credit card that was opened in order to consolidate higher interest credit card balances. By large balance, I mean $25,000 or more. Several banks offered large credit limits designed to allow you to consolidate all of your credit cards over to just one balance, and one payment. Bank of America is a good example of offering high limit and low interest balance transfer credit cards.
This was at the height of the credit fueled crack up boom that came to an abrupt halt in 2008. High limit balance transfer credit cards and signature loans were being taken out of lenders product lines even prior to that.
In 2008, with the collapse of Lehman Brothers, the credit markets froze. Not just inter bank lending between all the big banks and wall street-ers. Credit products to main street (loan products to you and me) froze up too. It took a few years for the credit card market to return to even a fraction of its former pre-approved credit card junk mail glory.
What does all this mean to the person looking to consolidate credit card debt today?
Credit card lenders just came through the highest default and charge off levels they have ever seen. As a consequence, it can be more difficult to qualify for debt consolidation loans from major banks, and even your local credit union. Larger consolidation loan amounts are just not available like they once were. If they are available to you, it's often because you look like you don't need one.
There are certainly some options available to consolidate credit card debt with unsecured loans. But the traditional debt consolidation loan market has changed. What used to be a loan option you would pursue from a brick and mortar bank has been replaced, in large part, by peer to peer, online lenders, and personal loan companies.
There is probably more personal loans and online lenders competing for your business today than there ever were banks offering consolidation loans and large balance credit cards you could transfer to.
What About Companies Calling Themselves Consolidators?
Many years ago, a Google search for the term "debt consolidation" would have shown the top 3 results (which are typically paid ads) to be offers for consolidation loans. But for some time now, that same search in Google, or any other search engine offering paid positions for the top listings, will most likely show credit counseling companies, a debt settlement company, or a call center selling bankruptcy alternatives. Why?
Debt relief companies started to muddy the definition of debt consolidation when they recognized the benefit to marketing themselves that way led to more people contacting them. The term debt consolidation is searched for much more often than the term debt settlement or debt management.
Why point this out to you? Mostly, as a caution for how debt settlement companies have sold their service as one easy lower monthly payment. Representing debt settlement as making one lower monthly payment sounds like consolidating credit card debt, but nothing could be further from the truth. The process for settling debts requires you to stop paying your bills on time. It is not for the faint of heart, and should be viewed as an alternative to chapter 13 bankruptcy. It is not a form of debt consolidation.
Now that you know some of the history of consolidation, and what to look out for, we move in to the actual debt consolidation loans. Consolidating debt is traditionally defined as taking out a large enough low interest loan in order to pay off all of your high interest debt – like credit card debt. You then have just one lower, more affordable, and convenient monthly payment. This is the way most people still define consolidating debt today.
If your interest rates and the balances owed on your credit cards are getting too high or too complicated for you to manage, you have multiple options. Conventional wisdom suggests you first look to consolidate your debts into one loan, but understand that it's not "one size fits all".
You should also know that debt consolidation loans are often not your only, or best, path to get control of your bills.
The Advantages of Consolidation Loans
There are some good reasons to consider consolidating your debt with a loan, but it's definitely not for everyone. Generally speaking, this particular method of consolidation works best for someone who is still current with their monthly payments, has an excellent credit score, a stable and consistent income, but is caught up in high interest rate credit cards. If this isn't you, then there's a strong possibly that a consolidation loan could make matters worse. If this is you, then here are some of the benefits:
DIY: Although debt consolidation service providers are everywhere, they aren't needed, because you can absolutely do this yourself. You're doing this to save money, so don't pay erroneous fees that will just drag you down financially – that's not the point.
Credit: You are using the consolidation loan to pay off several accounts, so that should reflect positively on your credit reports and in your score once they're paid.
Convenience: A single monthly payment will always be more efficient and easier to manage than multiple account payments, and it allows you to be more organized.
Savings: If you qualify for the right loan, with a lower fixed rate, you may save big money just in interest, long-term. This is usually one of the main reasons for doing debt consolidation.
Lower Monthly Payment: This allows a little wiggle room, which could be an even bigger benefit if you use the savings to build an emergency fund, invest, or add to your retirement account.
Consolidation Loan Drawbacks and Concerns
The major caveat of a debt consolidation loan is this: The more you need the loan, the less likely you are to get it. On paper, you have to look like you don't need the loan. What I mean by this is you need a strong income, to have paid all your bills on time, and have excellent credit to qualify for a large (usually) loan with low interest rates. If you're already struggling to pay your bills, or have missed payments, your credit is already taking a hit, which means you may only qualify for mediocre rates or low limits. In this case, the loan may not make sense for you after doing the math, because the savings just won't be there.
Credit: You need excellent credit (score) to qualify for the best rates and larger credit limit needed to consolidate your debts for the best savings outcome. As far as after you're approved, that new loan may drop your credit score temporarily for a few months, but it will go back up as timely payments are made.
Habits: If you decide to consolidate your debts with a loan, please do yourself a favor and close most of the accounts, so you don't end up in the same situation later. The oldest accounts are the most sacred for credit reporting, so leave those open if it makes sense.
HELOC: If your unsecured debts are rolled into a secured loan, like a home equity loan, you're gambling with your house, and it's a very real risk if you're unable to make the monthly payments.
Math: Does the math work out in your favor? If you didn't do the loan, how long would it take you to pay off those accounts (including the interest rate), and what would your monthly payments add up to? If you consolidated them into a loan (get a quote), how much could you save, taking all those same things into consideration PLUS the length of the loan (how long you'll be making payments). Does it still make financial sense for you to consolidate?
NOTE: Don't be afraid to walk away from a consolidation loan if you start the process, but begin to question the wisdom, or if the rates are not going to benefit you.
Getting Creative with Debt Consolidation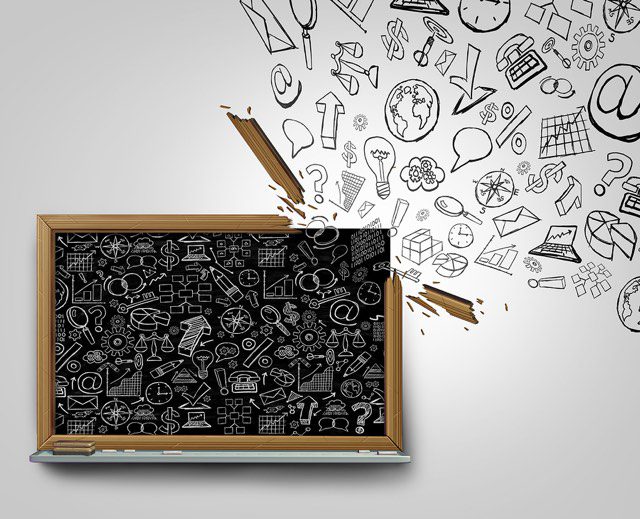 Before we get into the actual loans, let's talk about a few creative ideas that we can incorporate that may help us pay down this loan faster or save even more money in the long-run. There's no reason why we can't combine a few different strategies found throughout this site, and guide, to achieve our financial goals. Let's look at a few examples.
Generate some additional income by side hustling or selling unused or unwanted items around the house, and use that extra cash to:
put towards your existing loan principle (with the highest rate) to save on interest.
pay down an existing low-interest credit card balance to free up space for a balance transfer.
pay down other balances, reducing your debt-to-income credit utilization ratios, allowing you to qualify for a debt consolidation loan.
throw extra cash at a debt roll-up strategy, which will help you pay down debt faster and save the most money getting out of debt.
Personal Loans to Consolidate Your Debt
As mentioned above, taking out a secured loan, like a home equity loan (HELOC), puts your home at risk. A home equity loan is usually chosen for it's convenience and low interest rates, and can be a good option for those that have a strong and stable income. However, even for those people, it's important to realize that overspending may already be a problem for you, and even unintentional overspending can make or break it. And, don't forget that life likes to serve up the unexpected — job loss, illness, personal loss, or other hardships, so I urge you to weigh this decision carefully.
There are some great loans to be found through peer-to-peer lending, and Lending Club is the largest in the nation. They offer loans up to $40,000, and their interest rates are competitive, although you will need a pretty excellent credit score to get your hands on them. They're available just about everywhere in the U.S., but loans are limited to 36-60 month terms. Prosper is another peer-to-peer option, and very similar to Lending Club, but they do charge some additional fees.
Upstart is relatively new, and unique, as it caters to the college grads when it comes to peer-to-peer lending. They look at much more than just your credit report, considering your education and experience, among other things. Their APR's are slightly higher, with loans ranging from 3k to 25k for a 3 year term (only term offered). If you need a larger loan than what these other online lenders offer, SoFi has personal loans from $5,000 to $100,000 with fixed rates of 5.95%-12.99% and you can choose 3, 5, or 7 year terms. No fees. You do have to use their AutoPay to get the lowest rate, but that's a small price to pay when you're saving on interest.
Personalloans.com is an easy way to apply for exactly what you want – long or short term and the loan amount. The rate will be based on the your creditworthiness, like most loans, but you will have many more options available to you through their network, including peer-to-peer, personal installment loans, and personal bank loans. This should give you a good idea of what you can qualify for, at up to $35,000.
We are not affiliated with any of the above-mentioned companies and highly recommend that you peruse their websites for details on the loan process, the fine print, fees, terms, rates, and other pertinent information before applying. Some of the best consolidation loans can easily be found online, so do your research before applying. It's also in your best interest to know what your credit report and score say about you, so be sure to pull your reports to know what to expect.
More Debt Consolidation Resources and Tools
Debt consolidation is mostly applicable to those who can no longer maintain regular payments on one or more credit cards. The educational resources are here for you if you need some type of payment concession; a reduction of interest charges; a reduction of outstanding balances; or to confirm with certainty that bankruptcy is the right debt solution for you.
There are also free technology tools online to help you accomplish better budgeting and payment discipline.