Funding Circle is an online loan platform marketing and servicing loans to small businesses. They provide a more unique loan experience to help you with your financing needs than a regular brick and mortar bank.
You may have taken out a business line of credit through Funding Circle, or a term loan. You can also apply for an SBA loan through their platform.
If you are having trouble paying business loans you took out through Funding Circle, you have options to consider. Below, I am going to take you through the way I think about resolving business loans that cannot be paid back.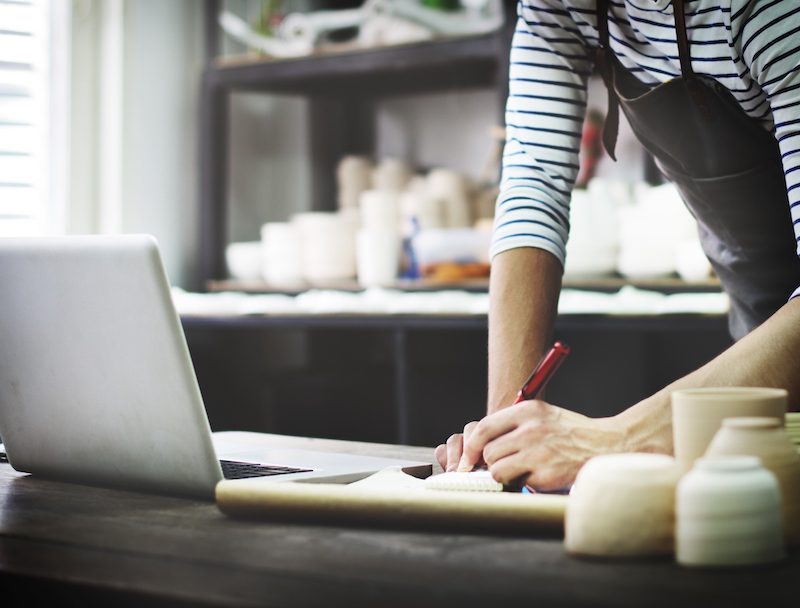 Can you negotiate and settle a Funding Circle small business loan?
Yes, and often for less than half the balance owed, but settling business debts is typically quite different than negotiating a reduced balance pay off on personal debts. The additional concerns dealing with business debts are not limited to Funding Circle, but are common with many small business loans.
Settling business debts can be far more document intense than settling a personal credit card. I suggest being well prepared for documentation requests from your business lender prior to any negotiation to pay less than the balance owed. I go into this a bit below and can get into it more with those of you who post in the comments, and when you schedule a call with me.
When looking at settling for less, the first thing I want to determine is whether your business is going to stay open? If the answer is no, I begin to focus more on the personal guarantee you may have given when you got your Funding Circle loan approved (more below).
It can be a little easier to settle with Funding Circle when your business is closing.
If your business is still open, and your goal is to make sure it stays that way, I typically want to first exhaust whether you can avoid settling your Funding Circle loan all together. You can still settle your loan for less when the business is open, and intends to stay that way, but there are some additional things to prepare for.
Business Loan Repayment Hardships and Payment Holidays
If you are trying to keep your doors open, but cash flow to service your Circle Funding loan has gotten tight, call and talk to them! You may qualify for a hardship repayment plan, or brief payment forbearance.
As any small business knows there are both flush and lean times. There are seasonality concerns, slow payers, short term needs that come out of nowhere, or any myriad of obstacles to overcome.
If all you need is to free up some monthly cash flow to get to the other side of a bad season, or short rough patch, call Funding Circle and talk through your situation to see how they may be able to help you stay current and open.
If Covid taught business lenders and loan servicers anything, it is to be prepared to offer their small business customers multiple options to preserve their relationships and keep those loans out of default!
Will Funding Circle restructure your loan?
Yes, that is an option for people who qualify. Like most banks and lenders offering to restructure your loan, you are often looking at having to provide the same amount of documentation (sometimes even more) than when Funding Circle first approved your original loan, or line of credit.
This level of documentation may show them all the reasons that they should not extend more risk on a new loan. It could also make investors more comfortable with your ability to pay back a restructured loan.
One major question I want you to ask yourself is whether restructuring the loan is better for you, your business, and your family, than settling what is owed on your Funding Circle loan for less?
I mentioned above that settling small business debts for less is often different than settling a personal loan. It can be document intense. I like to prepare for those Funding Circle requests in advance.
If I run into a situation where everything was already sent in to meet a loan restructuring request that was declined, and now settling with Funding Circle makes the most sense for your goals, they may now have more financial details than I would have liked.
Don't get me wrong, that situation can often be overcome after the fact! It is just better to determine which path best serves you and your goals ahead of time, before meeting settlement or restructuring documentation requests.
Loans and Your Personal Guarantee
Your personal guarantee is an additional method Funding Circle uses to show investors you are a better loan risk. Most small business owners know that we give a personal guarantee on the loans and credit cards we open in our business name. There are some exceptions with certain loan types and lenders, but it is the norm, and you probably gave your personal guarantee to get your loan approved through Funding Circle.
This is not a big deal when things are going as planned with your loan repayments. And it is not really an issue when you call in to ask for a hardship repayment, or payment forbearance. It becomes a concern when your loan goes late or goes into default.
If your business is closed, or closing, you may think that your obligation ends when there are no more business assets to be liquidated to pay creditors and vendors.
You are typically not in the clear for defaulted business debts you gave your personal guarantee on until you make arrangements to clear and settle the debts, or your debts become unpaid long enough for them not to pursue you (it generally takes many years for collectors give up).
Will Funding Circle sue to collect?
Yes. Funding Circle is just like virtually any other creditor when it comes to trying to collect on delinquent and defaulted loans. They have internal collections people that focus on their recovery goals and also partner with external debt collection agencies and law firms that can sue.
The longer you go late with payments the closer you get to Funding Circles external collection procedures kicking in. At some point they may evaluate whether to sue both the business, and you (in your personal capacity), in court.
You can eliminate this risk by being strategic and proactive.
If the business is closed, or soon will be, you may want to remain focused on problem solving any of the business loans you gave your personal guarantee for. This can prevent being sued for collection that can result in later garnishment and personal property liens.
I am available to talk with you and provide a strategic review of your situation and options. You can schedule a call with me using the talk to Michael button below, or the get help tab at the top of the page.
Funding Circle and Credit Reporting
Your Funding Circle loan would typically not be found on your personal credit reports, just business credit reporting, such as with Dunn and Bradstreet.
If your payments go into default, there is a chance your Funding Circle loan could appear on your personal credit as a collection. This will hurt your credit score the same as any personal debt would, even though this loan was originated as a business account.
It is a bit odd that the Funding Circle is not on your personal credit when your payments are current, and when that can help your credit overall, but then only appears when it can harm you. I do not care for this practice, but it is standard for many business loans and credit cards that we personally guarantee.
If your goal is to try to keep your personal credit reports clean of any defaulted business debts, you will want to be proactive and strategic in the first several months of being late on any loans. I can talk to you about this aspect on a phone call too, and you can post in the comments below for feedback as well.