What are bank sponsored credit card hardship payment plans? Banks reach out through the phone and with mailers in an effort to get accounts that have fallen behind back on track. Large credit card banks are willing to work directly with you shortly after you miss a payment.
Hardship payment programs are a bank's loss mitigation effort for credit card debts. The larger lenders have well established and effective strategies that are often fair and measured to your ability to pay. The problem is… they only offer them to you when you fall behind.
I cover the many issues with missing payments, and hardship repayment plans in general, in more detail below. You will want to be aware of potential drawbacks before agreeing to the plan with your lender.
First I want to dig in to how and why banks offer to reduce your monthly payments, and that you do not have to wait for an offer to come to you, but can be more proactive in asking your credit card bank for help.
Talk to Your Bank About a Hardship Plan
The first step is to talk to your creditors about your situation. You may have already tried talking to your credit card banks about lowering your payment in the past. The hardship you explained to the customer service rep probably did not seem to matter. That is primarily because the person you are speaking with is generally not empowered to make any changes to your payments, even if they wanted to, if your payments on the account are current.
Your bank that was unwilling to work out lower and more affordable monthly payments with you when you were current is often willing to work with you if you have fallen behind.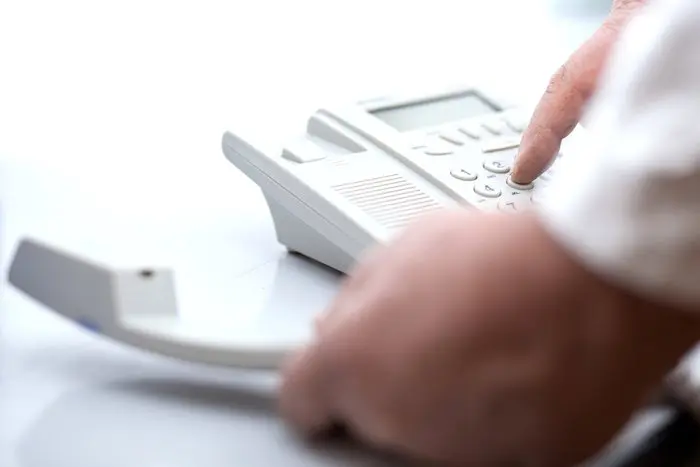 If you've missed credit card payments, you already know that banks start reaching out to you with phone calls, emails, and letters right away. Banks know that constant "reminders" that you are late with a payment increases their potential to get your credit card back on track with some type of payment. Many of the larger credit card issuers will reach out to you and offer lower monthly payments within days of missing a payment, while some banks won't offer a lower payment option until you are a few weeks to a month or more late.
We have previously discussed how lower monthly credit card payments are available through consumer credit counseling services and companies offering debt management plans. More banks began making direct offers to account holders when payments were missed after the economy began dipping into recession. The payment reduction a bank may offer directly to you comes from their willingness to reduce your interest rate temporarily, or over the life of the repayment plan.
You Do Not Need to Send a Hardship Letter
Drafting and sending a hardship letter to your credit card bank is typically unnecessary. Hardship letters are something more consistent with what you would include when you are looking at a home mortgage modification, a short sale, or qualifying for some type of benefit or adjustment on your home loan. Qualifying for a hardship program with credit card debt is literally just a matter of a phone call, and qualifying in your credit card banks system for the payment reduction.
If your bank representative asks you to send in something in writing that outlines your hardship, it is typically not a problem to send them what you would convey over the phone, but detailed in a letter or email.
The vast majority of us will be able to answer one of our credit card lenders frequent calls, or place a call ourselves, in order to discuss lower monthly payment options.
How Temporary Credit Card Payment Plans Work
Hardship repayment plans will be different from one bank to the next. How late your payments are, how much you owe, your household expenses, all will contribute to what type of lower payment the bank will offer you in one of their internal hardship plans.
Bank-sponsored lower monthly hardship repayment plans are accomplished by reducing your credit card interest rates.
Some hardship payment options have a temporary timeline. The temporary plans will often last as little as 3 months and go as long as 12 months. Your payment is reduced because the creditor is willing to lower your interest rate for several months while on the the temporary hardship plan. Interest rates may be as low as zero percent and typically will not exceed ten percent.
Your bank will often waive or eliminate any fees and penalties that were charged to your account when you are repaying through one of their hardship plans, but only after you make several payments on time.
Some, but not all banks, will allow the account to stay open when you are on a temporary hardship repayment plan. This would mean you could resume using the card when the temporary plan is over and you successfully made all of the payments.
The temporary reduced payment plans are useful to someone who is only experiencing a hardship that is not expected to continue for any significant period of time.
How Long Term Hardship Payment Plans Work
Longer term hardship repayment plans offered by credit card lenders did not become popularized until the economy started to take a dive several years ago. Those banks offering long term plans, at the time of this writing, will close your account, freeze your interest rate at between zero and 10%, and amortize your monthly payment using your current balance. Your new lower monthly payment will be the same every month over a 60 month time period (federal regulations typically prevent these plans from exceeding 5 years).
Some banks offered long term plans during the worst of the recession, but now only offer temporary plans.
These "life of the balance" repayment programs closely resemble debt management plans available through a nonprofit counseling agency. Some of the differences between using a credit counseling service, and setting up the hardship plans yourself will be:
How many creditors you will have to contact in order to achieve the same result.
You may not be able to get the same results a counseling agency would get for you.
The credit counselor will only have to get your account details and your income and expense information from you once.
If you have many credit cards, and some of them do not offer the longer term hardship plans, you are often better off getting the lower monthly payments through a credit counseling service, rather than making all of the efforts on your own. And because talking to a certified counselor to get an exact quote of what your credit card payment will get lowered to is free, and you DO NOT have to be late with payments, I recommend you speak to one at 800-939-8357, ext 1.
Getting Approved For a Repayment Plan
Approval for reducing your monthly payments is not automatic just because you are late with payments. You can be turned down, and for predictable reasons. Your bank is going to want to discuss your ability to make any lower payments, and this will typically involve answering a series of qualifying questions. The information you will be asked for will focus on your monthly income and household bills.
Be ready to answer questions about what you pay for rent or a mortgage, how much you pay for phone and cable, utilities, groceries etc. How you answer these budget questions will impact what plan you qualify for, or if a reduced payment plan will be available at all. If your monthly cash flow shows money is too tight after you pay typical living expenses, you obviously cannot reasonably commit to any plan, no matter how good the terms.
Your bank, who you assume wants nothing more than to collect on what you owe, may actually tell you that they don't want your money!
If your income and expense exercise shows you have too much money after your regular bills are paid, the lower payment plan your bank offers may not be as good, or may not be made available to you at all. Mainly due to the fact that you do not appear to them to be in a hardship situation using their preset criteria.
There are many situations I see where your bank may not offer you a hardship plan, but would allow your account to be enrolled in a credit counseling plan, which accomplishes the same long term payment reduction.
Some banks that offer the 5 year long hardship repayment plans may require that you recommit to the plan every year.
Additional Benefits to These Plans
Depending on how many months you have missed payments, your creditor may agree to "re-age" the account after 3 or more timely payments on the plan. This means they will bring your account current in their reporting to the credit bureaus. This takes the sting off of the 30, 60, 90 and longer late pays that may already be on your credit report, and prevents them from affecting your credit in perpetuity. There are limitations to the re-aging benefit. Once your account is 3 months late, some banks don't re-age.
If your account is not charged off (typically 6 months late), you can still get lower monthly payments from banks offering them.
As a general rule, whether you work through a credit counseling service, or work directly with your bank(s) to set up a hardship payment plan, it is best to do so before you reach 90 days of consecutive nonpayment.
Warnings About Credit Card Reduction Plans
I already mentioned how these payment reduction plans are generally not available to you until you miss a payment (depending on the credit card lender). That can have credit reporting impacts if you allow an account to go more than 30 days late. But here are some warnings to consider before you try to get set up with a reduced payment, or call in to see if you qualify.
If you make calls to your bank asking about a payment reduction plan, you're basically telegraphing to them that you are at risk of missing payments. This may result in the bank lowering your credit limit to what you currently owe, or possibly closing the account. If you still have the means to make your normal monthly payments, calling your creditors to discuss your hardship, or any available lower monthly payment options, is not recommended. The hardship repayment strategy should be reserved for the banks and accounts you are already late with, or know that you soon will be.
Some of the smaller banks, credit unions, department store cards, and fuel station credit cards, do not offer hardship payment plans to you directly, but do generally offer the lower monthly payments to you if you go through a credit counseling service.
In nearly all instances of banks offering credit card hardship payment plans, whether temporary or long-term, they will want the payments to be pulled through electronic access to your bank account on the same day of the month. You must be prepared for those payments being pulled (always leave yourself a balance cushion). If the money is not in the account, causing the payment to fail, you may not get another chance at it, and your payments can revert to the higher interest rates.
The biggest concern you should have with starting a hardship repayment plan directly with your creditors is the same drawback to getting lower monthly payments with a credit counseling service – the inflexibility. You must make your monthly payment on time, all the time. If you miss a monthly payment on either of these plans, it often results in losing the lower payment benefits, and the lower interest rates. The worst part of falling off of a payment plan will be the lost time and money that gets wasted on a strategy that did not relieve your debt problem.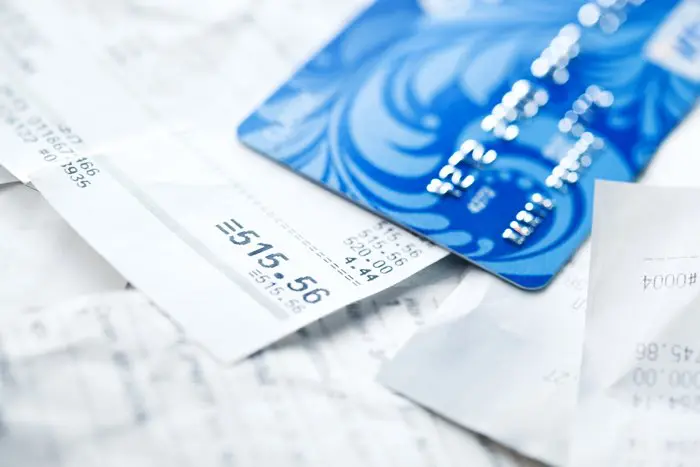 Credit Card Hardship Payments are Not Flexible
I mentioned that any credit card payment plan you agree to will require you to never be late in order to keep the benefits. It is rare to get your bank to forgive any payment failure and keep your payment reduced. But you can often be more flexible with how you use hardship payment programs with your different credit cards. You can be deliberate with your planning from the outset.
A good example of this would be enrolling one or more of your higher balance, or higher interest cards, into a hardship plan while maintaining normal payments to others. Due to passage of the CARD Act, creditors can no longer arbitrarily raise your interest rates based on your payment performance with other creditors. They can only raise your rates if you miss payments on your account with them directly (and after 60 days). But be careful with this, as it would not prevent them from lowering credit limits if, during a periodic review, they see that you are behind in payments to other creditors.
Conclusion
Creditors often will not set you up in lower payment plans, or offer any form of payment concession, more than once over a set period, or perhaps only once… ever (though you can often negotiate and settle the debt for less after dropping the hardship payments).
A temporary credit card hardship plan today may keep the bill collector at bay – but be sure you have a real plan for your debt and not just some one time band-aid.
You may have multiple credit card accounts that you are trying to juggle. You can use a creative and flexible approach to managing your bills through selectively enrolling only some accounts in creditor-sponsored hardship plans. Alternatively, combining lower monthly repayment plans with budgeting and money-saving strategies can also work as a debt solution for the right person. There are also instances where I have worked with people to settle some credit card debts, and then do a hardship payment plan on others accounts.
Readers are welcome to schedule a one on one phone consult with me to talk through how a hardship plan could work for them. You can also post anonymously in the comments below for my direct feedback.