Cutting expenses is #2 on the list of 5 Things to Get Out of Financial Purgatory. And, I hate to be the bearer of bad news, but you're bleeding. The question is, "How bad is it?". If you're passed out on the floor, get up, because we have a lot of work to do.
I'm not gonna lie, this step might make you a little uncomfortable, but it's necessary. To get where you want to be will require some discomfort and sacrifice, but you'll see that it can be adjusted to whatever level you decide is best for you or your family.
3 Ways to Jumpstart Your Savings
First, get a list of ALL of your monthly expenses. ALL OF THEM.
The expenses we're going to discuss here will fall into 3 categories: household bills, memberships/subscriptions, and entertainment. Bills such as rent/mortgage, car payments, credit card bills, medical debts, student loans cannot be reduced using the following three methods – negotiation, downgrading, or elimination (at least not in the way that I'm talking about in the examples below).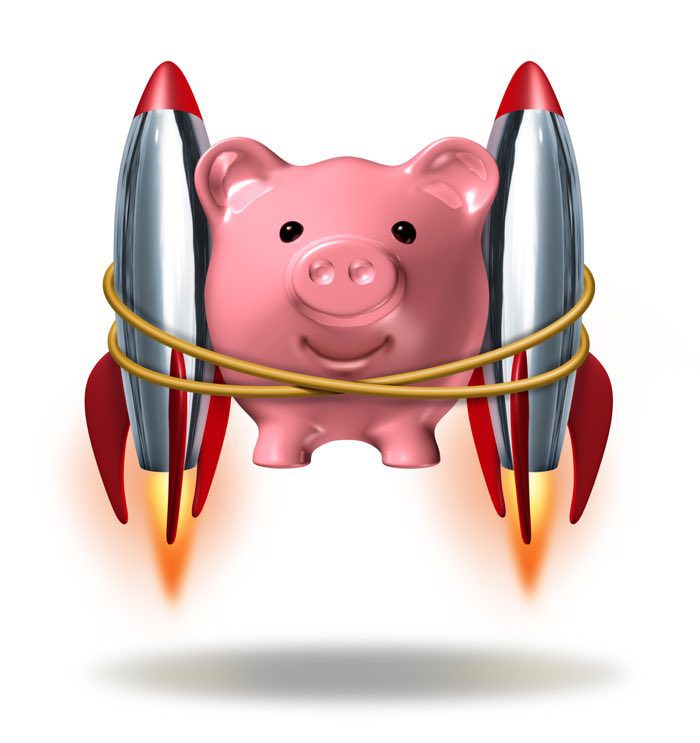 NEGOTIATE these types of expenses: cable, internet, phone, bottled water cooler (can fit in any category), garbage, alarm/security, some medical (per visit). Negotiation cannot be used for state or county regulated household bills (gas, power, water, etc).
You can choose to negotiate these bills yourself or choose a company like Billcutterz to do it for you (at a cost of half of your savings). If you do it yourself, there are a few things to keep in mind:
Be positive and friendly with whoever you speak to.

Don't whine, but be honest about your inability to pay your bills.

Talk to someone who can actually help meet your needs (supervisor/manager)

In most cases, the business wants to retain you as a customer, but you're telling them that you can't pay your bill in it's entirety, so be prepared to put cancellation on the table.
We negotiate a cash discount of 15% for any medical expenses outside of our insurance coverage, like dental or chiropractor care. You don't know what businesses are willing to budge a little until you ask, SO ASK.
Post in the comments below if you are looking to negotiate a specific account and lets talk about some tips and tools to keep in mind. Be sure to provide some details of your situation.
DOWNGRADE these types of expenses: cell phone package, gym membership (unless you need to eliminate this cost), property maintenance, car insurance, health insurance, pest control.
Downgrading is pretty self-explanatory. For example, we've always had a family gym membership, but we needed to cut corners. My husband works out all the time and I love to utilize the exercise classes, so it's not something we want to eliminate. Instead, we downgraded it to a Select Membership, meaning we all still have access to all of the facilities, but we can only come in at a certain time on weekdays. This downgrade saved us $675 per year!
We also looked over our car insurance coverage to save money. We raised some of our deductibles, lowered rental reimbursement and property damage, removed roadside assistance (since we have AAA), and made sure we were utilizing all of our discounts. This downgrade saved us $312 per year!
And, downgrading our cable bill saved us $763 per year! I'd love to get rid of cable altogether, but my husband and I are on opposite ends of the spectrum on this one, so we had to compromise. For others, it may be feasible to cancel cable and and get an antennae or rely on something cheaper, like Netflix or Hulu for entertainment.
ELIMINATE these types of expenses: magazine/newspaper subscriptions, Netflix, Spotify, going out to eat, paid entertainment (movies, shows, theme parks, etc), coffee, clothes shopping, and house cleaning.
One of the first expenses we eliminated completely was our water cooler, and saved ourselves $900 annually. We purchased a $20 filtered water pitcher and a $10 tea kettle (for hot water) instead. We're also skipping the coffeehouses. It's bad for saving and bad for our health. Two birds with one stone.
Whatever you can do for yourself, DO. Clean your own house, mow your own lawn (borrow a mower from a neighbor or hire a local teenager to drag his over and do it for you cheap), do your own repairs, make your own coffee, and cook your own food (as often as you can). Give yourself haircuts at your own risk (my mom's a retired stylist – chalk one up for Mrs. MoneyJar).
Second, subscriptions can really add up. Be VERY selective with the digital ones. And, for the love of Peter, Paul and Mary, get rid of your newspaper and magazine subscriptions! It IS the 21st century, so most are readily available online. If not, you can certainly get your paper fix by wandering into a bookstore, coffee hangout, library, or local waiting room, free of charge.
Third, stay out of the malls and retail shops. Shop used. This includes clothes, furniture, cars, etc. Bonus – you'll feel like a superstar when you find the perfect thing on the cheap! My daughter is a master of this type of shopping.
Lastly, going out to eat and paid entertainment is where people lose the most money. I'll be the first to tell you that "date night" is of extreme importance to your relationship, especially if you have kids, but you can also spend that date doing something OTHER than going out for a movie or eating at a fancy restaurant. And, there are also cheap things to do with kids.
Using the above methods, we were able to save a total of over $2600 per year! Cha-ching! That savings is going to go towards debt, then (hopefully), trickling into our money jar.