Do I have to deal with debt collectors for American Express?
I stopped paying my American Express account when I got laid off. I am working again, and it has taken this long to catch up with most bills. I want to tackle this one, but I cannot pay the full amount.
Can I call American Express and set up payments? I got an offer to pay less than the full amount from a different debt collector than who has my account now. Can I agree and set up payments for that amount with the new collection firm?
How can I deal with a debt collector for American Express?
—Maria
American Express handles little of the collection activity for the credit cards people fall behind paying. Your options for dealing with Amex accounts that are already placed with a debt collector, or collection law firm, are going to be limited to working things out with the collectors in most cases.
You can pay or settle with debt collectors on American Express credit cards at the different stages of collections. Below is general information about resolving an AMEX account. I can get more specific with each individual persons situation when you provide details using any of the three below boxes (ask a question, request a settlement estimate, schedule a call with me).
Be sure to read through all of the options I outline in this article, including how American Express will update your credit reports.
You are Less than Ninety Days Late with American Express
American Express has some programs available for repayment when you are struggling with your finances. You can call a customer service rep at AMEX, and if early enough (within a few months of missing payments), they can help you bring your account current, or enroll you in a temporary repayment plan. These plans are generally going to offer you a lower monthly credit card payment for several months, and often up to a year.
The lower AMEX bill is because they are dropping your interest rate down during the months you are on the hardship plan.
Try to avoid taking advantage of any short term payment plan if your financial setbacks are not just temporary. You have no assurance the AMEX will extend the lower payment plan once your time on the temporary plan is up. That means your monthly payments will go back up, and may still be out of reach.
American Express also regularly works with nonprofit credit counselors who can get your monthly payments reduced, and get your interest rate lowered for the life of the balance, or while paying through the counseling agency, which can last up to five years.
You can be current with your credit card payments and still work with a counselor to pay your American Express bill each month.
If you are not yet 3 or more months delinquent in paying your AMEX credit card, and would like to see if you can get a lower monthly payment for the life of the balance, I would encourage you to consult with a credit counselor and get an exact payment quote at 800-939-8357, choose option 1.
If you have more than one or two credit cards you are struggling with, a counselor can help you consolidate most or all of those accounts into one lower payment.
Unpaid American Express Credit Cards are Not Sold to Debt Buyers
One of the first things to point out to people dealing with American Express accounts in collection is that they do not sell debt.
Many major credit card issuers sell off some of their credit card bills (that remain unpaid long enough) to debt buyers. AMEX does not bundle up unpaid credit card accounts to sell off as a general practice. That is not to say AMEX will always retain ownership of their delinquent debts. Bank policies do change from time to time, and operational realities could lead to AMEX changes too. But for now, AMEX is ultimately the legal owner of your unpaid credit card account.
This is an important distinction to point out. There are situations where someone dealing with a debt buyer collecting will have additional strategies to consider.
Amex is also one of few credit card lenders of its size that has no internal recovery and collection department to speak of. That is not to say they are lacking in customer service for their credit card account holders who do call you frequently in the first couple of months you are late. But once your account is behind enough to be dropped into their collection pipeline, you are typically not going to be connected to internal AMEX collection resources. You are, more often than not, going to be routed to third party collectors that AMEX sent your account to.
If you have had financial setbacks that caused you to stop paying American Express, but your accounts are already out for collection, you are generally going to find that any payment arrangements you make, settlement offers you receive, or that we can help you negotiate, will go through the debt collector that is currently collecting for AMEX.
Settling Your American Express Account with a Debt Collector
The type of settlement you can realistically aim for with AMEX credit cards can depend on several things. Your account usage leading up to missing payments is sometimes part of the equation, and so is how collectable you look to the debt collector handling the account for AMEX.
Who the debt collector is can also impact your settlement opportunities. Not all American Express debt collectors are the same. Let me break this down a bit.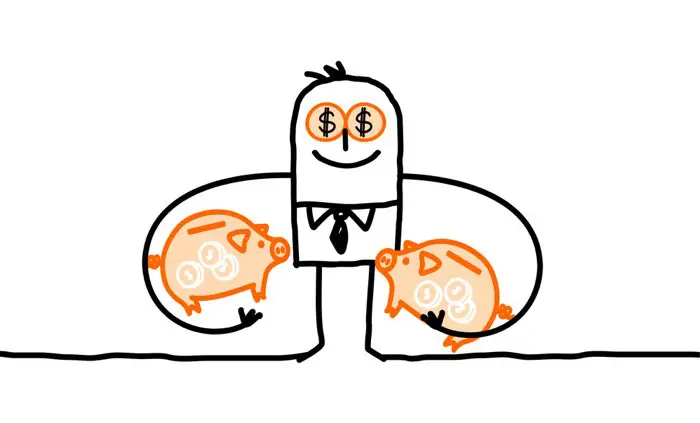 The most common debt collector is a working on a contingency. If they can get you to pay something through phone calls and mail, they get to keep a percentage of what you pay. American Express accounts can settle for as low as 25 percent of today's balance with some of the collection agencies they use, while others may not settle for under 50 or even 60 percent.
There are files that are flagged for no settlement. Some of the reasons this may happen are:
Your account with American Express is too new.
Recent AMEX card cash advances.
Amount owed consists largely of balance transfer.
The balance owed at time of default was made up of mostly recent months credit usage, or big ticket items.
Being Sued for Your AMEX Debt
There are large debt collection law firms that pick up large blocks of AMEX accounts to collect. They will call and write to you in seemingly the same way as a third party debt collector I just described. But do not let the similarity fool you. Some of these attorney networks, like Zwicker and Associates, can and do file collection lawsuits with the courts shortly after sending you their first collection letter.
Smaller local collection attorneys may contact you about your unpaid American Express card. And any collection letter you receive from an attorney with letterhead showing an address in your state, or one neighboring you, is a clear indication that your risks of being sued to get you to pay have escalated.
Smaller AMEX balances, say under four thousand dollars, are less likely to go to collection attorneys.
Settlements with attorney debt collectors for American Express accounts, whether in or out of court, tend to be at 50 percent or higher. If you appear highly collectable, and are already being sued, decent settlement percentages are harder to negotiate. If you are reading this and have recently been sued for an AMEX account, let me know where you are at in the process using one of the three options below.
We have good success helping people settle with AMEX, even when sued, for under fifty percent, and also with getting the settlement set up over many months. The extra time to pay the settlement can often be the difference in your success!
What if you cannot pay right now?
You mentioned you are not able to pay what is owed, and would hopefully be able to get a payment plan to only pay back what a prior debt collector offered as a settlement. Unfortunately, those lower balance settlement offers usually come with an expiration date. You can try to negotiate the same deal with the new debt collector, but they are not bound by that prior offer, and settlement amounts you can realistically target can change dramatically the more time you need to make monthly payments.
Remember that a debt collector is all about how you need to pay them right now. Anything you say about how tough your finances are at the moment will circle back to what you can pay today and in the near future. Every communication from collectors is for the exclusive purpose of getting money from you. That is how debt collectors are, for the most part.
You need to be concerned with your whole financial picture, and not just this one bill. No matter what the sense of urgency you feel when you are dealing with collectors, always know your cash flow, and never agree to something you are the least bit concerned you will be able to follow through with.
Unless you are dealing with an attorney debt collector licensed in your state, or have already been sued for collection, you probably do not have a debt emergency. And while I do recommend taking advantage of some of the better offers to settle your AMEX accounts with debt collectors early on, you can only do what you can. And even if you are in late stage collections with AMEX (in the courts or about to be), you still have options to navigate the situation, and even delay things.
How AMEX Will Show on Your Credit Reports
If you are only late a couple months on your AMEX payments, they will be showing one or two 30 day late pays on your credit reports. It can still make sense to do a hardship plan in this situation. But if you are more than 2 months late I am typically a fan of settling with AMEX for less, as it could actually benefit your credit more than by getting back on track.
I know… it is weird that your credit could improve years faster from settling for less, than by paying all the money back over a longer period of time. We did not make this system, but we do have to operate in it.
Late payments do not go away. And when you settle a debt for less, AMEX is not going to delete their reporting. They will update it though, and to show there is now a zero balance, once you complete the settlement. This will often mean you are taking a negative credit item and getting it to reflect a zero balance sometimes in a matter of weeks or months, instead of making monthly payments on the full balance of a negative credit reporting item for years.
American Express will not do pay for delete. Most banks will not.
Oh… and I should point out that not paying your AMEX credit cards may result in losing miles and other points in rewards programs, and those not paying their full balances back may not be able to get approved for American Express accounts in the future.