Should you pay Convergent Outsourcing collecting old unpaid debts?
Hello, I have a question on a debt that has transferred several times. The original creditor was Beneficial Co. It went to collection and had since passed through at least 3 collectors, the latest being Convergent. I have never received any written correspondence from Convergent, only phone calls.
The collector before them was Jefferson Capital. The last written correspondence from Jefferson was in the form of a settlement offer that was still very much beyond my ability to pay. The date of offer was Jan 2014. I did not respond. But I looked at the back of the offer and noticed that it said that because of the debt's age, it was time-barred against legal actions. It also said that any payment would not restart the aging. And, that if said debt was transferred to a new owner that they would be required in writing to do the same.
At this point what are my best options?
How should I handle a time-barred debt Convergent is trying to collect?
—CC
Convergent Outsourcing is a large debt collector with offices in several cities in the US and in Central America. They are more diverse with the types of debts they collect than most collection agencies.
Not all debts are created equal, and it takes familiarity to train and set up collection call centers with focuses on unpaid credit cards, signature loans (like your was with Beneficial), medical bills, and commercial debts.
Convergent also collects on partial or full zombie debt, as evidenced by your account being time barred.
Partial Zombie Debt – An unpaid bill that has passed the statue in your state that limits how long a legitimate lawsuit can be filed to collect through the courts.
Fully Dead Debt – An unpaid bill that is time barred, and also is too old to remain as a collection account on your credit reports.
Options for Resolving Debts with Convergent
Not everyone being contacted by convergent will be dealing with as old a debt as you are. And we all have different goals, which would suggest resolving an old bill works best for one; while waiting for collections to drop off your credit report is best for another; and where telling a debt collector to cease all communications, or requesting debt validation, may be ideal for you. Hang with me here, while I cover all of those.
As with most unsecured debts that are outsourced to a debt collector, you can negotiate a reduced lump sum settlement with Convergent. The older the account is that Convergent is collecting, the lower my negotiation targets would be on a percentage basis. It also can matter who Convergent is collecting for. In your case, they may be collecting for Jefferson Capital still, or new debt owner.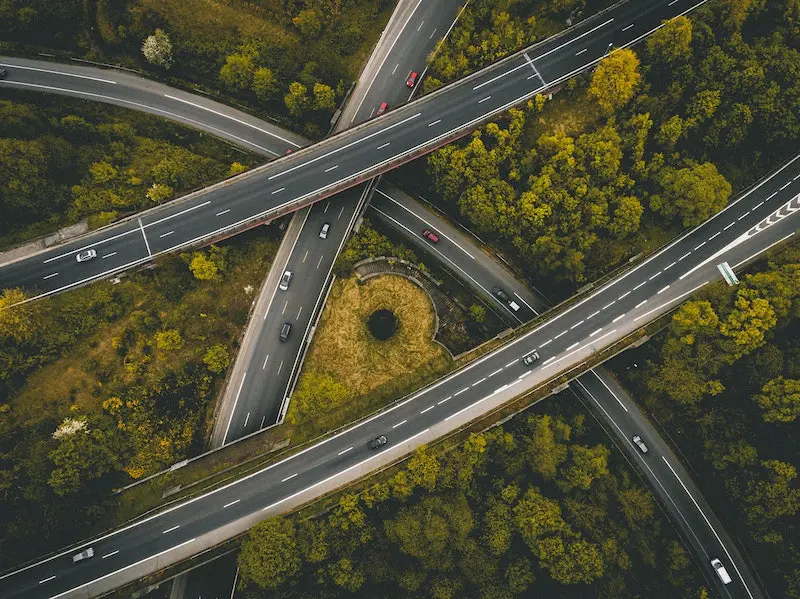 If I were negotiating your debt today, I would target less than 30 percent, and only if my goal was to have the account updated as zero balance owed on my credit report. That is because I know they cannot sue to collect in my state, but with it still on my credit (if it is), I can accomplish some finance goal I have, like getting a mortgage. If the debt is full zombie, I would not negotiate any pay off with Convergent, no matter the offer. Not unless my purpose for doing so were personal, like a sense of obligation, which is fine. I would still aim low, as the current debt owner would have paid little to purchase the legal rights to collect on your debt.
I would not be looking for options to set up payments with Convergent.
Any arrangement I were to make, I would want to get in writing.
Convergent and Debt Validation or Cease Communication
I use debt validation requests sparingly. They are a bit over hyped on the internet when it comes to dealing with accounts in collection. But there are times where validation requests are critical to understanding who you may owe, how much, and whether the collection agency trying to get you to pay is even the correct party.
There are reasons to use debt validation as stall tactic to meet a different goal, and it also can have the affect of telling a debt collector to go away. The reasons are:
If a debt collector needs to get more details from the debt owner so that they can meet their obligation to validate, it could take a while, and in some instances, they never can. You can buy time to gather funds to settle with a lump sum, or more time to pass your states SOL.
By sending the validation request, you have indicated to a debt collector that you are interested in protecting your rights. That can also often mean you have now willingness or ability to pay. Collectors would rather spend their time trying to collect from people that have both of those qualities. They now know you are not an easy fit into either.
Finally, as far as your situation goes, if Convergent, or the debt owner that hired them, is not on your credit reports due to the original account dropping off from age, you can send the cease communication letter.
I do not recommend sending a cease communication notice to debt collectors unless you are certain the debt is passed your state SOL and time barred. The reason is that it effectively shuts down any form of communication. Convergent cannot call or write. That leaves collection through the courts as the only option to seek payment from you, which you can disregard because of how long it has been.
And I caution sending this type of bug off letter if the account is still on your credit reports, and when you may have financing goals you want to accomplish before it drops off your credit. Unpaid bills on your credit can hold up the ability to get a home loan.
If you do send a letter to a collection agency, validation, bug off, or otherwise, always use certified mail return receipt requested. And keep a copy of the letters and green cards you get back for your records.
You are welcome to post in the comments below for any clarity or feedback. Anyone with questions or concerns when dealing with Convergent Outsourcing, or their many affiliated companies, is welcome to post in the comments below for response.