Cavalry Portfolio Services is Preventing Me From Buying a Home
Hello Michael. I am in urgent need of some advice please. I am in the state of Texas. I have a judgment on my credit for $6,400 from December of 2008, and I am trying to buy a house. I was not aware of the judgment until I pulled my credit in August of 2012. I had a Bank of America credit card with a balance of $1800. I lost my job, and rather than set up something with them, I ignored their calls. I now know that this was a dumb thing to do. After I found a job, I called them to set up a payment plan, but they had already sold the debt to a company named HILCO Receivables. I contacted HILCO using the number given to me by Bank of America, and I was told the representative assigned would call me back. I never received a call back. About a year later, I received a call from from a company named Cavalry Portfolio Services saying I owed $5,000 for the same credit card. I explained to them that I was willing to take care of what I owed, but not $5,000, but they would not budge.
That was the last I heard of that, till I pulled my credit this year. I filed a motion with the court to vacate the judgement, but they denied it yesterday based on the fact that It has been almost 4 years. Below is what I submitted to the court.
" Michael J. Scott, P.C. (the Firm) is a debt collection law firm serving the needs of national, state and local financial institutions. Its clients include some of the nation's largest banks and credit grantors, as well as successors-in-interest to these accounts. Michael J. Scott, P.C. is not a debt purchaser and does not collect on its own account. Instead, the Firm acts as the attorney for its many clients"
MOTION AND DECLARATION TO VACATE JUDGMENT
The defendant moves the court for an order vacating the judgment entered in this action and staying enforcement of the writ of restitution until the motion can be heard.
This motion is based on the following grounds:
• I WAS NEVER SERVED WITH THE COMPLAINT, AND I WAS NOT AWARE OF IT TILL I PULLED MY CREDIT REPORT ON 8/30/2012
DECLARATION
I, XXXXXXXXX, declare as follows
That I am the defendant in this unlawful detainer action.
That I request that the judgment entered in this action be vacated for the following reasons:
1. I WAS NEVER SERVED WITH ANY SUMMONS TO APPEAR IN COURT
2. I WAS NOT AWARE OF THE JUDGEMENT, till I pulled my credit report on 8/30/2012. Otherwise I would have challenged it sooner. I immediately contacted the court shown on the credit report, to get more information regarding the judgment, as I did not recognize the Plaintiff's name. I mailed a letter asking for copies of the file, and was told to send in a check or money order. I sent in a money order, and picked up the copies of the file on 11/13/2012.
3. ACCORNING TO COURT RECORDS- SUMMONS CONTAINING PERSONAL INFORMATION WERE LEFT ON THE DOOR OF A FORECLOSED/VACANT HOUSE. My house was foreclosed September, 2008. I signed a lease on a rental house beginning 10/4/2008, The house was vacant October 3, 2008 till March of 2013 when it was purchased. The foreclosure and the new lease which is still in my possession, prove that I was no longer at that residence. Court documents show that the Summons was left on the door of the vacant house on October 31, 2008. Almost a month after the house was vacated. .
4. THE JUDGEMENT SEEMS TO HAVE BEEN ROBO SIGNED – WITHOUT ALL FACTS BEING TAKEN INTO CONSIDERATION. I contacted Bank of America- with whom I had a credit card with a balance of just under $2,000 to try to take care of the balance in installments. They told me the debt had been sold, to a company named HILCO RECEIVABLES, (Not CAVALRY PORTFOLIO SERVICES – Plaintiff). I called the corporate offices for this company in Illinois several times, and was told the person handling my account would call me back, but no one ever did.
5. UP TO THIS DAY I HAVE NOT RECEIVED ANY CORRESPONDENCE FROM THE PLAINTIFF LETTING ME KNOW THAT THEY WON A JUDGEMENT AGAINST ME. MY CURRENT ADDRESS IS AVAILABLE WITH THE DMV AND PUBLIC RECORDS. The judgment papers show that the judgment amount has been incurring annual interest since 2008. I do not think it is right that I am expected to pay interest on judgment that was never made known to me.
HELP PLEASE!!! Is there anything else I can do besides paying the judgement amount (which I don't have)? The court clerk said she was not allowed to tell me what next steps were open for me to take, and I would need to investigate on my own.
—Chimarrah
Hilco Receivables (now Equable Ascent Financial – EAF) and Cavalry Portfolio Services are debt buyers.
Hilco buys up debt for far less than the face value of what was originally owed to Bank of America. It is hard to know exactly what Hilco paid Bank of America for your old debt, but I can assume it was no more than 15 cents on the dollar, as that was the top end price paid by debt buyers for fresh charge off debt (around 2005). The amount paid to BOA for your bad credit card debt could have been half that.
Hilco buys up debt with the goal of collecting, or even repackaging and reselling to another debt buyer.
Hilco then sold it to Cavalry Portfolio Services. What Cavalry paid Hilco for your Bank of America debt could have been a great deal less than what Hilco paid to BofA if they bought it a year after Hilco picked it up. Let's assume Cavalry paid 7 cents on the dollar.
Cavalry Portfolio Services Files a Collection Lawsuit
Michael J Scott law firm would have hired a process server to serve you the lawsuit. The process server they hired probably used the only address they knew of at the time, went to the address, and left the summons on the door step.
Because you were not at that address they attempted to serve you using their "wipe your feet here" delivery tactic, you were not aware of the lawsuit and were never given an opportunity to resolve this prior to it reaching judgment. You were essentially denied due process.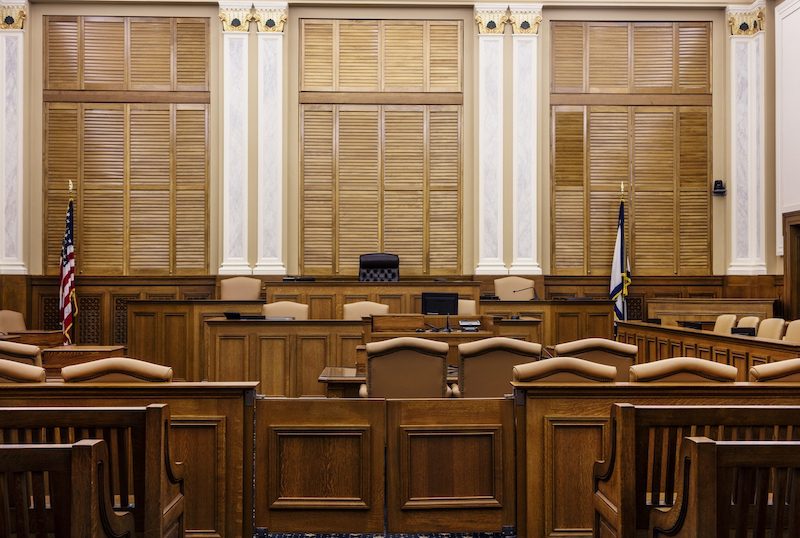 You have bounced back financially. After losing your job, like so many people in the recession, you found your home in foreclosure and no ability to pay your credit card bills. You are in a better place now and are ready to buy a home and contribute to your local economy.
You pull your credit report and find that there is a judgment in the public records section from Calvary Portfolio Services. Your thinking – "This can't be right. I did not even know about this." You research your options and learn that a judgment can be vacated for improper service. You go about filing the necessary paperwork with the court. I am sure you did that with a realistic belief that justice would prove out. That the process server leaving the summons at the door of a vacant home, where you can prove no one lived there, would win the day.
You are shocked to learn that there is some limitation on the Texas court to do the right thing.
Laying out the facts as you did in the background you provided above, and for which I added some additional color, suggests that common sense would prevail. It did not.
I do know there is some form of a rule about vacating a judgment in Texas after 4 years. I do not know the ins and outs of it. If you were approaching the 4 years, but not over that line, you could possibly appeal this. That would cost money to hire an attorney unless you could get a public interest attorney to pick this up.
If you were not over the four year line, why would a court allow the Calvary Portfolio judgment to stand?
You as much as admitted the debt in what you filed with the court. Perhaps the judge saw the rest of the chronology as semantics.
With the only controversy being that of proper service I can see where a court would reach the decision it did. I am not saying I agree with it, because I don't. But I can see a court dealing with collection lawsuits day after day, and perhaps seeing representatives from the Michael J Scott law firm week after week, coming to the decision.
Creating additional controversy about the debt is something I often see in debt collection cases. One controversy is denying the debt, or the debt amount. This would be easy to do when, in a case like yours, you started with an 1800.00 balance and it ballooned to 5000.00 in a short period of time. I am not pointing this out to you to suggest any error. You did what you knew to be right, and then did not get the right outcome – a vacated judgment. I am pointing the additional controversy out for anyone who may read this later.
Calvary Portfolio Services Impairs the Texas and National Economy
There are many implications with what has transpired in your situation. Perhaps due to the recession and the fact that what has happened to you will continue to happen across the country, some needed awareness and discussion can take place.
Here are some of the reasons it sucks to be you, sucks to be Texas, and it sucks for the economy.
A debt buyer like Cavalry Portfolio Services can buy a debt for a few cents on the dollar and inflate that debt beyond anything reasonable.
Cavalry can use a network of debt collection attorneys across the US to file lawsuits to collect on these inflated balances that were owed by people who lost their jobs, are still unemployed, or under employed.
Judgments and court enforced collection on these massively inflated balances leave those who are bouncing back from a recession (we may still be in one), from spending on goods and services that create or keep jobs.
A housing market barely in recovery in some areas of the nation, and not yet at a bottom in others, will not recover until there are buyers. There will be a smaller number of home buyers for some time as a result of the housing implosion. That is to be expected. But that number will remain smaller for longer still, due to the many billions of outstanding collection debts resulting from record high credit card defaults whose balances have been inflated.
Your finances are on the mend. You are ready to become a homeowner again. You are held back by what has been recognized and publicized as a huge problem with debt collection lawsuits nationwide – "sewer service".
Were you (and others in similar circumstance) to buy a home, it is highly likely that you would add to the local and national economy by buying items over a period of time to make your home comfortable. You would pay local businesses for upkeep and repairs. Perhaps buy furniture and other items. All of this activity would create jobs, and help people to keep jobs.
Were you taken out of the home buyer market for whatever period of time in order to pay a hugely inflated 6400.00 debt that Cavalry Portfolio Services may have only paid 90.00 for… that sucks. It doesn't just suck for you, it sucks for jobs and economic activity the nation needs.
Does Texas need Cavalry Portfolio Services to get a 7000% return on its investment after sewer service on a lawsuit, or does Texas need jobs and more robust economic activity?
Rant off and Unfortunate Reality
I encourage you to speak with a Texas consumer advocate attorney and learn what, if any, affordable and reasonable options remain for you. If you determine you are not going to fight this any further, here are some realistic options:
Negotiate an agreement to pay the judgment for less than what is owed. Any agreement should include their filing a satisfaction of the judgment with the court.
If you are unable to resolve the judgment with a settlement, you may need to consider putting off the home purchase until the 7 year time frame for it to fall off your credit report expires. Be aware that the judgment may be off your credit report, but it is still out there. You could still have your bank account levied.
Post any questions or comments you have below. I encourage all readers to participate in the conversation.
Update – after exchanging emails with the person who started this post, I thought to add some some suggestions for anyone who is concerned about compounding setbacks from debt collection accounts:
Monitor Your Credit Report for New Inquiries and Entries by Debt Collectors
You can often see what is going on with older debts by what pops up on your credit report. Collection companies make credit report inquiries. You can use your credit report to see who most likely has an old credit card debt you now may want to resolve in order to achieve current or future financial goals. You will also be able to see if a debt collection company or debt buyer like Hilco, Equable Ascent or Cavalry Portfolio is misreporting something (happens far too often).
You may not be all that motivated to see what is going on with your credit report when you know it is going to look like crap due to late pays, charge offs and collection entries. Do not be deterred by this. Credit damage from accounts that go into collection is temporary. The damage begins to take on a staleness over time, so your credit may not be as bad as you think. You can actually take proactive steps to help your credit even when there are negative items still reporting. You can also be certain that you have the opportunity to respond quickly to something like what happened to the above reader.
You can monitor your credit report for free with Experian, TransUnion and Equifax. At a minimum I suggest accessing one credit report every 4 months using the free web site annualcreditreport.com. You are entitled to a free report once every 12 months from the 3 major credit reporting agencies. Pulling just one every four months allows you to monitor your credit periodically.
When you are in a position to tackle old debt problems and have some financial goals you are aiming for, like buying a home, use some of the free credit scoring tools available on line. I like the credit report card tool credit.com offers. It allows you to check your score once a month. The tool makes suggestions to improve your credit profile based on what it finds in your credit report and score. If you need to add credit products to your credit profile in order to improve your credit score, the site can make matching product suggestions that you are most likely to be approved for based on the data it sees. This takes some of the guess work out of what you would be approved for when your credit is already damaged. Check out the free credit report card.
Tackle Old Bills with Debt Collectors and Debt Buyers Like Cavalry
When you are in a position to repair and recover from your debts of the past, and want to start planning for your financial future – you need a plan. Your debts may have grown older, but they are still out there and growing in size.
Depending on your financial goals and how far out in the future they are, tackling old debt collection accounts may be necessary.
When you qualify for Chapter 7 bankruptcy, you can shed unsecured credit card debts with banks, debt collectors and debt buyers like Hilco, EAF and Cavalry Portfolio Services. Yes, the fact that you filed for bankruptcy does appear on your credit report, but it is not going to limit your ability to accomplish financial goals like owning a home for as long as many believe. In fact, given the example in this post, the reader may have been able to file for chapter 7 bankruptcy in 2008 and been able to access the home loan market with little problem as early as 2010, and with no debt monkey to contend with.
If you cannot, or will not, discharge your debts through bankruptcy, consider negotiating debts with the collection agencies and debt buyers for less than the inflated balances now owed. Settling a debt with Cavalry Portfolio and other debt buyers is not a complicated process. There are some tips and suggestions available to settle credit card debts you will find throughout this site. Use the search box at the top right of this page to find where I have already covered dealing with a specific debt collector, collection attorney, or debt buyer. If you do not find anything specific to your situation, or the company you are dealing with, start a new post like Chimarrah did above by clicking Ask Michael. I will give you my feedback and provide helpful resources wherever possible.
If you are dealing with Cavalry Portfolio Services, Equable Ascent Financial (Hilco Receivables). or the Michael J Scott collection law firm, you are welcome to post comments and questions below for feedback.