Should you make a good faith payment to a debt collector or lender?
I'm negotiating a settlement with MCM. Midland Funding bought my Citi outstanding account. They want me to send a "good faith payment" in the amount of at least $25. I did not send and started getting calls again.
We are at 55% (original offer from them was 60%). I countered with 25%. Should I send them $25?
The original due date for 60% is 9/7/15 . If I would not set payment plan and make payment by 10/24/15 they will report to credit bureau.
Should I make a good faith payment to a debt collector?
—Lucy
There are some effective strategic reasons to send in a good faith payment to your creditor in the early stages of your account being in delinquency. The times I use or suggest the strategy is when there is a good reason to delay an original creditor from sending your account out for collection, or selling it off to a debt collector, like is the case here with your account that is now with Midland Credit Management.
Before I go into when and why I would encourage making a good faith payment, I will cover why I would not in your situation. There are very few reasons to make a good faith payment to a debt collector when your account has been charged off.
Refusing to send payment to a debt collector.
When you have a credit card debt that has gone unpaid long enough to be sold off to a debt buyer like Midland Funding (Midland Credit collects debt purchased by Midland Funding and is part of the same group of companies), you will typically have gone at least 6 months late paying your account. This means that some of the benefits of making a good faith payment (more on this below),  are no longer possible.
Here are two good reasons for refusing to send any partial payment, no matter how small, when it is not part of your negotiated agreement.
You will often reset the SOL (statute of limitations) in your state. You may not think this is a big deal when the SOL for collecting in your state courts has not yet expired, or is far from doing so. But timing is a huge consideration when dealing with accounts in collection, and the debt collectors chasing them down. If you make a good faith payment, but then fail to strike a deal you can follow through with, you could have needlessly reset the SOL for being sued.
You could change the way the debt collector sees you, and what they will accept as settlement. I do not think this concern applies to your situation with Midland Credit, but this could be a huge concern for other readers so I want to cover it. Debt collectors struggle to collect on most accounts they get. You are already considered a live account to them because you have a dialogue going about your willingness and ability to pay. Making a good faith payment when you are trying to settle the debt for less, and where that payment is not part of the agreement you negotiate, is not all that conducive with someone in a hardship. And I would not want a debt collector to see me as anything other than the person who is turning over every possible stone to find the money to pay them.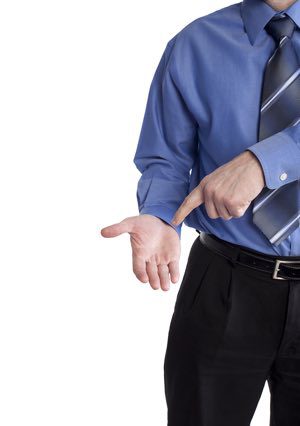 While I would not send Midland Credit a good faith payment, I would work toward settling the debt with Midland in order to take them up on their offer to not report to the credit bureaus. That is a legitimate offer they make when they first start collecting on some accounts. The value of preventing damage to your credit reports, when you are in a position to do so and care about the issue, is sometimes worth the extra effort to pull together the resources you need.
Are you negotiating to make a single lump sum payment to resolve the debt with Midland for less, or are you setting up to make monthly payments on the reduced amount? My feedback about making a good faith payment will not change based on your answer, but I will have additional feedback depending on the answer. You can post in the comments at the bottom of the page and I will reply.
When it is a good idea to make a good faith payment.
I often answer reader question submissions more thoroughly than the original poster expected or requested. I do this in order to cover an important topic so that later readers can pick up something helpful on their own debt relief journey. If a reader raises an issue that I regularly think about, or recommend and use when I am working with a client file, I want site visitors to know about it too. And making a good faith payment towards a delinquent debt, such as a credit card bill, does have its place.
When you have an account that has not been charged off by your original creditor, and you are in a position to be strategic in your planning, here are some of the reasons you might consider making a good faith payment.
Stall your account from charging off.
This could mean you are able to settle more than one delinquent account and prevent it from getting assigned or sold to a debt collector. The advantages to preventing charge off could mean you save more money from settling directly with that specific creditor; eliminate the risk of being sued for that account; and perhaps prevent a charge off entry from appearing on your credit reports.
There  are hybrid strategies that you could find helpful with making good faith payments.
Some creditors will offer their account holders temporary or life of the balance hardship repayment plans. Taking advantage of this type of offer can allow you to stagger who you stop paying in order to settle with, and juggle that with an account you stopped paying for a few months, but then set up a repayment plan with. This flexible approach of using multiple good faith payments is not something I commonly encourage, but does help a client prevent an aggressive account from being placed with an attorney who may sue you; could be consistent with someones near term financing goals; may help someone who has multiple accounts with a bank using cross collateralize elements in their contracts (credit unions are big concerns here); and could allow the right debtor profile to keep an important account.
There are other productive attributes to making good faith payments, especially when there are secured loans involved.
Anyone concerned with making a good faith payment to a debt collector or creditor is welcome to post in the comments below for feedback. You are are also welcome to call me for a one on one consult about strategies that can help you accomplish your goals. I can be reached at 800-939-8357, choose option 2.