Your Options with a Repayment Plan or Settling Your Citibank Account
Have a debt of approximately $17k with Citibank Credit Card, 162 days past due. I've talked to them repeatedly about inability to pay, even offered settlements, but they won't budge. An offer they made of a 5 year 0% plan has been taken off the table, and I can't afford $1000 to bring the account current for 1 month's time. They tell me it will soon be in "pre-litigation". My question is: What does pre-litigation mean, and what can I expect next? They say making a payment of $500 will open up other options again, but I'm supposing it will just "reset the clock" so to speak, and I'll just be out the $5oo (which I probably can't afford anyway)!
What does citibank mean by prelitigation and what are my options to settle my credit card with them?
—Scott
The reference to pre-litigation at this stage of default with a citi bank credit card or personal loan can mean nothing of consequence, or that your account has been, or soon will be, flagged for placement with an attorney who may be authorized to sue you in their effort to collect. If your goal is settling your citibank credit card, you may end up doing that with a debt collector Citi sends the account to, even an attorney debt collection firm. If you wanted to get Citi to accept a payment plan instead, even though they pulled the option off the table, you can still get on a payment plan.
Citibank, Charged Off Credit Card Debt, and the Risk of a Collection Lawsuit
Your account is a couple of weeks from charge off. When the account charges off citibank will do one of three things:
Assign your debt out to a debt collection agency who will call and write to you on behalf of Citibank in order to collect.
Sell your debt to a debt buyer like Unifund, Porfolio Recovery Associates, LVNV, Midland Finding etc. These debt buyers use debt collection agencies and attorney debt collectors too.
Citibank may send your account directly to an attorney debt collector they have an established relationship with in your state for collection and authorization to sue.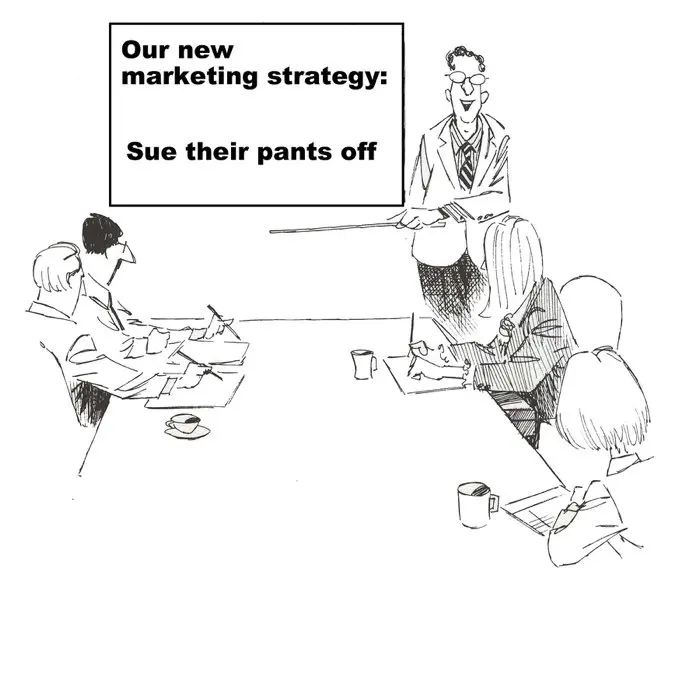 Here is a quick read about what banks (not just Citi), do at the point of credit card debt charge off: Assign, Sue, or Sell.
Creditors like Citi bank use the reference to pre-litigation as an effective tool to get you to agree to make a payment. The detail you provided supports exactly that. Having said that, there are a number of accounts that are selected for immediate legal collection action. What you further outlined about Citibank withdrawing the hardship plan offer and that they are not willing to discuss debt settlement, gives me the impression that your account may well be set for fast track referral to an attorney debt collector.
There are Reasons Citi Will Fast Track Debt Collection Efforts
It may have something to do with account activity leading up to your default in payment (recent cash advances, balance transfers, increased or large transactions just prior to default).
If you send some canned letter you pulled off a website, Citibank may have flagged your account for legal review.
What can be seen real time on your credit report, and whether you are paying other credit cards, but not paying Citi.
Even the affluence of your zip code.
There are some key things I like to see people put in play prior to reaching the stage of pre charge off collection that you are in. Some prepping can help you better know why Citibank might pull an earlier offer, and even when to take the most recent approved deal to settle.
First, you mention that even the minimum 500.00 Citi bank is asking for is not within your budget, but were you to come up with it, would they offer the 5 year balance liquidation plan again? If they do, can you come up with the roughly 283.33 every month like clock work for the next 60 months? If you are skeptical that you can meet the lower payment, I don't recommend enrolling in the plan. Do you have other credit card debts you are struggling with? If so, will agreeing to a long term balance liquidation plan with Citibank (hardship repayment), help you manage your other credit card debts?
If Citi has yanked the offer to set you up on the 60 month repayment plan, they likely would accept a similar plan if it was submitted to them through a nonprofit consumer credit counseling agency. And if you are looking to get lower monthly payments out of more than just Citi, talking to a credit counselor will make sense. Talking to a credit counselor one on one to get a lower monthly payment estimate is free.
Credit counseling companies have decades of history of getting people set up on affordable credit card repayment plans with Citibank. The counseling agency can often get you a lower interest rate and cut monthly credit card payments across all of your credit cards, rather than you struggling to get all or your credit card banks to agree to a plan, or only being able to get temporary hardship payment reductions. You can speak with a certified counselor today at 800-939-8357 ext 1, and also learn more about consolidating monthly payments.
You reference speaking to Citibank about settling your credit card debt. How were you going to fund a realistic settlement offer were Citi to make one available?
What are the options for settling your credit card with Citibank?
If you do not make a payment, or some arrangement with Citibank, the account will charge off and be put into their collection pipeline. If the threat of pre-litigation in this instance is a collection ploy, you will know as soon as you are contacted by the company your debt is placed with. As soon as you know who that is there are some predictable things that will happen next.
If you want to settle the Citi debt, you have to identify a source of funds to do so. The account is not going to go away after charge off. You will have options to make a payment plan or settle the account wherever it lands. My concern is that you do not appear to have the money to do so.
Have you looked into your options with bankruptcy? If not, you should. Without the resources needed, even if accumulated over time, and a realistic plan to settle collection accounts, the situation can eventually lead to court and being sued for your unpaid Citi credit card. It is often better that you are in court on your terms (with your bankruptcy attorney) than on Citi's terms with a collection lawsuit.
I should mention that threats of and/or actually being sued to collect unpaid credit card debts is not exclusive to Citibank. Other large credit card issuers like Bank of America, Chase, Wells Fargo, Capital One, American Express, Discover, do sue to collect. Sometimes collection efforts on these credit card accounts wont occur until some time down the road, or after your credit card account is sold off to a debt buyer.
Post your answers to the above questions in a comment reply below and I can offer more detailed feedback.