OnDeck Capital has traditionally provided small business loans to companies that major banks would not lend to. The loans through OnDeck range in size, but can reach up to $250,000.
If you are having a tough time with your business and have reached the point where you must think through which bills and vendors are going to get paid, and which ones to put off, this article can help you.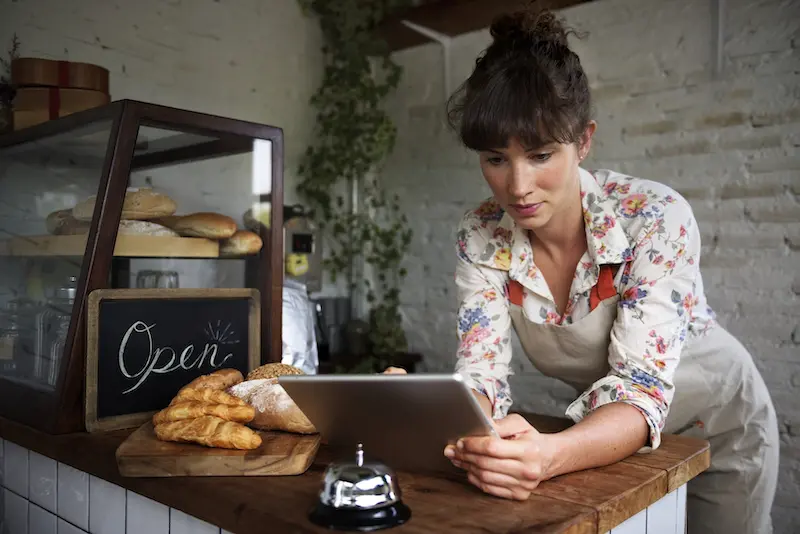 I typically want to start off with understanding whether a small business owner, who is struggling to pay an OnDeck loan, is going to try to keep the business open, or is closing their doors.
If you are going to stay open, and have tight but regular cash flow, talk to OnDeck about any lower payment options they may have for you. Even before the pandemic, many small business lenders had payment strategies to help their customers, that is even more so now. For some readers, being able to skip a payment, or get lower payments for a brief time, is all that is needed.
What if you are going to close your business, or in order to stay open, you have to get creative with how you resolve some of the business debts?
Settling OnDeck Loans For Less Than What Is Owed
The approach to settling with OnDeck Capital will likely differ depending on whether the business is going to remain open or closes its doors. If your business is going to stay open, and you are current with your monthly payments to OnDeck, you will typically find you have to be late on the payments in order to settle for less. If you want to maximize your savings when settling with OnDeck, you typically want to be a few months late.
Negotiating a business loan with OnDeck can often be quite a different experience compared to negotiating a personal credit card or loan.
There is usually a much broader documentation request from business lenders. Having a deliberate and planned approach to the documents you provide, and the ones you do not, will often lead to your success.
While settling with OnDeck typically requires you to be late with your loan payments, and often by several months, I find it ideal to work with people to put things in place as early as possible in the process.
I can talk to you about workable strategies for settling with OnDeck Capital for less than what is owed on your loan balance.
Once I know the details of your situation, I will cover how those may impact your personal debt and credit strategies as well as any going business debt obligations. You can schedule that call with me below, at the end of the article.
Settling a business loan with OnDeck can be done with a lump sum or monthly payments can be made on the agreed settlement amount. Just like with most negotiations to pay less, a lump sum payment can help deliver a better savings result.
Personal Guarantee
If your business is closing, and there are no more assets to liquidate, OnDeck could then pursue you for collections if you gave a personal guarantee when taking out your loan. That could put personal assets and other cash flow at risk.
Your personal collection exposure for loans and credit obtained for the business will typically be the motivating factor to settle, even when you are closing the business. This is because lenders like OnDeck can and will place unpaid accounts with external collection agencies that include collection law firms.
If you are wondering whether you gave a personal guarantee for your loan with OnDeck, it is likely the case, as that is their model for approving your loan to begin with.
Right about now, you may be wondering how in the world you would manage to deal with leftover business debts at all. Just remember that part of the strategy and planning can include OnDeck agreeing to a settlement with monthly payments terms you can afford vs coming up with a lump sum all at once.
Lawsuit Risk with OnDeck
As with many unpaid collection accounts, if you miss payments long enough, the lender will subject your account to its collection policies and procedures. This can include suing you.
I tend to see business loans land with attorneys sooner in the life cycle of a collection account. How long do you have before this risk begins with OnDeck? Generally, I would say at least a few months of late payments. Do lenders always sue on unpaid business accounts? No, and I cannot say whether OnDeck will go that direction with you, but I can tell you it is a risk you can control!
If your OnDeck account lands with a collection law firm, you can still settle and stave off personal bankruptcy. The savings when settling with a collection law firm is typically not near as good as it could have been had the settlement been reached earlier though.
Business And Personal Bankruptcy
If you are working at keeping your business going, but cannot service the business debts, consider filing chapter 11 to reorganize the financial affairs of your business. You may want to consider filing bankruptcy for the business, and for you personally.
If you have closed, or are closing the business, and it has little to no assets remaining, you may want to consider filing personal bankruptcy if you qualify for chapter 7. This can allow you to wipe out unsecured loans you personally guaranteed, like with OnDeck, but also with all other banks and lenders. Some readers would benefit a great deal from the financial fresh start after dedicating so much time and resources to a business that is closing.
I know bankruptcy is something people want to avoid, but it may shock you how other debt relief options compare.
If you learn you cannot qualify for chapter 7 and would only be able to file personal chapter 13 bankruptcy, I recommend getting in touch with me about settling with OnDeck as an alternative to that.
If it was not clear above, I cannot stress enough how important it is to game plan and implement your OnDeck settlement strategy as early as possible!
I invite all readers to schedule a free consult with me, so I can help you get your bearings and understand debt relief nuances that will apply to you specifically. I also welcome you to post anonymously in the comments below in order to get some dedicated feedback. I post responses here daily.