In the main debt settlement article series,I have stressed the importance of being in communication with your original creditors, and sometimes their contingency debt collectors, during first stage collections. You should know at this point that debt collection phone calls, and dealing with debt collectors and bank recovery personnel, is part of your debt negotiation process.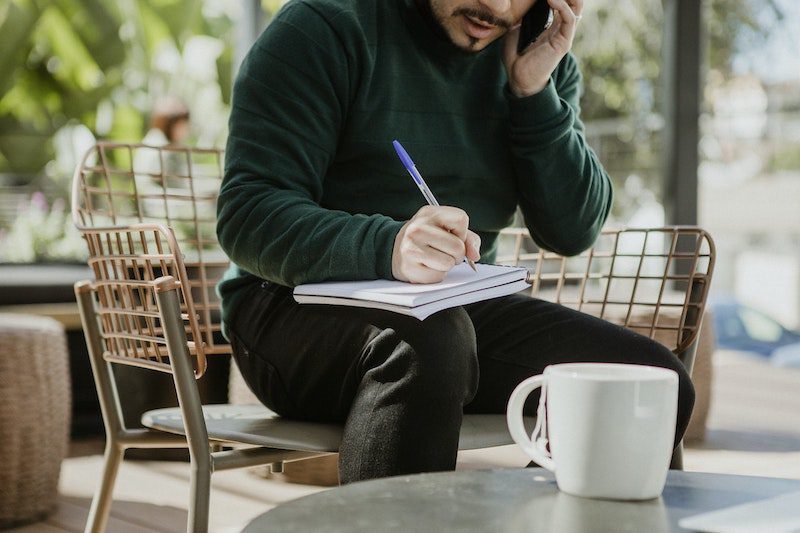 Some of the debt collector phone call highlights I cover include:
Your conversation during a collection call should initially be kept brief and focus on your financial hardships.
It is best that you initiate the calls in order to maintain the proper mindset during your interactions with debt collectors.
In some limited instances you will want to be in more frequent communications, such as when settling with your original lender just before they are set to send your account out to a collection agency, or just prior to when a collection company is set to lose your account.
You can limit phone calls you make to banks internal recovery departments, and other debt collectors, to once a month during certain stages of collection and depending on the creditor (there are instances where it is better to not call at all until you are ready to resolve the debt).
Negotiating settlement deals generally involves you making outbound calls, not mailing letters (without your having had prior telephone discussions), unless you are hiring a professional negotiator.
Your initiating calls to creditors and debt collectors, and establishing that you have a financial hardship, is an important function of the debt settlement process. There are many places you can read from online that discourage phone calls when your accounts are in collection. Not calling is really only a strategy that makes sense for someone who is trying to completely avoid their debts. It is not a good approach most of the time if your goal is to resolve debt, or prevent more aggressive collections.
Unfortunately, being proactive in making the calls does not necessarily lead to less debt collection calls being placed to you. Debt collectors calling you all of the time definitely has an impact on your daily life. This debt relief program report focuses on steps you can take to control the collection calls.
If you have not read through the debt settlement sections of the CRN online program, but are several months late with credit card payments already and serious about settling, you can skip to this section: https://consumerrecoverynetwork.com/settling-credit-card-debt-your-bank-before-charge-off/
Ways to Filter Debt Collection Calls that Have Proven Helpful
It is important that creditors and debt collectors have a means to leave you a voice message. Without the ability to reach you, or leave a message, you increase the likelihood you will receive collection calls at your place of employment, or that locator collection calls will be made to your family and others. The end of this report will discuss how to handle collection calls that you may get at your job.
Setting up a second phone line has proven to be one of the most helpful ways to manage the amount of collection calls that come in. Getting an additional phone line using the technology available today is not complicated, or expensive. In fact, many people only use a cell phone, so using technology to add another phone number is preferred. It is best to set up a second line that you will use as your "voice mail trap," where creditors and debt collectors are free to leave messages when they call.
There are several inexpensive solutions for creating a second phone line.
Option #1 is the Magic Jack (www.magicjack.com). You can order a Magic Jack for less than $40, and it includes one full year of unlimited long distance dialing, as well as a digital voice mail account. The device plugs into the USB port of your computer. You will need a broadband connection to make use of this device, which permits you to make or receive phone calls through your computer, by using a regular telephone handset. You can set up a voice mail message and check your messages online. So the entire process works silently. When you are ready to call back a creditor, simply plug any handset into the Magic Jack and call ONLY from that number.
Option #2 is a Skype account, which is also a voice-over-Internet (VOIP) account similar to the Magic Jack in operation.
Option #3 is a prepaid cell phone (pay-as-you-go), which gives you more portability in checking your messages while you are away from your computer. Consider this option if you travel frequently, and need to access your voice mails without being near a computer
Option #4 is a service provided by Google called "Google Voice" that will allow you to set up a method of call screening that can be set up for free. It will also allow the opportunity to return calls to creditors and debt collectors without having your daily use phone number captured by their caller ID. It is easy to set up and use.
Option # 5 is using some of the cell phone apps for smart phones that allow you to set all numbers that are not in your favorites to a "Do Not Disturb" Setting. Kicking debt collection callers to voice mail instead of even buzzing or ringing your cell.
Option # 6 is to develop an acceptance level that the phone is gonna ring with collection calls. You just look at the caller ID and do not pick up unless the call is from someone you recognize.
Not all debt collection calls will result in the collector leaving a voice message.
Steps for using option #4 above:
Go to the following link and set up an account by following the prompts: Google Voice Service
You can set up a number of options for this account so read the instructions carefully to insure it is functioning the way you want it to.
You can set this new number up so that all calls received will go directly to voice mail or you could choose to have the calls forwarded to a specific number if you prefer. The suggestion would be to have all calls go directly to voice mail.
When you receive a call you will be notified by e-mail that you have a message with a link to it so you can listen to the message.
Here is the added bonus to this service. You can also place outgoing calls from this number. You can log into your Google Voice account and place a call. Google voice will connect your home phone and once you have picked up the phone your outgoing call will be placed. This will isolate your home phone number from the caller ID capture used by most creditors and these calls are free anywhere in the United States and Canada.
Giving Out Your Second Phone Number to Creditors and Collectors
Notify your creditors of your new phone number by accessing your accounts online (if you still have online access), by logging into your creditors websites. Go to your profile, and change any number you do not want called to your number that is now set up for creditor or collection agency calls. You can also simply call your creditors from your new number and inform them of the change in contact information.
Creditors do tend to keep old contact numbers in your file. Even though you change your number online or by calling in directly, this may not stop all calls to other numbers they have in their system. It will reduce the number of collection calls. When making your outgoing calls to creditors, limit yourself to this service and you will further focus future calls to the new number you have set up.
If your credit card debt is later passed onto a debt collection agency, or sold to a debt buyer, you want the second phone line to be passed along as well. This way collection calls from debt collectors will be focused on this new number. When you make proactive outbound calls to debt collection agencies from your second line they will be more focused on the number you called them from in the future.
When Debt Collectors Call You at Work
Collection calls to your place of work are prohibited once you inform the debt collector that your employer does not allow you to receive personal calls. If you receive collection calls at your job, a simple statement such as "you are calling me at my job and personal calls are not permitted. Do you have my personal number on record? Let me be sure you do, it is xxx-xxx-xxxx. Please make certain you remove my work number from your file. You have my personal number and that is the only way you should contact me". Be sure the number you provide is the number you have set up for all incoming creditor and collector calls.
If phone calls to your employer persist, or a collector discloses the purpose of their calling to another person at your work, be sure to post about that in the comments below, or call in for a consult about what some next steps could be for handling the situation.
Anyone with questions and comments about dealing with collection calls can post in the comment section below for feedback.
If you are new to the CRN site and would like to get comprehensive information about settling debt, you should read through the debt settlement article series starting with the introduction to debt settlement.