Settling each of your credit card debts successfully, and for the best possible savings results, follows a simple formula. The formula is 2 parts math and 1 part timing. The best debt settlement deal available to you with each of your debts can be a moving target when the math (the money you have available to settle) moves your timing. You will sometimes have to adjust your expectations for the deals you can get based on how long it's been since the credit card was paid; whether your bank has charged off your account, sold your account, or placed it with a collection agency.
NOTE: This post is part of our Debt Settlement Guide. If you've missed any of the previous content, or would like to start at the beginning, please see the links at the bottom of this page.
I covered this in more detail in the previous article about winning the debt settlement race. The math involves the lowest amount each creditor or debt collector will settle for, combined with your ability to come up with that amount of money all at one time, or spread out over several months.
In order to get the math to work in your favor, you want to have good timing.
You Must Have an Inability to Pay Your Bills
A basic fact about settling debt is that no settlement will occur with any creditor until there is a proven inability to pay. There is no proof you cannot pay until you actually haven't paid. Which brings me to some housekeeping:
I cannot instruct you to stop paying your debts. Your decision to do so is your own. Most of you reading often had, or have, no choice in the matter. Running out of money before you run out of month is good like that. I am here to inform you of the consequences and opportunities that will occur along the way.
The decision to stop paying bills is not one that should be treated lightly. If you have concerns about falling behind with a creditor, post about that in the comments below. Lets talk about how you can navigate your concerns with details specific to you. There are often customizations you can build into your debt settlement strategy that will better suit your situation, or the outcome you want to reach.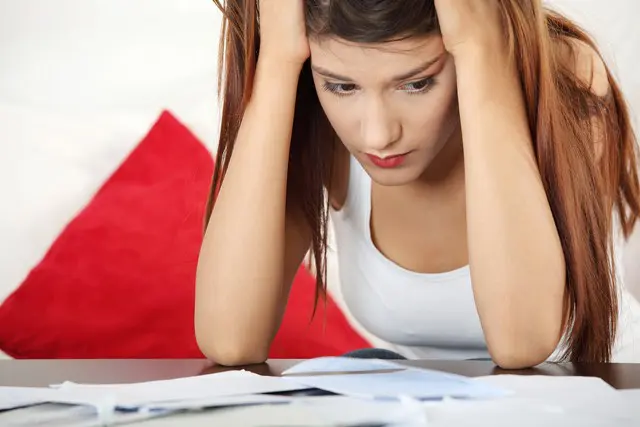 Because debt settlement typically only begins to be an option after you have missed making the minimum payments due for 3 months in a row, the debt settlement process, once started, can have irreversible implications.
If you have fallen behind with your credit card payments temporarily, and are able to get back on track with some form of normal monthly payments – look into a credit counseling service, or talk to your credit card banks about any internal hardship repayment plan they may make available to you.
Understanding the Basics of Debt Collection
Any bank will be able to tell you that not everyone they loan money to will pay it back. It's a certainty that is known before any lender opens their doors. Now, add to that the fact that the US economy is credit-fueled and debt-based. Debt and credit is how we roll. This means our entire spend and borrow system must have a debt collection function built into it.
The fact that not everyone will be able to repay their debt gives rise to the multi-billion dollar yearly revenues that the collection industry feeds on.
The debt collection process starts with the attempts your creditors make to collect from you when you miss payments. Your banks collection efforts are centered on how to "lose the least", while third-party debt collection efforts are centered on how to make the most.
Banks have the option of accepting less than what you owe before they fully mark down your account as a loss. When banks charge off a debt (account for the loss), they will typically do one of three things with your account:
Assign your debt to a debt collection agency.
Place your debt with a collection attorney.
Sell your debt to a junk debt buyer.
Most Banks Offer the Best Deal Based on Timing
Credit card banks will, on average, lose less by collecting what they can from you before they drop your account into one of the three collection buckets mentioned above. That's why banks settle credit card debt. Not because they're nice. It's just math to them.
Take a break from reading and watch this video, where I quickly hit on all the reasons why timing your settlements is important to you and to your bank.
Your credit card debt may be a source of enormous stress for you, but it is an accepted and planned-for statistic for your bank. Just like I am focused on helping you figure out the math that works for you, banks will focus on math that works for them.
Throughout the debt settlement guide, I make references to collection stages. Here is what I mean when I refer to the different stages of collection:
1st stage debt collection is when you are dealing with your original creditor. This is generally within the first 6 to 7 months of having not paid your credit card bill.
2nd stage debt collection is when you are dealing with a contingency, or an assignee debt collection agency, collecting on behalf of the bank. This means the creditor still holds the debt. Your account was not sold.
3rd stage debt collection is when you are dealing with a debt buyer. A debt buyer is a company who has purchased the legal right to your debt.
4th stage debt collection, aka "late stage collection", means your account has been placed with an attorney licensed to practice law in your state, or when collections have reached the courts.
When you commit to negotiating debts for less than the full balance owed, there are often good reasons for settling credit card debt directly with your bank during the first stage of debt collection. It does not matter if you are settling your own debt, or if you hire someone to help you. I want you to understand why, depending on the banks you are dealing with, it is better for you to settle credit card debt with your lenders instead of waiting for your accounts to get sent out to a collection agency, or sold off to a debt collector.
Settling Credit Card Debt Fast – Benefits
Depending on the banks your credit cards are with, there can be benefits to settling with some as early as possible. Some of those benefits can include:
The best savings (lowest settlement deals) can be had by negotiating with your original creditor.
Settling early means the account does not get placed in one of the collection buckets that were described in the prior section.
You can often limit the damage to your credit report by avoiding a charge-off (letting your account go passed 6 or 7 months of nonpayment).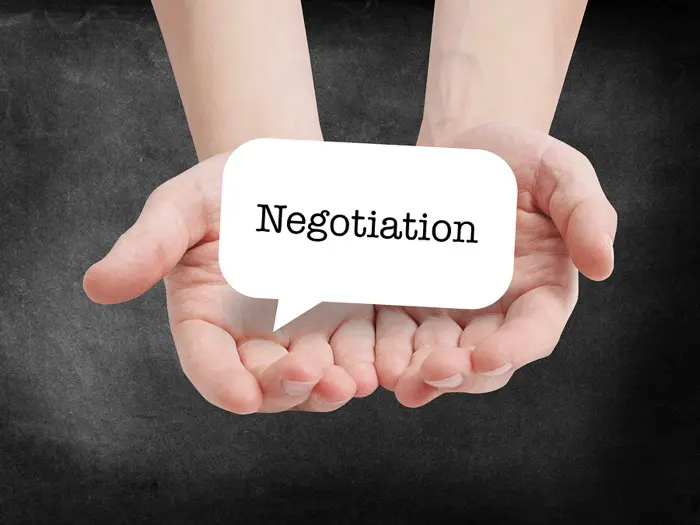 Here are some examples of banks you could have an opportunity to settle with early:
Chase (Disney, Amazon, other Chase branded credit cards)
Citibank (and cards serviced by Citi like Shell, Home Depot, Costco, etc.)
GEMB and GE Capital now also known as Synchrony
First National Bank of Omaha
It's important for you to understand some of the system that your credit card banks live in, and rules they are forced to live by. One part of the credit card lending system that has a large impact on how debt settlements get done in first stage collection is a not-so-little thing called "charge off".
CHARGE OFF: The term "charge-off" describes an accounting function followed by your lenders. The meaning of charge-off does not change from one type of account to the next. But the timing of a charge off can change depending on the type of loan you have, and also due to decisions that can only be made by your lender. You do not have much influence on when your credit card gets charged off, other than making a payment to stall a charge-off from occurring (which is only something I would do for a specific strategic purpose, like needing another month to raise the money you are missing to negotiate the final pay off amount).
When it comes to unpaid credit card accounts, a charge-off occurs when the credit issuer either chooses to, or must, recognize an unpaid loan balance as a loss. And for lenders, losses are bad news, so most credit card issuers wait out the full amount of time they are allowed to charge-off your unpaid debt.
The time frame for the bank to recognize the loss on your unpaid credit card balance is outlined in GAAP (Generally Accepted Accounting Principles), and is typically 180 days of consecutive nonpayment, or what the Office of the Comptroller of the Currency (OCC is the primary regulator of national banks) calls "seven zero billings".
How does charge off affect settling?
Understanding the timing and impact of your credit card accounts charging-off will give you an advantage in your planning and debt negotiations timing. Identifying which creditors to settle credit card debt with using your available cash flow in the first stage of collection is part of the prioritization that I cover in consults, and with clients.
You may be in a position to settle more than one account prior to charge-off. There will often be a specific design to which accounts I identify as the first, second, and third priority. Posting a basic outline of your credit card balances and who you owe in the comments below will help you get specific feedback about prioritizing your accounts. If you do not want to post to the site, you can call and consult with me, Michael Bovee, at 800-939-8357 and hit option 2, or fill out the consult request.
Settling debt in first stage collection with a lump sum, or getting payment terms with your settlement, can be the difference maker. Why wouldn't you want to:
prevent more than one account from charging off and going to a debt collector that may be more aggressive?
negotiate lower pay off settlements with your original creditors if it meant you could save more money in the process?
Many major credit card issuers allow pre-charge-off settlements combined with 90 day payment terms. Depending on your situation, this means you may be able to settle more accounts prior to charge-off than if you were only settling with one time lump-sum payments.
Settling with those 3 month payment terms may also mean you can knock out a high balance credit card before your bank sends your account off to a collection agency. Settlement agreements that are allowed to be paid using installments prior to charge-off can typically only be extended to roughly 90 days. Some banks want to offer better terms, but they can't due to regulations.
Example: You have a $9,000.00 credit card balance outstanding and the account can be negotiated down to $3,300.00 in your fifth month of missed payments (between 150 and 180 days late). You could set it up so that you make 3 payments of 1,100.00 in a 3 month period to pay off the settlement.
If you use this strategy, make certain you are confident you will have additional money to follow through on payments in months 6 and 7.
Collection Calls or Letters When You Settle Later
You WILL get collection calls! Your patience with the debt settlement process will be tested more by debt collection calls than perhaps anything else that may occur along the way. You need to know how to manage the calls and prepare yourself in advance for them. If you are behind with payments at this time, you already know all about the frequency of collection phone calls. Be sure to read through my article about handling collection calls and how to use technology to limit your exposure to them.
Why do you get so many collection calls?
Unsecured credit cards are… unsecured. Missing credit card payments is not like skipping payments on cars and homes, which can lead to repossession and foreclosure.
In the early stages of credit card collection, there aren't many teeth behind the debt collector bark. Repeated collection calls and letters from your bank are about the only tool available to the collector (other than suing you in court), in order to get you to make a payment. Until a bank or collector gets a payment, or a plan for payments, the barking continues.
Phone calls are your friend. Certainly not all of the ones leading up to negotiating the deal, but you can literally make thousands of dollars in one, or several well planned and timed calls to your bank. But let's get prepared with what to say, and not say, before you pick up the phone.
Continue following along in the debt settlement guide with How to Talk to Bill Collectors.
Anyone with questions or concerns about timing your settlements with your banks, and your particular situation, can post in the comments for dedicated feedback.
This Debt Settlement Guide includes:
An Expert Guide to Credit Card Debt Settlement
How and Why Banks Settle Credit Card Debt with You
Types of Accounts to Include in Your Debt Settlement Plan
Why Settling Credit Card Debt is Like a Race
How to Settle Credit Card Debt Quickly (you are here)
How to Talk to a Debt Collector
How to Negotiate Credit Card Debt Successfully Yourself
7 Largest Credit Card Banks and How They Settle Debt
Get Debt Settlement Letters and Agreements from Collectors
Paying Debt Collectors After You Negotiated a Settlement