This post is part of our "Charge Off" series and discusses what typically happens with your unpaid accounts after they are charged off and when the loan or credit card balance is assigned to an outside debt collector.
In order to have reached charge off, you will have survived the many collection attempts from your original creditor that typically last six months. Here is where your account goes from the frying pan to the fire. This is where your stress level regarding unpaid bills will increase. I know, as if additional stress was even possible….
Unpaid Accounts are Charged Off as an Accounting Function
Creditors have three options available to them once they charge off an unpaid debt. The most popular of the three, at least with newly charged off accounts, is to place the debt with a collection agency.
Debts placed with an outside collection agency are generally done on a contingency basis and with short time frames built into the assignment contract. This means the debt collector gets paid if and when they get you to pay as a result of their collection attempts. If they cannot collect from you they will lose the account.
The amount of time your account remains with a contingency debt collection agency will vary, but my experience is that they will have your account for a few months at a time.

The typical debt collector working for your creditor as an assignee has two primary tools available in their effort to get you to pay; your phone; and your mailbox. There are other methods of collection, such as calls to your work place, friends, family members, neighbors, but I want to keep the focus of this post to the most general efforts used by the debt collector who has been assigned your account just after charge off. This brief video will help to illustrate your options and how to time your negotiating efforts with debt collectors.
Debt Collectors Calling after an Account Has Charged Off
First, similar to when you first fell behind in payments to your original creditor, the phone rings with debt collector calls, a lot…. Next, the phone rings some more, and then… some more.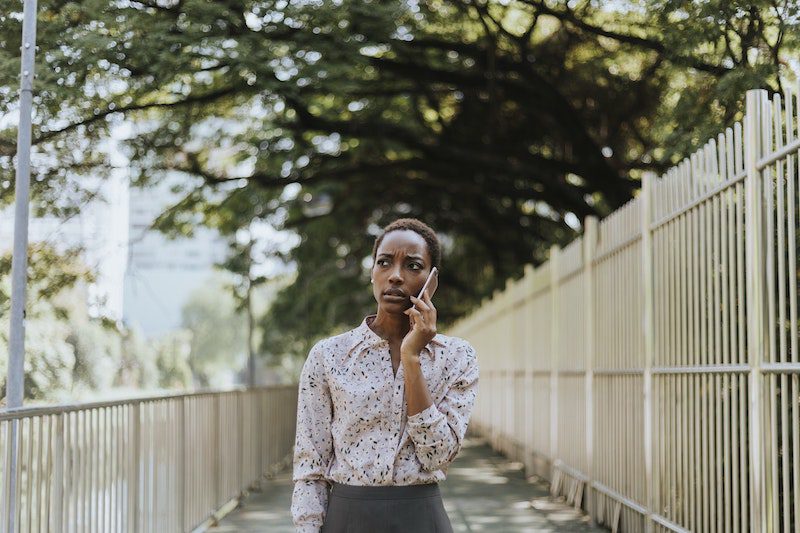 WARNING: Do not use your phone for target practice! You may need it later.
If you want to resolve an account that has been placed with an outside collection company, you will have opportunities to do so. Here are some important details to consider in your effort:
You will have to pick up the 2 ton telephone receiver and call the debt collector in order to identify your available options with the account. I would not limit yourself to written communications.
You will be speaking to someone who has been trained to push your buttons using the most effective and proven methods for collecting debts.
The collection agency can only work out arrangements for payments that are consistent with the guidance they have been given by their boss – the bank that issued you the credit card.
You will not be able to re-age the account after the credit card is charged off.
Avoid some of the nut job advice on the internet about handling this stage of collection
In some ways you have more payment options with charged off credit card bills than you would with the original creditor
The debt collector only gets paid if they can get money from you
When a Charge Off Gets Reported to Your Credit Report
You should know that a charge off event is going to be reported to the credit reporting agencies and will appear on your credit report for about 7.5 years from when you missed your first monthly credit card payment .
The reason to point this out is that once the credit card is charged off, the damage to your credit is now done. You do not get to re-age charge off accounts. The credit damage from not paying a charged off account can now get worse by being sued, followed by a judgment entered against you. A judgment can later show up in the public record section of your credit profile. Also, a collection trade line may later appear on your reports, and this would be considered additional damage (this aspect will be covered in additional posts to the Charge Off series).
Any threat or comment from a debt collector about how you should be concerned with your credit report and score after the account they are collecting on is charged off is just a collection tactic. Collection agencies will have no ability to change how your original creditor reports the debt to Equifax, TransUnion or Experian. If you feel a debt collector has used your credit scores and reports in an unfair or deceptive way during a collection attempt, post about that in the comments below and I may be able to offer feedback about how to deal with that.
Negotiating Lower Payments with Debt Collectors
There are tactics and timing you can learn that will better prepare you for dealing with outside debt collectors trying to get you to pay a charged off credit card bill. I cover some of the basics in the above embedded video. Here are some additional way to optimize results:
When and how to get a deal by settling a charged off credit card debt.
When to pass on an offer because there is a high likelihood a better debt settlement offer will be available later, or because the offer is a stretch for you financially.
What your specific creditor will allow the debt collector they hired to do when settling or accepting payments on the charged off account (which leads to you getting the best deal).
The tricks and tactics that debt collectors will be use to get you to pay more than was necessary.
What is considered debt collector abuse and violations of fair debt collection laws.
You can get professional debt help at an affordable cost.
If you post more about the debt collector and the accounts you are dealing with (collection agency name, original creditor name, balance owed, when you last made a payment, what state you live in, etc.), I can offer helpful feedback to you about each of the above bullet items.
If you are struggling with multiple credit card debts that are in the post charge off debt collection stage, it is important to understand your options and identify your resources for handling the accounts before they end up in, or are immediately placed into, the more advanced stages of debt collection – which can include being sued by a debt collection attorney.
It is sometimes important that your next step to deal with your now charged off debt be the step you take to put the debt to rest before the situation can deteriorate further.
Anyone with questions and concerns about a charged off credit card debt is welcome to post in the comments below for feedback.