Hired a debt settlement company and got sued – what now?
I received a summons for 2 of my Wells Fargo accounts. I started with a debt settlement company in February. I am told they are going to try to settle these accounts so we don't have to go to court. I have asked this debt settlement company if i should contact a lawyer and now they will not give me any advice only say to call back in 5 days and they will send me a packet in 10 days.
I was told I have to answer this summons/complaint but they don't have a form. I was told to contact county court and they don't have forms. I don't qualify for legal aid advice since both accounts are 12, 000.00. I do not know where to turn to since I do not have any money for a lawyer and I don't want my wages garnished. I believed this debt settlement company was a better choice than bankruptcy but I still couldn't afford it. I appreciate any response.
What do I do next?
—Michelle
I have some questions about the debt settlement company you hired and the timing of all that has transpired. You can answer those questions in the comment box below.
Debt Settlement Company Questions
My immediate answers are going to be more of a benefit to later readers of this page who may be considering hiring the typical debt negotiation firm, but will also help me offer you more foundational feedback about what you do next, and how to navigate the lawsuits with Wells Fargo.
When you hired the settlement company, were you still current with your credit card payments?
If you were not current, how many months late were you?
Debt settlement companies generally have you deposit a set amount of money in escrow each month to save up and pay the deals they get. What amount have you been putting in escrow each month? What is the total amount you have in your account now?
Do you have other debts than these 2 accounts you are being sued on? If so, who with and what are the balances?
What were your settlements originally estimated to be by the debt settlement rep you spoke with?
What amount of fees are you supposed to pay for the service? Are any of those fees already paid?
What is the name of the debt settlement company you hired?
Answering the above questions will help me to give you much more than general feedback. I will also be able to make some comparisons of your remaining options to handle the situation, and the affordability of each path.
Debt Negotiations When You Have Been Sued
You do have options to manage your way through being sued for a debt. I know your intention was to settle earlier, but you still can after being sued. Which direction you go from here will be affected by who owns the debt, who is suing, your cash flow, and the best way to handle the accounts that are in the court.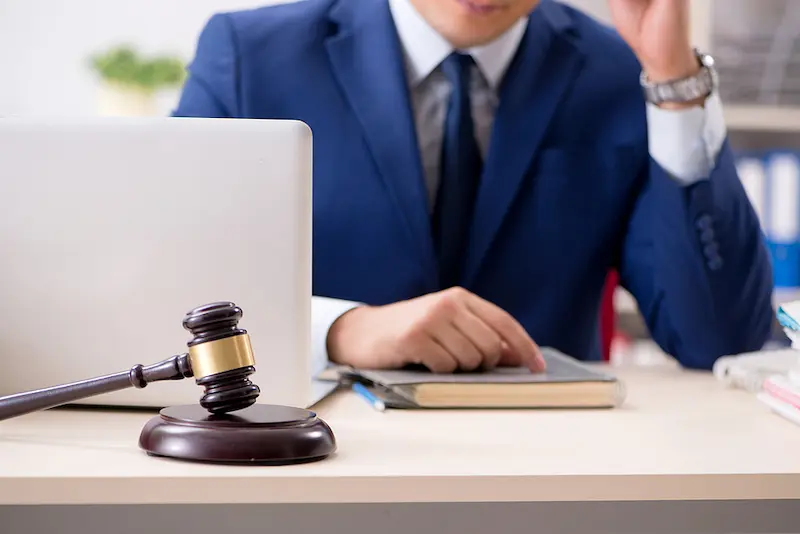 Wells Fargo does sell debt to debt buyers. Those debt buyers do use the courts to collect. Each debt buyer will handle the deals they are willing to accept when settling accounts before and after suing. Are your Wells Fargo accounts sold? What is the name of the plaintiff on the lawsuit? What is the name of the attorney suing?
Filing an answer with general denials at this point will preserve your options and buy you some time to regroup and make some informed decisions. You mentioned you do not have money to hire an attorney. But you should at least consult with an experienced debt collection defense attorney. The consult is generally free, and you will be far better prepared to make some informed decisions afterward. You may still be able to avoid filing bankruptcy. But it is not going to be as simple as hiring a debt settlement company and leaving it to them at this point.
I can help you locate the type of attorney you will want to speak with in your area. Post the name of a larger city near you along with your answers to my questions. I will email contact information to you.
What you do next is going to be based on comparing your remaining options, the costs, your income, and personal financial goals right now and looking forward 2 years.
Post in the comments below and lets go from there. Anyone dealing with a similar situation is welcome to participate in the comments for feedback.