5 Things to Avoid when Paying Debt Collectors
I received an settlement letter from Portfolio Recovery Associates, LLC that has an expiration date. they will allow me to pay it over the phone or online.
I wanted to know if it ever is good idea to pay online for a settlement offer or just call and do it over the phone?
—Ty
There are different ways you can pay a debt collector. When it comes to paying debt collectors like the one you are dealing with, who is really large, and who will probably forever be under the microscope of federal regulators like the CFPB, and state AG's too, I am sometimes less cautionary with how best to make payments.
Having said that, there are situations where I would strongly advise not making payments using certain methods.
What can go wrong when paying a debt collector?
The reasons you want to protect yourself when you are paying debt collectors have changed significantly in the period of time I have been helping people to resolve debts. In the 90's I viewed protecting your personal bank account and other details as more critical, but because less was being done to hem in bad practices of the day. Things like you authorizing a payment for $125.00, and whoops… $1,250.00 was drafted from your bank account instead, just does not happen much today. Not unless you are dealing with a scam debt collector from the go.
Nowadays it is more important to establish a paper trail you will have ready access to that can prove what you paid to a debt collector and when.
Mistakes with billing and debt collector payments can still occur. But where those mistakes seemed more like a business model many years ago, many anomalies I see now are legitimate errors made by humans and machines. Not that all concerns are removed, can't have that now can we. For that reason, I still encourage you to pay your settlements using a dedicated account you set up for the purpose. This is especially beneficial for people who are saving money to settle with multiple debt collectors.
But what if you just have the one account in collection?
If you are dealing with established debt collectors on just the one account, and you have the settlement offer in writing on their letterhead, I am okay with making your payments online, or calling in to pay a debt collector with an ACH authorization, or check by phone using your existing checking account. I understand why people will still hesitate, and I am totally good with having a touch of worry when trusting a debt collector, even the ones who have regulators watching them closely. If you need a reason to worry, because you have not thought of one, here ya go:
The human or computer error when paying a legitimate debt collector I mentioned above happens to you. And it happens when you have limited funds in your bank account. You have auto drafts set to transact, other bills to pay that are time sensitive, and needed to get groceries for the next 2 weeks with a hungry family to feed
While there are places you can go to and file complaints to get an issue resolved with a debt collector like Portfolio Recovery (mainly the CFPB for more rapid response to something like this), the resolution can take a few weeks. That could mean you are late on rent, your hungry, and your bank account with auto drafts going through gets overdrawn.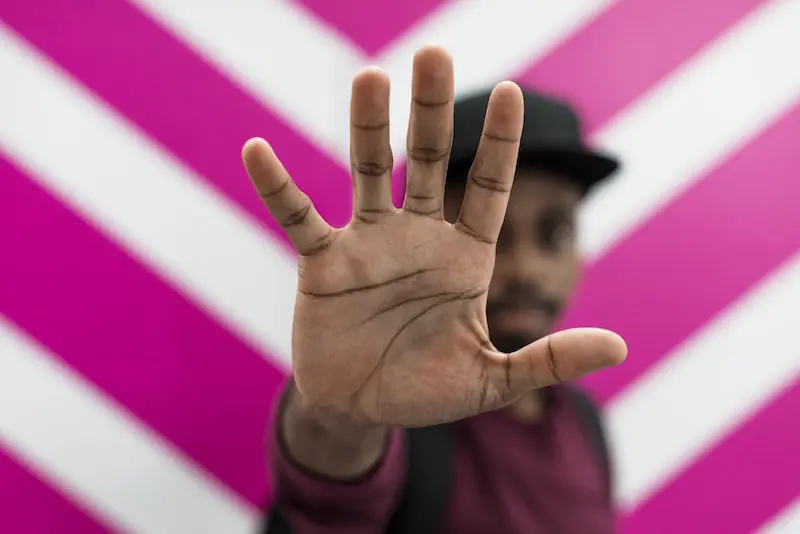 Mistakes and errors are why you set up a different account when you have the lead time to meet a settlement deadline. Check out the ease with which you can fund and pay your settlements in the article I linked to above. You can transfer the money for each settlement you reach right from your computer at home when your special purpose account is with the same bank you use for your regular deposits and bill paying.
I should point out that you can also call the debt collectors directly to see about getting immediate attention to correct any problem that happens to occur. But while I am not the complete skeptic of all things related to debt collection that I once was in my early exposure to the industry, I am still not ready to refer to them as helpful. And frankly, it is still a relatively new development to get Portfolio Recovery and Associates (also known as Portfolio Recovery Group), to even release a settlement letter with the details of what was negotiated and agreed to. I just do not see them doing the right thing on their own initiative, at least not yet. Which means I am suspect that they would jump at the opportunity to correct their own error, preferring the prodding they will get from a regulator instead.
What to Avoid when Sending a Payment to a Debt Collector
I would not send payment without a written outline in hand that clearly spells out what it is that you and the debt collector have agreed to. There are instances with some debt collectors where I would refuse to pay anything without the settlement agreement like you have in hand. But there are other times where I will encourage making the payment. Readers should check out that link for workarounds when you cannot get something in writing (like recording your phone call, and telling the debt collector why you are doing so).
Do not use Western Union or Money Gram type products to pay a debt collector. There is just too much hassle to get proof that you sent the payment and that it was received on the other end. And hassle is the last thing you want in a situation where you are already being hassled to prove you paid something in the first place.
If you are using a third party debt relief company, do not rely on them to have the documentation that will meet your needs. If you are in a debt management plan with a credit counselor, you should still get your billing statements from your original creditors, but that may not be the case if you enrolled accounts with debt collectors. And if you are working with a debt negotiator or settlement company, get copies of all settlement and payment agreements along with screen shots from your special purpose account to show the payment dates.
Do not send cash.
Avoid using store front issued money orders (the type that are available at check cashing stores or the super market).
Do not use the preloaded debit cards that are all the rage currently. The fees are high, but it can also be more complicated to get the information you may later need to prove your payment was made.
If you do not set up a special payment account, but still want to avoid paying through your personal bank account, use money orders or certified funds drafted from your own account. Just know that some smaller banks actually contract out for their certified funds remittance (weird right… they are a bank after all), which can take extra steps to track down whether the debt collector payment cleared.
I am all about using your current bank account with a certain level of prepared paranoia, or setting up a dedicated bank account you will use to fund settlements and payments to debt collectors. You get the added bonus of being able to continue to use that account for more financial security after all your debt collection accounts are resolved, or are in the rear view mirror. Instead of making online purchases using the debit card that is connected to the family bank account where your deposits are made, you can move money over to this other account when you are making online purchases (stuff can go wrong in everyday financial transactions too, not to mention all of the data hacking occurring with more frequency). This can help limit your risk up to the amount of money you moved over to this account.
I went about posting my answer to your question more thoroughly than you may have been expecting, but I have been meaning to hit this topic a little harder in an article. You are probably okay to pay PRA on line or over the phone. But not if you have real sensitivities to any of what I point out above. How much time do you have from now until when the settlement offer letter expires?
Anyone with questions or concerns about paying a debt collector is welcome to post in the comments below for feedback.