Many branded store, and specialty credit cards, are serviced by Synchrony Bank. If you are wondering whether you card is serviced by Synchrony, I provide a list of known businesses that use them below.
As you can see, Synchrony is not just about its flagship relationships like Amazon, and Care Credit. They do a ton of financing with fuel stations, and other auto related purchases we all need, as well as major clothing stores like Old Navy, American Eagle, and many others.
There are other credit card servicing platforms for large and small retailers, like Comenity Bank, but Synchrony is the largest. They have millions of customers.
Can't Make Payments on a Synchrony Credit Card?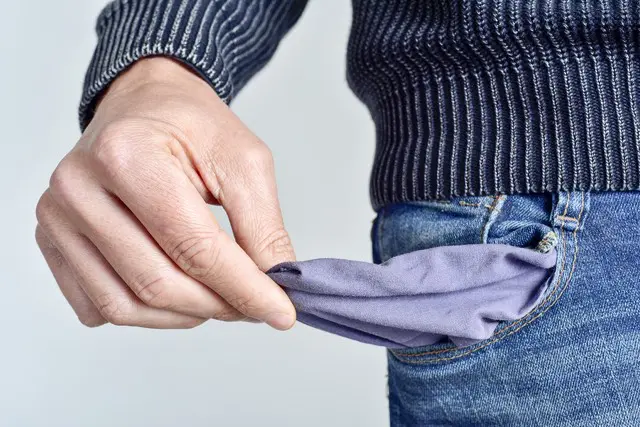 If you miss a payment to Synchrony, they are likely going to charge a late fee. If your situation is such that you can get the payment and fee to them prior to your next billing cycle, you can avoid being reported as 30 days late on your credit reports.
If you are dealing with something more than a one month financial hiccup, you may want to call Synchrony, after already being late, and ask about any hardship repayment program they may offer to you. But be sure you are confident you can follow through with any reduced payment Synchrony offers on a continuing basis.
If your situation is one that causes you to miss more than one payment, or you have too many accounts that you are juggling, it may be time to seek out a more permanent solution.
Getting Help with Synchrony Debt
You may have passed the point where temporary relief, or Synchrony waiving a late fee, is going to be helpful. This is often the case when you do not have enough income to meet all your bills each month. When this happens, you are typically looking at the following 3 mainstream methods for getting debt relief.
Enroll in a consumer credit counseling program and get all of your credit card debts under control. Review that link for a complete understanding of how credit counseling can help you. The gist is that your interest rates are reduced through agreements the counseling agency has with Synchrony and your other lenders.
Be late enough with payments to Synchrony in order for them to settle with you for less than what you owe. I often target Synchrony settlements at 40% of the balance owed (there are reasons to aim lower, or accept higher). You can sometimes split that up into 3 months if your account has not been charged off. And you will often find you are dealing with debt collection agencies and debt buyers the longer your account has gone unpaid.
You could file chapter 7 bankruptcy and wipe out all unsecured debts. Be sure to review your situation with an experienced bankruptcy attorney. There are income and asset considerations for each state that can vary, and prevent you from filing.
Anything but paying Synchrony on time, all the time, is going to have an impact to your credit score, or your ability to access new credit products and loans. Be sure to review this article about how debt relief hurts your credit before you make any assumptions. The truth may surprise you.
Things may not be simple
There is usually more to think about when your settling debts with Synchrony. Most of us have more than one debt we are struggling to keep current, and Synchrony balances may be the lowest on our list. In fact, the smaller the balance (less than $1500), I will often discourage falling behind if it can be avoided.
It is also important to point out that Synchrony is one of the few lenders that will refuse to send you a written agreement, or settlement letter, outlining what you negotiated with them over the phone, until your payments are set up in the system. I typically encourage you to record the phone call where you are covering all that you are agreeing to with them. Use an old-school tape recorder on speaker phone, or download one of the free apps. Be sure to tell them you are recording that portion of the call and why (they will not release a letter). Hold that recording until your letter arrives (they do send them).
Check out this video where I cover negotiating with Synchrony in more detail:
Be sure to reach out via the get help button if you want to talk through your options with someone. I can often answer basic questions via email, and you have the option of scheduling a 15-minute free call.
Here are the more common retailers and services that provide credit cards through Synchrony. Not all of these accounts will settle the same way, or for the same amount, but most do.
76 Gas
AAMCO
ABC Warehouse
Abt Electronics
Amazon
America's Tire Store
American Eagle Outfitters
American Signature Furniture
Ariens and Gravely Get the Gear
Art Van
Ashley Furniture HomeStore
Athleta
Banana Republic
Bargain Outlet
Belk
Bernina
Big Sandy Superstore
Bjorn's
Bomgaars
Boris Home Furnishings
BP Visa
Briggs & Stratton
Brooks Brothers MC
Car Care One
Care Credit
Carpet One
CheapOair / One Travel
Chevron / Texaco Visa
CITGO
City Furniture
Conoco
Dick's Sporting Goods MC
Dillard's Amex
Discount Tire
Dream Bed
Drexel Heritage
DX Engineering
Ebates Visa
Ebay MC / Paypal MC
Electronics Express
Ethan Allen
eXmark
Field & Stream
Flooring America
Freedom to Ride
GAP
Goldsmith Store
Golf Galaxy
Google Store
Guitar Center
Haverty's
HH Gregg
Hudson's Furniture
Husqvarna
Hyde Park Jewelers
JCPenney
Jewelry Exchange
Kauffman Tire
Kraft Music
La-Z-Boy
Lee Michaels
LensCrafters
Levin Furniture
Living Spaces
Loves
Lowe's
Lumber Liquidators
Maaco
Marvel
Massey Ferguson
Mattress Firm
McCoy's Building Supply
Meineke
Men's Warehouse
Metro Mattress
Midas
Mills Fleet Farm
Mohawk Flooring
Musician's Friend
Napa EasyPay
Nautilus
Newell
Old Navy
Olejo
C. Richard & Son
Pearle Vision
Pep Boys
Phillips 66
QVC
Raheem
Reeds Jewelers
Regency Furniture
Rooms To Go
Sam Ash
Sam's Club MC
Sewing and More
Shaw Floors
Shaw Floors
Shelly's Furniture
Sleep Experts
Sleep Number
Sleep Train
Sleepy's
Sony Store
Specialized
Star Lumber
Stash Hotel Rewards
Stein Mart MC
Summit Racing Equipment
Sunglass Hut
Sutherlands
Sweet water
System Pavers
Thomasville
Tire Pros
TJ Maxx
TJX Rewards MC
Toro
Toys R Us MC
US Appliance
Value City Furniture
Value City Furniture
Vine Live / Shop HQ
Walmart MC
Westrich Furniture & Appliances
Remember, Synchrony is one of the largest sellers of unpaid debt to companies like Portfolio Recovery Associates, Midland Funding, and Cavalry Portfolio. It is often more ideal to get affordable help to settle when you are dealing with debt buyers. The help can end up paying for itself.