I know that last article about the types of accounts to consider settling (if you have the luxury of choosing) was a lot to digest , but it's a vital step in the settlement process. Settling credit card debt for less than what you owe is not rocket science, but there is a formula to follow. A good analogy I use to further detail what debt settlement is and how it works is to think of yourself as entering a race.
Comparing settling credit card debt to being in a race does not mean only the fastest runners win. Being quick in the context of settling just means you finish the race earlier than others. There are certainly benefits to running a fast race. But debt settlement can also be a marathon.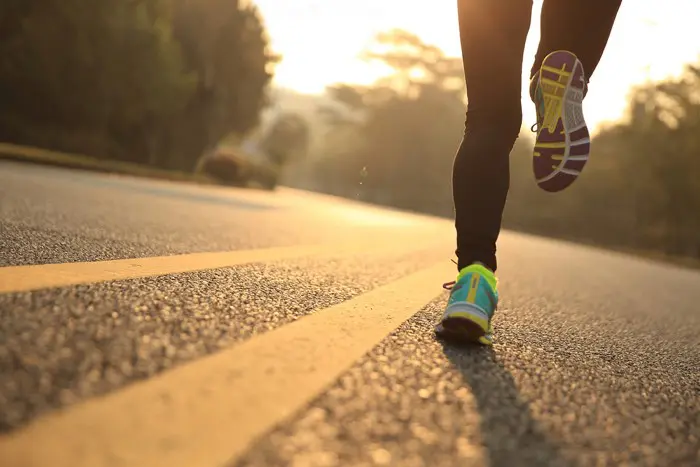 In a marathon, some runner's finish, and some don't. But you do not have to be a sprinter to come out on top.
NOTE: This post is part of our Debt Settlement Guide. If you've missed any of the previous content, or would like to start at the beginning, please see the links at the bottom of this page.
Telling you that you may have entered a race with your debt sounds like pressure, doesn't it?
Describing debt settlement as "running a race" does not change the simple concept outlined in our introduction to this method, where we define exactly what settlement is. But this description has a tendency to make people uncomfortable about the process. In fact, most debt settlement companies offering to settle your credit card debt for you do so in a presentation that gets you to focus on a simple and easy lower monthly payment. This easier, softer form of marketing, gets more people to sign up. It also means selling debt settlement programs that take 36 months and longer to people who, if they knew the benefits to finishing early, would likely want to, or at least try to.
Running a longer debt settlement race is a problem for many reasons. You will learn how and why to avoid these problems in coming sections.
Everyone Can Run a Different Race
Participants in the debt settlement race need to first identify if they should even enter. Three things you will want to consider in determining your suitability for debt settlement will often include:
The balances on your credit cards.
Who your creditors are.
How long it's been since you made a payment on any account you are going to settle .
Each of your creditors has their own set of policies for timing, and percentage of balance they will accept when negotiating delinquent accounts with you. Skip ahead to take a peek at how the top 7 banks settle debt. You can post your account details (creditor/collector name, balance owed, when you last paid) in the comment section at the bottom of this page and get feedback about what debt settlement could look like for you. You can also consult with me, Michael Bovee, by submitting a consult request form.
Once you have creditor-specific details, you can better target how suitable a solution settling debt will be for you. I want you to next weigh your immediate and near term needs and goals.
Can your current budget and monthly income provide for your basic needs – now and into the near future – while meeting your time lines for settling credit card debt with your particular creditors? Your needs include your combined monthly bills and expenses. Calculate them as if you had no credit card debt at all. What cash do you have left over? Many people will only be able to run as fast as that leftover cash each month allows them to.
It is best to know your capacity to tap funding sources now, and over a projected period of time, in order to pay each negotiated settlement.
A dominant factor in determining whether settling with your banks is an appropriate option for you is how quickly you will be able to pay the settlements. There is flexibility with debt settlement that is missing from other legitimate options, such as credit card debt consolidation, or chapter 13 bankruptcy. That flexibility makes debt settlement a really attractive alternative, but you will not want to extend your plan too far. The faster you settle, the less risk there is when you are not paying creditors.
Historically, I don't agree to take on a client unless they can realistically settle all accounts in 18 months. Along came the recession, and with it, some considerable impacts to how debts get settled, the longer they go unpaid. I have now shifted my recommendation of debt settlement to running no more than a 24 month marathon (this does not reflect people with much older accounts that may have gone without payment for a year or more at the time you are reading this).
Estimate How Long it Will Take to Get Out of Debt
Add up all of your credit card debts to come up with a grand total. Then, cut that amount in half. Next calculate your available savings, cash flow from monthly income, and all resources you can tap over the following time frames (this assumes you are current with your payments today). This decides if you're sprinting or running a marathon.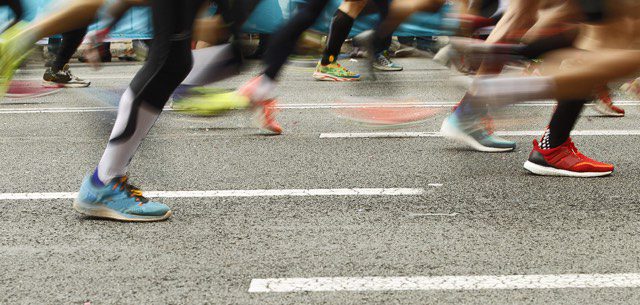 6 to 7 month race – This is generally the fastest race that be run in a debt settlement program. The reason there are no shorter tracks in debt settlement has nothing to do with you. Creditor policies are what set the pace you run. And the best offers where you can save the most tend to be right before your bank drops your account into their collection pipeline.
12 month race – This type of pace for settling your debts is ideal for limiting the risk of a creditor suing you, and also allows you to settle some accounts that go unpaid more than 6 months using longer-term payment agreements (that are now more common).
18 month race – This long of a track is about as far as some people will want to stretch themselves. Accounts that go unpaid this long will see increased odds that a creditor will sue in order to collect. This pace is becoming more successful due to debt collectors' and debt buyers' willingness to settle an account for less, and give long term payment options along with the agreed balance reduction.
24 month race – This is about as long as I will recommend someone endure a debt settlement program. Your odds of being sued for unpaid debt have increased to a point that should make you uncomfortable. If you have not settled your accounts by now, and at least have the last remaining ones on some type of term payment agreement, you should probably not have entered the race.
There are some states with such strong consumer protection laws (PA, NC, SC, FL, TX) when it comes to unpaid credit card debt – it makes 24 month debt settlement tracks less of a problem. And there are sets of personal circumstances that suggest longer races will not be overly problematic. The rest of us will cramp up trying to stretch debt negotiations longer than 2 years.
Now… does running in a debt settlement race stress you out?
Sorry folks, that's the reality. It does not mean 36 month and longer programs cannot be done. They can. I just don't recommend them.
Settling Credit Card Debt is Not for Everybody
There are considerations when it comes to letting me talk you off the debt settlement path so easily. I do try to get you thinking about the reality of debt settlement as quickly as possible, and for good reason, but there are reasons you can be quicker about settling your debts than you may immediately grasp.
Here are some things to think about:
You have debt you cannot keep up with and something has to change. Just because debt settlement can be viewed as a race does not make your debt any more affordable than it was before you read this article.
Debt settlement is not all daisies and roses. It's an alternative to bankruptcy.
You are still only at the beginning of my Debt Settlement Guide. The next portion begins the how to's, what to's, and when to's. You need to keep reading.
The estimate of money you will need when settling your current bills I used above is a generalization using a higher end estimate. Some of your accounts could easily settle for 25% of the balance owed. That would make a 24 month track (or less) achievable.
If you get a 36 month or longer program quote from a debt settlement company, the quote includes their hefty fees. Take out those fees, or cut them by half or more, and a shorter debt settlement track may be in your reach.
You can use this website as your trainer from the beginning to the end of the race. You will get many advantages from not just reading, but also participating in the comment sections of the many articles and guides we have. You can also work with someone in the network one-on-one. Getting dedicated help from someone who has traveled the course thousands of times before you puts you in the best position to not only compete, but to win your race!
So… you now know there is some level of pressure involved with opting for debt settlement. I am sharing this with you because it is the responsible thing to do – even if it worries you. Debt settlement is not for everyone. Don't enter the race if you are worried you cannot finish it.
Let's get started with the meaty part of the debt settlement process. In the next section, I will cover the math and the critical timing that you will want to know about when settling credit card debt.
Continue on with the next section of the CRN Debt Settlement Guide with How to Settle Credit Card Debt Quickly.
This page is a great place to stop and ask questions about what settling debt will look like in your particular set of circumstances. Post in the comments about your accounts like I suggested above. Get an estimate of what you are up against. Submit a consult request form if you need a short consultaiton.
This Debt Settlement Guide includes:
An Expert Guide to Credit Card Debt Settlement
How and Why Banks Settle Credit Card Debt with You
Types of Accounts to Include in Your Debt Settlement Plan
Why Settling Credit Card Debt is Like a Race (you are here)
How to Settle Credit Card Debt Quickly
How to Talk to a Debt Collector
How to Negotiate Credit Card Debt Successfully Yourself
7 Largest Credit Card Banks and How They Settle Debt
Get Debt Settlement Letters and Agreements from Collectors
Paying Debt Collectors After You Negotiated a Settlement