How Best to Repair Your Credit Score After Foreclosure, Repossession, and Default
Hi Michael, I recently decided I was going to tackle my husbands bad credit myself. Unfortunately, like so many, I do not have the best idea where to begin. Below is a breakdown of the situation I am trying to resolve as a DIY-er. Anxious to hear your thoughts.
Background: Lost job due to sudden company wide lay offs. Was the only income for our family at the time. The lay off caused a relocation, which in turn felt like starting from square one. We now have a two income household, which we hope will allow us the flexability to rebuild. Because my husband was the only one working at the time everything financed was in his name, only. We currently have everything that requires financing in my name...
Events (not in any particular order):
Forclosure of home: July 2012
Reposession of cars (2) November 2010
Credit card debt: We had 7 open revolving lines of credit, all of which are now in bad standing.
Student Loans: (2) I have recently contacted Sallie Mae and committed to a repayment plan.
Current Score: 540
Goal Score: 650
Let me know if you would like any further information. I look forward to hearing back from you. I figure there is no better time than now to at least get a game plan and start making steps in the right direction.
Is my situation far to much for the DIY-er?! Do you think we have a chance of bouncing back?!
—MelissaD
Recovering from a temporary financial setback (not that the years you endured could be called temporary), and repairing your own and your husbands credit score, is possible. You can have better results going about your own credit repair, than by hiring someone. The number one ingredient you will need is patience, a sprinkle of resources to resolve old unpaid bills in collections (when it makes sense to do so), and a dash of know how – and you are on your way to recovering your credit score. Well… at least getting to your goal of 650. First thing I want to address is the patience part.
How quickly can you repair credit on your own?
There are going to be different circumstances for each person trying to repair their credit. Someone with one or two negatives, set beside several positives, will have an easier go of repairing credit and increasing their score, and can often see fairly rapid results.
Compare that to someone whose credit report is weighed down with more negatives than positives and you need to have a patient perspective. Measured in time, that will often mean 24 months and more. And given the information you shared, that is going to be the case here.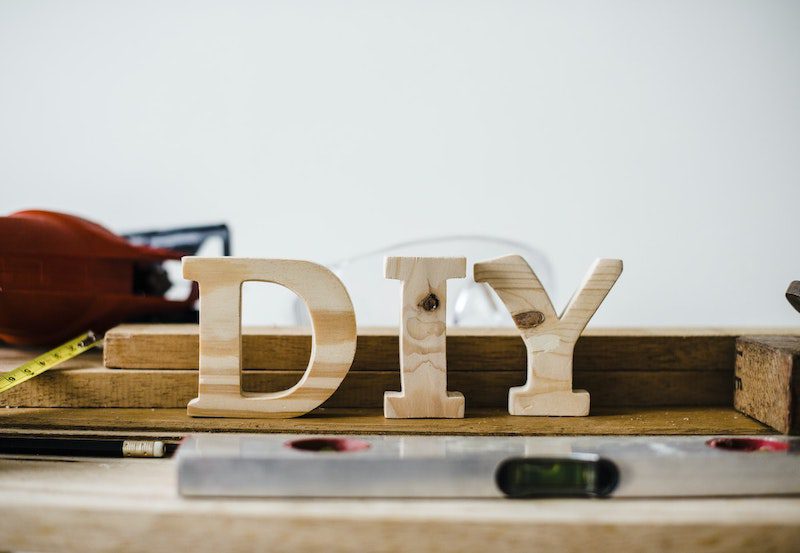 Negatives on the credit report tend to have the heaviest impact the more recent they are. 24 months after a negative appears on your credit score – the damage is going to have less of an impact. With that in mind, I will size up your situation with some general feedback.
Repairing Credit with a Foreclosure on Your Credit Report
That foreclosure will have less of an impact starting next summer. There is not much you can do about that at this point. So using the next year to improve other areas should be the goal. If you can clean up much of the other negative reporting, you could find yourself in a position to get a new home loan approved (if you enter the market that soon) within 2 years from now.
FHA underwriting standards for home loan approval have pretty low credit scoring thresholds compared to other lending standards. But you can need 3 years separation from a foreclosure or short sale event in order to qualify.
With the new qualified mortgage rules, that will take affect at the beginning of 2014, you would need to handle all of the collection accounts and get them to reflect zero balance owed in order to improve your chances of getting approved for a home loan. This is because of the debt to income ratio that will soon be required to be met in order for loans to meet Fannie and Freddie purchasing.
That Car Repossession on Your Credit Report
The car repossessions happened nearly 3 years ago. That means the credit impacts could have lost some potency. But that would be more applicable if there were only a few negatives compared to many more positives on your husbands credit report. In other words, those 2 defaulted auto loans do not exist in a box. Dealing with those alone will not improve the credit score overall because of the other things that are weighing him down.
Auto loans that go unpaid, and cars being repossessed, result in the cars getting auctioned. More often than not, the auction price paid will be less than the loan balance that was still owed. The auction price will get subtracted from the loan balance and any amount on the loan left over is referred to as a deficiency balance.
The finance company will typically make some initial attempts to collect on the deficiency balance by making a couple collection calls, and sending a collection notice or two. But their collection efforts are often quickly turned over to outside collection agencies. The unpaid debts from repossessions are also bundled up and sold off to debt buyers.
At this stage (after 3 years), you probably will see the auto loan default and charge off, but could see other negative credit reporting from a debt collector or debt buyer. Settling the deficiency balance can often be accomplished at a pretty good savings, and the updates to the credit report that the balance owed is zero will help improve the debt to income ratio, just not the credit score immediately.
Who are the last known collectors on any deficiency balances from the repos? Are there any additional negatives on his credit report (besides the original reporting by the finance companies)?
Credit Report Showing Defaulted Student Loans
When you default on many student loans, you limit your options to consolidate them into more affordable monthly payments, or to qualify for income based repayment plans. You have to bring the loans out of default in order to again qualify for better payment options.
Similarly, you often must bring student loans current, or out of default, in order to improve how they appear on the credit report. This will often mean getting set up on payments, which you indicate you have already done, and also making several monthly payments (often 6 or more), on time.
Was there any part of your conversations with Sallie Mae that involved the benefits to credit reporting once the loans were brought out of default and timely payment being made for a certain period of time? How long have you been making the new payments you set up?
Credit Reporting and Credit Cards in Collection
Unpaid credit card bills that go 180 days without payment get charged off. If you can get a payment plan set up with the banks before that happens, or even settle the balance for less than what you owe before the accounts charge off, you can mitigate a little bit of the damage to your credit. If all 7 of the accounts have charged off already, there is little to be done about that. But you can start to bounce back from that by resolving the debts now.
Once credit cards get charged off they generally will get sent to third party debt collectors for further collection efforts, or sold off to debt buyers, who may add additional collection accounts on your credit report. Some banks (and debt buyers) place collection accounts with attorneys. This can lead to being sued. If a judgment goes against you, that fact will appear on your credit report with a whole new 7 year shelf life. That said, I have some questions about the credit card debts.
When were the last payments made on the accounts?
Who were the original creditors? Who is collecting on the credit cards now (if you know)?
If the credit reports are showing the original creditors as charged off, but with a zero balance owed, it nearly always means the debts were sold. Are there any collection accounts showing up that you can tie to the original credit card banks?
Are there any attorney collectors trying to collect on any of the accounts? If so, are any of those attorneys located in the same state as you are?
If you were to approach your credit repair efforts by methodically and strategically resolving old debts one by one, how much can you commit from your monthly budget consistently? Can you tap any lump sum resources in order to be more aggressive with resolving the debts?
Making progress with your efforts to repair credit is going to take time, but from what you have shared, if you have credit goals with a 1 to 2 year view, and can apply resources to this, you can meet your goals. There are alternatives like bankruptcy that may make more economic sense, but I will save that for some comment feedback after you post answers to the above questions.
Anyone looking for feedback about repairing credit after experiencing a tough financial setback is welcome to post in the comments below for feedback.