Bank of America – Settling My Charged Off Credit Card and Debt Collectors
I do have some knowledge of credit repair/collections/debts, etc, but I have some specific questions that I don't have answers to and there is a disconnect that happens in my mind when I begin trying to figure out where they truth actually is with respect to collections/charge off procedures, etc. I want to take the necessary steps to clean up my credit, but there are serious issues that I am having because there was about $35,000 of credit card debt that I let go, spread over different credit cards and I don't want to make mistakes tackling this issue.
Therefore, if you don't mind, I will ask several questions:
1) Part A: When a consumer (such as myself) stopped paying a credit card account....i.e. Bank of America...and it is 3 months past-due, am I correct that at that point, it sits in the internal collections department of BofA? (I had this happen to me, but not sure if this is correct).
Part B: After this account was Charged-Off, did BofA sell the debt or did it assign the debt, and how would I know?
Part C: Since a Charge-Off is a Write-Off (and in this question - BofA), usually doesn't the bank, BofA write the ENTIRE amount off their books as uncollectable debt and get covered by FDIC for the entire amount, and if so - how then can they sell the debt to a collection company if they already got paid...or do they only sell 10% of it for (i.e. - 10 cents on the dollar for the entire amount) and get covered for the other 90%?
2) Part A: I noticed that on my report there are charge-offs and open collections. In speaking to mortgage lenders, they expressed a concern and told me that all my open collections would need to be paid if I wanted to buy a house. Are these open collections assigned by the original creditor or was the debt purchased, and what about in the case of charge-offs....if it was a write-off, how could a collection company purchase it?
Part B: (Sort of mimics part A, but slightly different) When it says "Collection" on the report, not "Charge Off", does that mean this is a newly created collection item after the sale, after the Charge-Off occurred by the original bank, or did this collection report, while this was with the original creditor?
3) How would I know when specifically to use the debt-validation tactic? (as I read your blog on backfiring and I don't want it to backfire on me)
4) Is there a point in disputing an item that is being reported by a collection agency/original creditor, if there is still a balance being reported? (wouldn't they verify it anyway?)
5) Part A: Statute of limitations normally is 4 years from last DLA date....should I wait until this expires to try to delete the item or would it not matter? (as after 4 years they legally cannot collect on it)
Part B: Is there a point in settling a collection/charge off account (if this is reporting under different collection agencies), if the original DLA expired on the original bank account, or is there no way to stop them from selling/assigning and selling again to new collections...and how can I permanently stop this process?
If you can answer all of these, you are a hero because after reading too many forums and all kinds of sources, I still cannot fully understand the truth about this and where should I begin.
Thank you for your time and I really appreciate your help in advance.
What are the pros and cons of settling my charged off bank of America credit card that is with a collection agency?
—Adrian
1a. Bank of America does currently tend to keep accounts in internal collection departments when the credit card has not been paid for 90 days. That is not always the case though. BofA can and does assign unpaid credit cards out to assignment collectors prior to charge off.
How to Find Out What Bank of America Did with Your Unpaid Debt
1b. You can find out which way Bank of America went with your account by:
Calling Bank of America and asking who your account was placed with or sold to – just keep in mind that if your credit card balance was sold to a debt purchaser, that buyer may have sold it off to another debt buyer.
Running the name of the company trying to collect from you against a list of usual suspects in the debt collection and debt buying world and identifying whether the company is likely an assignee or buyer.
BofA insurance claims against the FDIC for charged off credit card accounts:
1c. Where are you getting your information about banks insurance claims with the FDIC? The FDIC insures depositor funds.
Banks charge off credit card debts that remain unpaid. If they sell the debt right away or later on, they would make an accounting adjustment at that time. Charge off happens as an accounting function. If Bank of America is later paid through a debt collector they hire, or sells the debt for say 9 cents on the dollar, they adjust the accounting.
You mentioned you are somewhat confused after reading many web sites and forums. I would suggest not putting too much value into anyone of them that gave you an impression there is FDIC insurance for charged off credit card debts.
Charge Off Shows on Your Credit Report From the Original Lender
2a. In this instance Bank of America. A debt collector may report an additional entry at some point as well. If a debt buyer is reporting the collection account, the debt buyer will show a balance owed, while the original creditor would need to show there is no balance owed to them (as they sold it off). Be sure your debt balances are not being reported as owed multiple times to multiple places.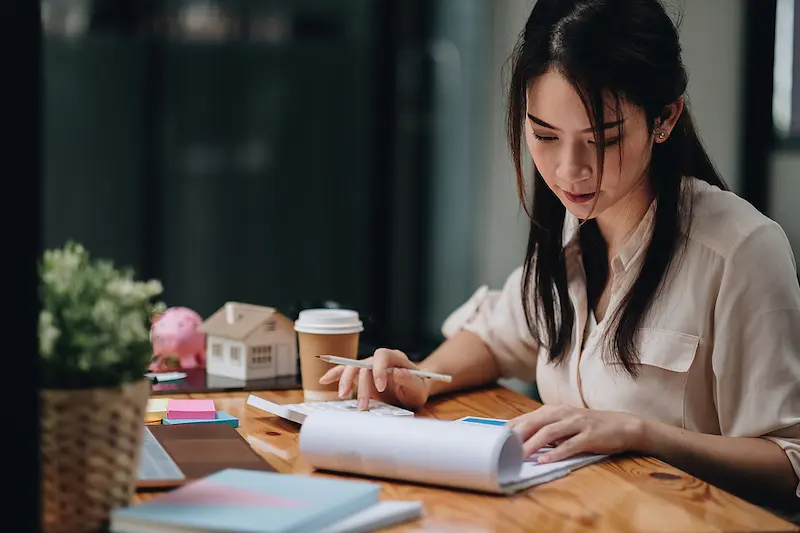 Just because an account is charged off does not make the debt noncollectable. Charge off is an accounting function. The debt remains. As mentioned above, if something is paid on the debt after charge off, the amount paid, if received by the bank, will cause an accounting adjustment.
Debt buyers purchase charged off debts. It is a practice that became popularized after the savings and loan crisis in the 80's. They buy the debt because the bank is a willing seller. The legal transfer right is your original creditors.
It is possible to purchase a home with unpaid collection accounts. Lending standards have tightened some. It is not too surprising you are being told that unpaid collection accounts are a barrier to a home loan. The barriers are set by the lenders and underwriting standards. The underwriting can change a bit from lender to lender or even from person to person. Resolving the accounts by settling them may indeed be required though.
Collection Agency Shows Up for the Same Account on Your Credit Report
2b. Accounts below that heading are all collection accounts. Accounts that appear there are generally going to be accounts sold off or assigned out to a collection agency.
Charge off is an original creditor reporting item and would appear in the banks trade line they have on your credit report.
Debt validation is your right:
3. Requesting a debt collector or debt buyer validate sets a few things in motion.
My cautions about debt validation are generally (but not always), aimed at someone who wants to resolve old credit card debts by settling them for less than the balance owed. If you want to verify the amount owed, or that the debt collector is the proper party to negotiate with, you can do that over the phone with your original creditor.
How and when a debt validation request would backfire on someone who wants to settle a debt will be situational. There is no way to cover this caution well without knowing a great deal more about who the debt were with originally, where they have been placed for collection along the way, and who has the debt now. If you would like to provide all the details about the accounts in a comment reply below, I can get into more useful feedback.
Credit report disputes:
4. There is a point to disputing an entry on your credit report. It requires your dispute be investigated.
If that investigation turns up inaccurate, out of date, or erroneous reporting, it gets fixed. If there is no response to the investigation efforts of the credit reporting bureaus by the furnisher of the information (bank, debt collector), the item should be deleted. If sending a dispute just because you don't like something on there, but the item is valid, it would likely be a waste of time and postage (though not always).
Credit Cards in Collection and your states SOL
5a. If the statute of limitations is past in your state, disputing collection entries for credit card bills will run into the same issues as in item 4 above.
The longer its been since a payment was made on the account your disputing, there may be a slight increase in the percentage chance you get an item removed because no one responded to the credit reporting agencies investigation request.
A balance being reported as still owed on a collection account is not going to be the only validation metric. You could have a zero balance being reported by Bank of America, and no one else reporting the account at all. That would not mean you can easily dispute away the charge off entry on your credit report.
Settling Credit Card Debts Past the Statute of Limitations
5b. If old charged off credit card debts are passed the statute of limitations for you to be legitimately sued in order to collect, and the accounts are with debt buyers and collection agencies, it may still make sense to settle them for less than the balance owed.
In your case, you are looking to purchase a home but underwriting suggest you settle the old debts before being approved. Settling debts that are past the SOL for you to be sued are often done at the steepest discounts. Just be sure you are up to the negotiations and never let on that you are trying to accomplish something other than just settling and moving on with your life. If a collector is aware you have a credit purchase or credit report need, they may not go as low in the settlement they agree to otherwise.
The shelf life of unpaid debt:
There is really not much you can do to permanently stop the next debt collector or debt buyer from getting your debt and at least making one attempt to collect from you.
Bankruptcy is probably the most thorough way to eliminate collection calls and letter, but even then, collection calls can happen.
If your debts are passed the SOL for legitimate lawsuits, and you are not going to attempt to resolve any of the debts, you can always write cease communication letters to any debt collector or debt buyer you hear from. A cease communication letter triggers certain rights under federal and state laws. It's the epitome of telling the collection agency or debt purchaser to go pound sand. If they don't follow the law after receiving the cease communication letter, you can pursue them for collection violations. Be sure to send the letter certified mail return receipt requested and keep the green card and a copy of the communications you send in a safe place in case you need them later.
For more information about some of the topics covered above I would recommend reading: