Cach LLC Owns My Debt – Should I Agree to Payments, Settle, or Fight?
I received notice from a process server on 1/14/13 that I was being sued by a law firm (Michael Scott of Carrolton, Tx) regarding an account with GEMB that I opened in 2008. The last I remember I owed them maybe $6000 prior to default, but am being sued for about $17,000. They offered to settle for $7,000, which I don't have, but agreed to monthly payments of $278.00 on the full balance.
I was told that my credit report would reflect a "satisfied judgment" status once the account was paid. There was no specified court date on the documents that I received.
My question is why would there still be a judgement if we do not actually go to court, and is this the best plan of action for me to take?
—Dee
You are being sued by a company, Cach LLC, that bought the debt from GEMB, or from some other debt buyer. You have a couple of different options to consider.
Settling with Cach LLC, making a payment arrangement, or defending the suit.
Cach LLC has already approved a settlement of 7k. So, you know this can be settled, and perhaps for less than the 7k too. What amount of money can you come up with right now? What if you have a few months to pull together your resources… how much money could you raise? There are ways to buy time to negotiate a settlement agreement with Cach LLC and the collection agencies and firms that collect for them. There are settlements that can be structured over a short duration that will make it possible to resolve the debt too.\\
Check out my video about resolving debt with Cach LLC and their network of attorneys and debt collectors.
If you agree to payments with Cach LLC you will be paying 278.00 a month for 5 years. If that amount is something that you can budget for, while still leaving you 2 to 3 hundred dollars cushion/savings, that is great. If you do not have this cushion, you could be one flat tire or other unexpected life expense away from not being able to make the payment.
Working with an experienced debt collection defense attorney would mean putting up a defense to the Cach LLC lawsuit. While this option means spending money with an attorney not knowing what the outcome will be, it can often present the potential for a better outcome. Here is why:
Collection defense attorneys are skilled in getting Cach LLC to have to prove their claim. This would often mean Cach would have to have proof to back them up from GEMB. That is not always available (though it is fast becoming more common).
Also, Cach may be forced to commit more resources if your case were to go too deep into the court process. Spending extra money on these collection cases is not Cach's business model. They rely on the fact that over 90% of these types of lawsuits wind up in their favor from default and summary judgments.
Defend against debt buyers like Cach LLC cannot guarantee an outcome. Getting your case dismissed is the best outcome, to be sure, but setting yourself up for negotiating a great settlement outcome is a good reason to defend too.
It is becoming a bit more difficult to get dismissals in some states, and with some of the debts Cach LLC buys.
Additional concerns dealing with Cach and the Scott collection attorney.
You asked about why they want you to consent to a judgment even when you are agreeing to make payments. They do this to "secure" your payments. Basically, they win a judgment without having to do any work. If you do not make a payment on time, they already have the judgment and can go to the court and get bank account levy permission, garnish wages, or place liens on property (as may be allowed in each state).
You also need to be aware of what the consent to judgment says about interest that is allowed to be charged. If you do not negotiate zero interest as part of your agreement – you will be paying for more than the 60 months I calculated above.
If it were me in your shoes, I would not move forward with anything else, or speak to anyone at the Michael Scott firm, until speaking with me or an experienced collection defense attorney in your state. Consulting with me is free, so you get information and additional things to consider at no cost. Most experienced attorneys I can refer you to are available for a free initial consult too. Consulting with an expert is just wise to do.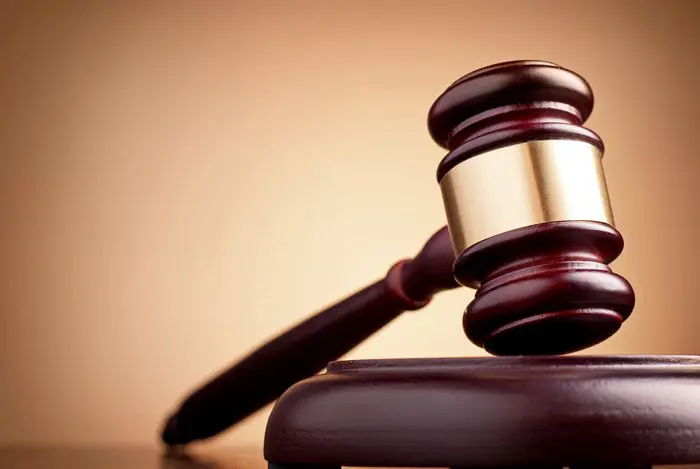 Will you need to spend money on the attorney? Yup. But with the potential, in your case, to save 5 plus years of payments that will triple the amount you originally owed, that is what I would encourage you to consider.
Oh… that brings up another thing. When did you last make a payment on this debt to GEMB? I know you said you opened it in 2008, but can you recall the year and month you fell behind. I have 2 reasons to ask this:
If you were unable to pay in 2008 Cach LLC may be collecting on debt that is past the SOL in your state.
How in the world did 6k turn into 17k since you first missed GEMB payments?
Please post answers to my questions in the comment section below.
If you're interested in negotiating a settlement on your account that is owned by CACH LLC and looking for additional insight into the process, one of their former Collector of the Year recipients, who held positions with them ranging from debt collector, to operations manager, to even flying around to their various offices to evaluate and up train their collection staff  is part of our network. Please feel free to contact us if you have any questions at 8800-939-8357 ext 2.