Freedom Plus loans can range from about ten to forty thousand dollars. The interest rates can vary depending on your qualifications when you get approved for the loan. This can make for hefty monthly payments, and can also mean some of us are one unexpected expense away from not being able to make our Freedom Plus loan payment on time.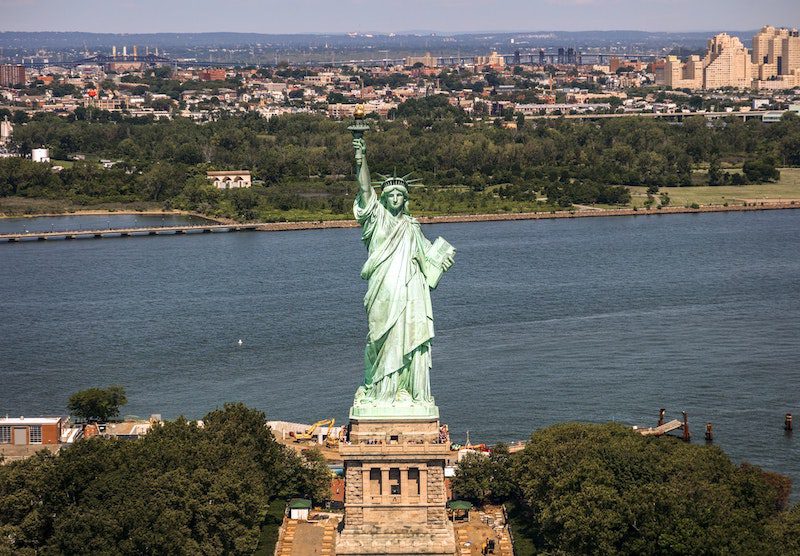 If you have reached the point where your Freedom Plus loan is no longer affordable, you do have a few debt relief solutions to consider. I tend to focus on 3 mainstream options when working with someone who can no longer cover their monthly payments on unsecured debts. These consist of lowering your monthly payment through different programs, settling your Freedom Financial loan for less, or hitting the financial reset button using bankruptcy.
I will outline all 3 options below, and with a focus on settling with Freedom for less because payment plans and bankruptcy are more straight forward than negotiating settlements.
Lowering your monthly payments working directly through Freedom Financial
If you are not yet late with your Freedom Plus loan payments, or barely behind (only missed one or two payments so far), and especially if you are only experiencing a temporary monthly cash flow set back, call Freedom Financial.
Talking to your lender over the phone may result in their being able to offer some short term payment flexibility once they understand more about your situation.
Unlike credit card debts, longer term monthly payment reduction is typically not an option on fixed loans Freedom Financial makes. For this reason, if your monthly cash flow is impaired to the point that you will need a more permanent lower payment solution in order to confidently deal with your Freedom Plus loan, I would then look to settling the loan balance for less than the amount owed, or look into your qualifications for filing bankruptcy.
That said, if you have a lot of money going out to credit cards each month, and those are at higher interest rates, you may be able to get those on a lower monthly payment plan, which may free up cash that allows you to keep up on your Freedom Financial loan.
Negotiating your Freedom Plus Loan
If your financial situation has deteriorated to a place where you simply cannot make your Freedom loan payments anymore, and certainly if you are already late a few months, negotiating a settlement with Freedom Plus to pay less than what you owe will often be on the table.
There is some irony to settling your loan with Freedom Financial for less because they were first the debt settlement company Freedom Debt Relief (still are), before they got into the lending business.
At the time of this article, we tend to see better settlement outcomes by negotiating either with Freedom internally, or more recently the collection company your Freedom Plus loan may be sent or sold to.
Settling your Freedom Plus loan with a debt collector
The majority of unsecured debts that go unpaid will eventually get sent out to third party collection companies. Freedom Financial could send your unpaid Plus loan to a debt collector, just like most lenders do.
As with virtually all settlements, what you can target as a realistic outcome is often a combination of who the original creditor is, who the collection company at the time of negotiations may be, how high a collection target you appear to be, and the resources you have available to pay your settlement.
I can help you best determine what your Freedom Plus loan may settle for when I know all of these details. You can post the information anonymously in the comments below and I can post my feedback to you here. You can also click the schedule with Michael box below (or the get help tab at the top), and I can review your settlement strategy with you on the phone.
I do find that most people I have helped resolve Freedom Plus loans have had multiple other unsecured accounts they needed to settle. And it is super important (downright critical for some of us) to prioritize which creditors and debt collectors we resolve a debt with first, second, third, etc.
I can dig into your total strategy with you during the phone consult. You will be able to plan for your settlement much better after our call.
Resolving your Freedom loan with a debt buyer
Lenders may decide to sell the legal rights to collect on your unpaid debts. The debt buying market is huge in the Unites States. If your Freedom Plus loan ends up sold to a debt buyer it can turn out to be a positive, or a negative.
Debt buyers are often among the most aggressive debt collection companies. That is the negative. It means you will want to try to address this account, if you have the resources, or can pull them together, quickly, or at least quicker than may have been the case otherwise.
How low you can get a debt buyer to settle for will depend on the formula I mentioned above.
The settlements we see on Freedom Plus loans tend to be better when you have a lump sum of cash to work with. If you do not have a lump sum of cash to settle with the purchaser of your Freedom Plus loan, settling with payment plans is often an option. How long you can stretch out your settlement payments will vary by the collection company involved, or if your account has been sent to a collection law firm.
Being sued by Freedom Plus
As of this writing we are not seeing Freedom Plus loans ending up in court for collection. This is partly because the loans are somewhat of a newer product, but also can be the result of a strong reputation management strategy by the lending arm of Freedom.
Also, we tend to focus on quicker settlement outcomes when we are working with people, so that helps prevent people we work with from being sued on their Freedom Plus loan.
I will update this article when I see a trend change, but for now, if there is a risk of being sued for this loan, it will be from a debt buyer. And you can avoid that by being proactive with negotiations at the outset of the debt buyer getting the account.
If your Freedom Plus loan does land in the hands of a collection law firm, you can further prevent being sued by proactively dealing with the law firm before they file suit.
If you are sued in court for collection, you have options! Defending the suit will preserve your options. It could also be time to take a serious look at the protections, and cost effectiveness of chapter 7 bankruptcy.
Chapter 7 bankruptcy is a fantastic option to take a look at instead of temporary lower payments or settling your Freedom Plus loan for less. You must qualify for chapter 7, but if you do, think on it seriously. It can help you eliminate more than just this personal loan, but also other unsecured debts you have. And contrary to popular belief, chapter 7 may help you with other credit goals faster than anything else.
Freedom Plus on your credit reports
Like most types of loans you take out, your Freedom Plus loan appears on your credit reports with Experian, Equifax, and TransUnion. When you keep your payments current this is not a problem, and is typically viewed as a good thing. When you fall late with payments though, the credit score damage can be a showstopper for a while.
Once you are late a few months on a personal loan like this, even if you get payments caught back up, lenders do not erase the fact you were late from your credit. This means it can take a long time to bounce back credit score wise, even though you righted the ship quickly. This fact stinks for many of us. It is why I often outline settlement as a strategy to get your credits scores back in good standing quicker than if you get your payments back on track, once you are already a few months behind.
Lenders like Freedom do have to report accurately to the credit bureaus. Once you settle the debt with them, or a company they sent your account to for collection, the loan would quickly show as a zero-balance owed. In other words, it looks like a paid collection. Your credit can bounce back from there, and quicker than most people think, though not as fast if you still have other unresolved collections on your credit to deal with after the Freedom Plus loan is showing resolved.
Co Borrower risks with Freedom Plus loans
It is possible to apply, and be approved for, a better interest rate on your Freedom Plus loan by getting a cosigner. Be careful with how you look at resolving any loan in this situation.
Your co-borrower is at risk of negative credit reporting if you fall late with payments.
They are on the hook legally if you file chapter 7 and discharge your Freedom Plus loan.
Talk over any of these realities with your co-borrower as soon as you can.
Freedom Financial Consolidation Plus loans
Like I said above, this lender was Freedom Debt Relief, a debt settlement company, long before they ever approved a Freedom Plus loan. They helped to usher in an innovative type of loan product to their debt settlement customers that they call the Consolidation Plus loan.
If you took out the Consolidation Plus loan from Freedom you know what I am talking about. And if you can no longer afford to keep those payments up, the same things I talked about above apply.
Yes… you can settle your loan with your debt settlement company for less too!
The irony is certainly not lost when you hire a super high fee company to help you settle your debts, who then loans money to you (those customers who qualify) at a high rate in order to pay your settlements earlier than may have been the case otherwise, but then ends up accepting less than what you owe them on their loan.
Freedom Financials debt settlement arm is its original product, and how they entered the personal finance space many years ago. Their fees are quite high. If you have already taken their consolidation loan and need to settle, it can be achieved.
If you have not hired Freedom, but were thinking about doing so because this loan product appealed to you, I would think twice. Their debt settlement fees are too high, and the loan costs are as well. You may be able to settle your debts for much less, and without taking out a high cost loan.
You are welcome to post in the comments below for feedback, and I invite you to get yourself on my calendar for a phone consult too.