In the previous article, I left off with the fact that you will get a ton of collection calls from your credit card bank once you miss a payment. Credit card bill collector calls are just part of the process. You know collection calls are going to occur, so you may as well roll with it. There are technology tools to manage collection calls.
Throughout the debt settlement series, I have highlighted the importance of being in contact with your creditors, even when the bill collector for the bank, or you, are not ready to settle yet. I have recommended for more than a decade now, that you be the one to initiate the calls, rather than pick up one of the many bill collector calls you receive. Your calling the bank, if nothing else, helps your mindset.
NOTE: This post is part of our Debt Settlement Guide. If you've missed any of the previous content, or would like to start at the beginning, please see the links at the bottom of this page.
There is a short list of things you want to cover with bank debt collectors, and several things you want to avoid when speaking with them. Let's hit the DON'T list first.
Don't Ignore a Creditor Trying to Communicate
Falling off the planet, or being completely unreachable when your creditors are trying to talk to you, can lead a bank to treat your account differently. Early placement with a collection agency, or bundling up your account with others and selling the collection rights off to a debt buyer, are a couple of ways your bank may react when they have nothing else to go on.
Banks change up their recovery policies and goals from time to time – some more frequently than others. Not every credit card lender is going to have a trigger, or way to segregate your file as having potentially better recovery odds (some indication you are more collectible than someone else). Someone who is showing up in their system as being proactive in communicating a financial hardship can often be viewed as less likely to be a complete account loss.
Good communication with your bank will also help you to stay in the loop with any payment reduction plans that your bank may offer that could fit your budget and overall debt reduction plan. Depending on the creditor, you may also get some early and attractive offers to settle your account by staying in touch.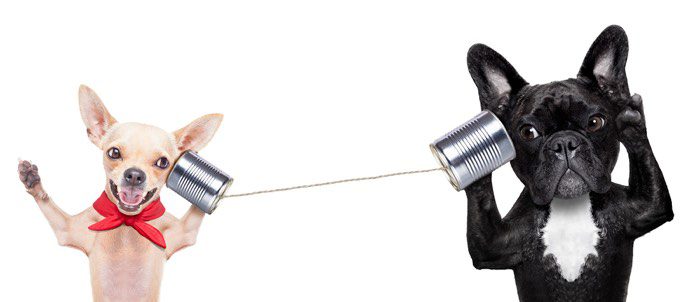 There is a tendency to ignore early stage debt collector calls and leave mail from creditors unopened when you have not been making payments. But that is a behavior more attributed to someone without a plan. If you are serious about resolving your credit card bills, and are reading through all of the debt settlement sections of this site, then you have a plan. A settle-your-debts-as-soon-as-possible-and-move-on-with-your-life plan. You understand how settling debt works. You have access to professional feedback along the way. You can even have a professional step in at anytime, if you want to.
Don't Pick Up Every Debt Collection Call
Your credit card lenders' collection calls begin with a customer service tone. If you pick up those early calls, more often they are reminders about missing a payment, or fist level account turnaround efforts from someone with more of a customer service orientation at the bank.
The calls will come with the type of frequency you may not be prepared for initially. The more creditors you have in your plan, the more calls you will receive. You may have spoken with a creditor in the morning only to see calls continue the next day. This is part of the process.
Remember that bill collectors have research and data showing them that they have better recovery rates the more often they call you. The more calls, the more stress you feel, and the more statistically likely it is you will make any payment in order to just stop the calls.
Making payments, even partial ones, that are not part of your plan, can delay your success. There are reasons to make some form of payment, even when you are trying to settle. But that payment would be made for a strategic purpose, not made because of bill collector calls and pressure tactics. Picking up calls from a credit card bill collector is not even necessary. You need to feel as though you are (and in fact should be) in control of the calls when speaking to creditors, but we will get to the do's in a moment.
In the fall of 2016, we are seeing some significant debt collection rules being proposed that will limit the amount of calls any collector can place. I will update this guide when those changes begin to take effect.
Don't Share Too Much with a Bill Collector
There is sometimes a tendency to want to share too much with customer service reps who initially call you, and later, the collection and recovery agents from banks. If all you're saying when you talk to the banks customer service reps, or recovery department collectors, is stuff that makes it tough to be you financially, that is usually fine, but you want to stay away from saying certain things.
A good example would be taking a call in the second month of delinquency and initiating some type of settlement dialogue. You are wasting your time by doing this. The person at the bank you are connected to at 60 days late is not typically authorized to have any type of settlement discussion with you as you are not late enough at this point for many banks to consider settlement as an option to resolve your account. Even if a serious settlement discussion can be had, the offers are often not nearly as good as they will get later when you are closer to charge-off (I cover charge off in an earlier article in this guide, and also here).
Participating in the comments below, or anywhere on this site, will help you get answers to questions and expert feedback about how to deal with any curve balls a debt collector working for your bank might throw at you during your conversations.
Two Important Considerations: Why and When
I sometimes recommend that you speak with your creditor a few times after you've fallen behind with payments. Why do I recommend that you make phone calls to a bill collector?
It is important that you feel in control of the calls when speaking to a bill collector. A good way to develop that mindset is by doing the dialing. When you call, you are in control. You have a message to relay and when done, you can politely end the call.
Bill collectors, whether working at the bank or with an outside collection agency, are very good at building up your stress level. They know your level of stress often increases the odds they will get a payment from you. Staying on the phone and answering their questions is ill advised, unless you are at the point where you're negotiating your settlement.
There are creditors you will be negotiating a settlement with, when the timing is appropriate, who will have a litany of questions for you, and that you will want to answer in order to get a deal locked in place. But that is going to be during one of, if not the last, phone call you have about that debt. I cover this in detail in the next section of this guide.
Talking to Your Banks Internal Collection Dept.
When speaking with creditors (and later with debt collectors), you only want to relay the information that helps you, and avoid giving information that helps them. The details should be limited to what has caused you to fall behind with your payments.
What created the hardship? What hardships remain? This is your story. You are living it. Was there job loss or some other type of income loss? Was there, or is there currently, a health issue with you or a loved one? Did your mortgage payment reset? Was there a pile on of unexpected expenses that caused your budget to derail?
These are the types of things you would describe briefly. What you say in these calls will often become part of your banks file notes about your account with them. The next person you speak to at the same bank can see prior account notes. What you said prior, and what you are saying to them now, should be consistent.
You should keep your script to a minimum. You could simply say, "I'm calling to let you know I have not forgotten about this bill. I am having major difficulty right now because my job has mandated I take 3 unpaid furlough days a month. I am exploring options to supplement my income, and as soon as something comes through, I will be catching up with my payments. I have no available funds other than what I need to cover necessities at this time."
In this example, you have given all the information that you need to, and none of what you don't. You established a hardship – your hours have been cut. You established that you want to be able to pay something – but right now you cannot. This will be your litany until the timing to offer the bank a settlement arrives.
Answering a Phone Call From a Bill Collector
Because of how many calls the bill collectors make, and the fact that the calls will come from a manner of random toll free numbers, even numbers from within your area code (this is often spoofing), accidentally picking up a call can happen.
Check out this video where I talk about whether to pick up calls from debt collectors, or what to do or say if you randomly or accidentally pick up a collection call you did not intend to.
Settling debt, from start to finish, should be treated as a business transaction. You're involved in an effort to save your finances and avoid bankruptcy. Settling your credit card debt represents thousands of dollars in savings. For some, settling your debt is going to mean tens of thousands in savings. You do not show up for a job, where you earn thousands of dollars, unprepared and with a bad attitude. You show up prepared and ready to do business.
If you pick up a phone call from a bill collector and you're not prepared (making dinner, social setting, kids just got home etc.), be polite and quickly end the call. Here are some examples of what you can say:
"I cannot talk right now, I have my hands full. I can call you back."
"I have a visitor and am not able to talk right now. I can call back tomorrow."
"This isn't a good time for me to talk right now. I will call later this week."
The point is to be professional, and brief, while ending the call quickly. I should also point out that when you sit down to make your outgoing calls to your original creditors, the same business mindset applies. Be courteous and to the point. Sit down to make the calls when you're prepared, and there are no distractions going on around you.
There is no hard and fast rule to how often you should communicate with your bank or a debt collector leading up to negotiating a settlement. There are some creditors right now where I recommend never making a proactive call until you are in the position to settle. There are other instances where I suggest making one, or even a few calls.
There are some exceptions to targeting the best settlement outcomes with your creditors between the 150 and 180 day delinquent mark. There are also exceptions to when a credit card issuer sends your past due account out to a collection agency. American Express is a good current example of a bank that sends unpaid credit card accounts out to an external bill collector after only a couple of months of missed payments. Citibank and Chase will sometimes do that too.
The next section of the debt relief program will cover how to negotiate and get the deal with your original credit card bank. I will offer insights into:
Establishing the amount of money needed for a single lump sum settlement.
Settling with your bank using their allowable 90 day term payments with confidence.
Have you prioritized the right credit cards and balance for the earliest settlements?
How to prepare for a litany of questions that some banks have as a policy before approving a settlement with you.
Continue on with the debt settlement section of the CRN debt relief program – How to call the bank and negotiate your settlement.
If you have questions or concerns about making phone calls to bill collectors, or are concerned about something you should, or should not say, post them in the comments below for feedback. If you would like to talk with me about your situation you can reach me at 800-939-8357, choose option 2, or submit a consult request form.
This Debt Settlement Guide includes:
An Expert Guide to Credit Card Debt Settlement
How and Why Banks Settle Credit Card Debt with You
Types of Accounts to Include in Your Debt Settlement Plan
Why Settling Credit Card Debt is Like a Race
How to Settle Credit Card Debt Quickly
How to Talk to a Debt Collector (you are here)
How to Negotiate Credit Card Debt Successfully Yourself
7 Largest Credit Card Banks and How They Settle Debt
Get Debt Settlement Letters and Agreements from Collectors
Paying Debt Collectors After You Negotiated a Settlement