How should I negotiate credit card settlement with USAA?
I have about $75k of credit card debt from medical bills and other expenses with 2 kids in college. I live in CA and have looked into debt management plans, but have a shortfall of about $1000 per month to make the payments. The non profit agency I consulted suggested to consult a bankruptcy attorney to see the best way to protect our $70k equity in our home. I did consult 4 BK attorneys and they all suggested filing chapter 7. I am the sole provider in my household and my wife is not able to work, and one daughter is underemployed even though she just earned her BA and we also have $70k in parent plus student loans. I have $60k in whole life surrender value. I received varying answers on the amount of insurance that I could exempt under 704 plan.
I sought advice in June, and as advised by all 4 attorneys, I stopped paying my credit cards then.
I did consult one additional attorney who has handled thousands of cases in my area and he says that filing chapter 7 would be quite risky as trustees are quite aggressive at present. The other attorneys suggested I use some of the insurance money to pay down student loans, open IRAs for my wife and I for 2013, and perhaps do household repairs. They said to file 90 days later. The last attorney I did contact said that the other attorneys I had consulted did not have enough experience and that they were simply after money and did not really care about my situation. He handles far more cases than the others, and he suggested to try to settle with the credit card companies with the condition that they put in writing that the settlement is satisfies the entire debt and that they also remove derogatory information from my credit report. He says I am better off doing this on my own. He said he could take my money, but he felt the situation might be quite risky. My CPA also suggested this approach.
My creditors are Bank of America, Chase, Citibank, Capital One, and USAA. The idea is to use $50k to use to try to settle the debt. I have not been sued yet, and I am trying to avoid this. Bank of America did cancel two cards. The majority of my debt is with USAA. One concern is if some banks do agree and others don't then I could have trouble filing chapter 7 later. I was told they can go back 2 years, and that preferential payment could be claimed for debts I do pay. I would greatly appreciate some guidance on the best negotiating methods for these particular credit card companies.
How should I negotiate credit card settlement with USAA, BofA, Chase, Citibank, Capital One?
—Leroy
What are the balances owed on each of your USAA accounts, and what types of accounts are they (credit cards, personal loans, auto, etc)? Also indicate in the comment section below if you still have open accounts with USAA, such as checking, savings, auto loan, other. Also, it will help me to know for how long you have had your credit cards and/or loans with them
You did not indicate your income and other expenses, but the fact that you are 1k short of being able to afford a debt management plan through a credit counseling agency, when I estimate you would need roughly 1600 a month to afford the DMP, would make the typical 36 month debt settlement program not all that viable either.
Loans and Credit Cards are Your Largest Debts
I want to focus on USAA accounts to be certain settling is the best option. Depending on how you answer the above questions, you may find settling the debts more beneficial than a 5 year chapter 13 bankruptcy repayment.
Assume for a moment that you could settle with USAA for half of all that you owe them (though you can often target better than 50% savings when negotiating USAA credit cards). Also assume your settlements with the other creditors will be what I outline as realistic targets in this article where I rank your remaining credit cards: https://consumerrecoverynetwork.com/review-top-7-credit-card-lenders-best-offering-debt-relief/.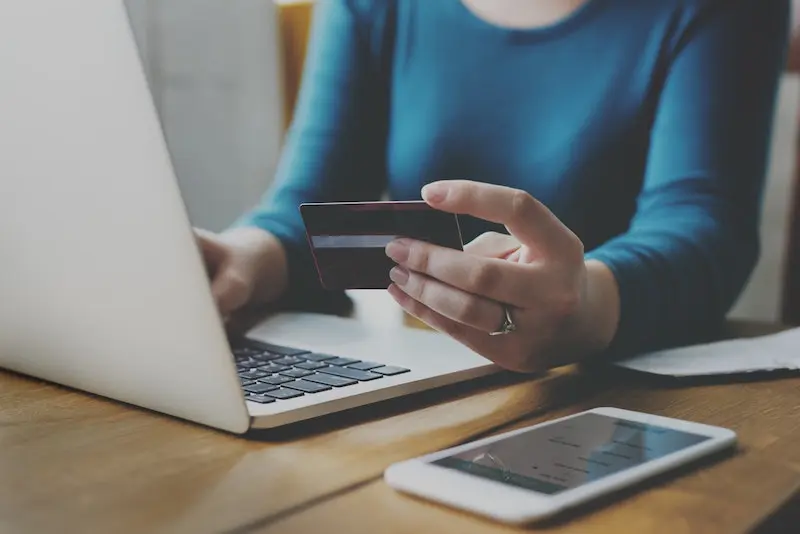 Assuming you can settle all of the debts you are concerned with above for about 30 thousand, how soon would you be able to access that money? Does it all come from the insurance?
Settling with USAA for Less than What You Owe
I am with your CPA and the last attorney you spoke with. Negotiating a lower lump sum pay off amount with creditors like USAA, and the other banks you have, is not rocket science. But there is a science to timing and funding your settlements in the first, second, and later stage collections.
You are in your third month of non payment. I highly recommend trying to knock as many of your settlements down as possible withing the first 12 months, and I often target settlements with some of your banks earlier than 6 months late. You can prioritize the creditors to settle with first, second, third, based on when funds are available. But if you are able to raise the 30k you will need quickly, it can bee good to prevent additional collections from showing on your credit reports.
It is okay if you cannot get to settling with them all that quickly, but I like to see people achieve early settlements when ever possible, in order to avoid the A.S.S. principle I outline here: https://consumerrecoverynetwork.com/credit-cards-debt-settlement-why-banks-do-it/.
If you want to get a good grip on what you can be doing now to set yourself up for success with later creditor negotiations, read through the first stage collections and settlement guide starting here. Click through to the next article in the series at the bottom of each page. By the time you read through the 7 or so sections, you will be well equipped to make your first set of calls to USAA and your other credit cards.
After you read through the debt settlement sections on this site, and get all of your questions answered along the way, you should feel a high level of confidence that you can negotiate your debts. I do help people resolve USAA balances, but do suggest we talk about your particulars as early in the process as possible in the even I recommend against including them in your negotiations. You can reach me at 800-939-8357, choose option 2. You can also submit a consult form for me to call you (see tab at top of page).
I do not think you will need the full 50k to fund all settlements… unless the USAA accounts are not very seasoned (newly opened), or you look highly collectable on paper. And right now, with two and three months of missed payments showing on your credit reports, you look like someone in crisis, which is going to be helpful.
Anyone with questions or concerns about negotiating settlements and payments with USAA is welcome to post in the comments below for feedback.